Published on 04/04/19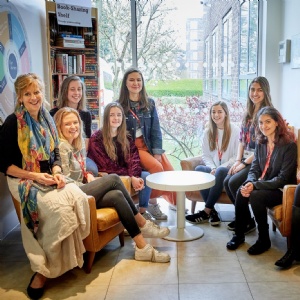 Alumni currently at university give panel talk to current students
Our Year 12 students welcomed a team of alumni back to school to give a panel Q&A on university life, organised by Dr Allison Curry and our alumni team.
Alumni from University of Exeter, LSE, University of Cambridge, University of Oxford are studying a wide variety of subjects including Social Policy & Government, History, Italian & Spanish, Geography, Asian and Middle Eastern Studies and Medicine, and were at different stages of university life, which gave lots of opportunity to ask questions.
Questions ranged from application tips, personal statement 'things to avoid', accommodation costs, choosing between a BA or BSc, social life, changing subjects (one alumna transferred to a completely different course while at Cambridge).
Our learners welcomed the opportunity to ask alumni directly who had been at their school.