Published on 02/10/19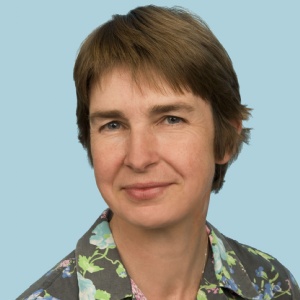 Alumna Dr Julia Chisholm has a 'Revolutionary' new class of cancer drugs approved by NHS.
Dr Julia Chisholm is a Consultant Paediatric and Adolescent oncologist at The Royal Marsden Hospital specialising in the care of children and young people with a rare group of cancers known as soft tissue sarcomas. Through her work with The Royal Marsden's Oak Paediatric and Adolescent Drug Development Unit (DDU), one of the largest programmes in Europe, she works with pharmaceutical companies and academic partners to develop clinical trials testing new drugs relevant to soft tissue sarcomas in children and young people.
You can read about her recent work on BBC News here.
One such drug is larotrectinib which has demonstrated excellent results in adult cancers and in an initial study in children. The Royal Marsden's Oak Paediatric and Adolescent DDU is the only UK site participating in an ongoing larger international trial testing the drug further in children. Larotrectinib works by blocking the activity of a family of proteins known as TRK proteins (TRK A, B and C) which become constitutively activated when their parent gene (NTRK gene) undergoes a gene fusion. TRK gene fusions can occur in a number of completely different cancer types including brain tumours, soft tissue sarcomas, thyroid tumours, lung and breast tumours and larotrrectinib may be effective in any tumour where a NTRK gene fusion is present.
The Royal Marsden's Oak Paediatric and Adolescent DDU makes interesting new drugs like larotrectinib available to children and young people in clinical trials at an early stage of the drug's clinical development. These trials help us to understand the dosing, tolerability and effectiveness of the drugs, offering hope to children with few other treatment options and the potential to save lives and reduce the unwanted side effects of conventional cancer treatments in the future.
Julia Chisholm (at SPF 1977-1980, Head Girl) studied medicine at Christ's College, Cambridge and Green College, Oxford. She was a Consultant Paediatric Oncologist at Great Ormond Street Hospital 1999-2010 before moving to The Royal Marsden Hospital. She was Head of the Oak Centre for Children and Young People from 2012-2018 and is currently Chair of the National Cancer Research Institute Children's Research Group.