Published on 06/11/19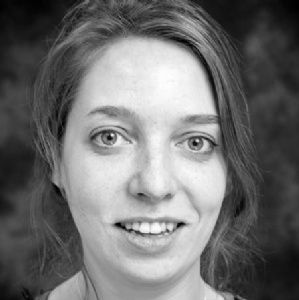 Alumna using Virtual Reality to understand mental health issues in adolescents to talk at Inspire & Guide talk.
Alumna Dr Charlotte Gayer-Anderson, PhD (left SPF 2005) will be talking to our Yr10 and 11 learners as a forthcoming Inspire & Guide event on 6 December 2019.
Charlotte works as a Research Fellow at the Institute of Psychiatry, Psychology & Neuroscience (IoPPN), King's College London, having previously completed a BSc Psychology at University College London in 2008, followed by a PhD in 2013 in Social Psychiatry and Epidemiology at the IoPPN.
Charlotte is currently assisting in the coordination of a large, longitudinal study exploring risk (e.g. abuse, socio-economic disadvantage, etc.) for mental ill-health within a large sample of over 4000 adolescents in south London, the REACH study. Other studies I am involved in include EU-GEI – an international seven-country study investigating the interplay between environmental and genetic factors for the onset of psychotic disorders, and the CAPsy study, a London-based study of individuals with a first episode of psychosis and population controls exploring the role of childhood adversity in the development of psychotic disorders.
Charlotte has a particularly interest in identifying, among young people, the protective – or resilience – factors (e.g. social support from family and friends, physical activity, coping styles, etc.)that can help to offset the negative impact of social or environmental adversity on our mental health. More specifically, I have designed, and employing in my research, an immersive Virtual Reality (VR) application, to understand the social and psychological risk and protective factors for paranoia in adolescents.
Take a look at this news story on her VR work for BBC Click here and here, which looks at the Reach study. Charlotte works closely with schools in south London as part of a larger research study, REACH (Resilience and Ethnicity in AdolesCent mental Health, ), and does a lot of engagement work to try to inspire students to consider STEM subjects (and to look after their mental health).
Charlotte works as a Peggy Pollak Research Fellow, Social Epidemiology Research Group, Health Service and Population Research Department, Institute of Psychiatry, Psychology & Neuroscience, KCL.