Published on 24/04/18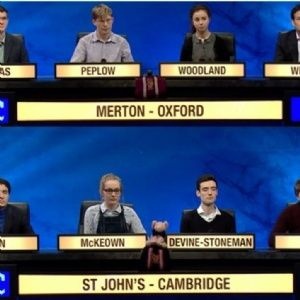 Leonie Woodland skilfully captained Merton College, Oxford to the 2018 University Challenge Grand Final, to battle against St John's College, Cambridge. The final was aired on Monday 23 April, so what happened on the night?
This 24th University Challenge Grand Final was eagerly anticipated, and with both teams having comfortably won their semi-final rounds it was sure to be a fierce competition to the top spot.
Despite racing into a 55-0 early lead, Merton were eventually defeated by an excellent St John's team in what was dubbed a "female dominated battle" by The Telegragh.
Indeed, the stand out players were the sole two female contestants - St John's Rosie McKeown and SPF alumna Leonie Woodland - who battled it out on topics ranging from the Black Lives Matter movement to Chinese literature.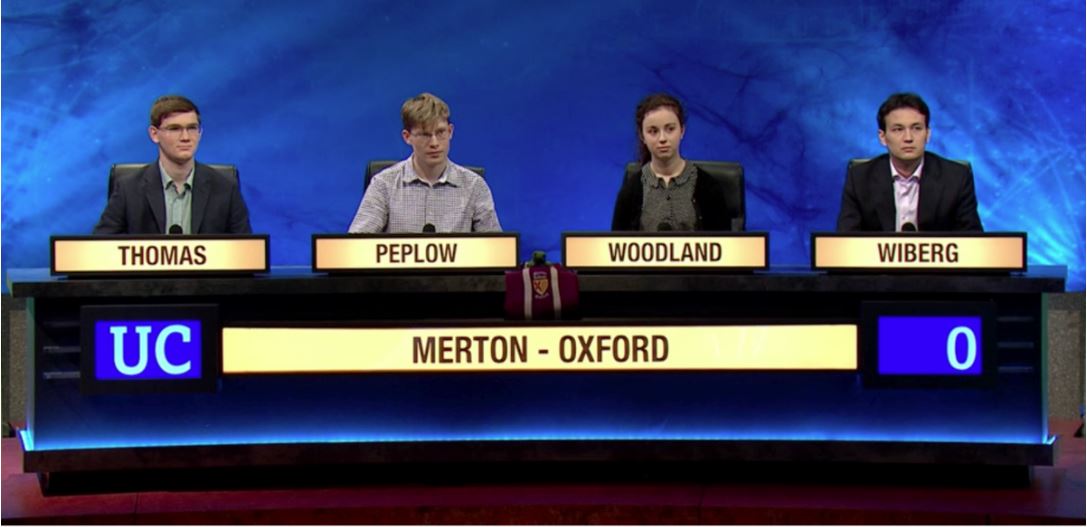 Leonie, a Physics undergraduate at Oxford, had also given an impressive perfomance against Newcastle in the semi-final, answering three rounds of bonus questions without any input from her team-mates, and consistently impressed throughout the series.
Congratulations to Leonie on this fantastic achievement. In case you missed it, you can catch Leonie's performace in the Univerity Challenge Grand Final on BBC iPlayer.
Image credit: Radio Times