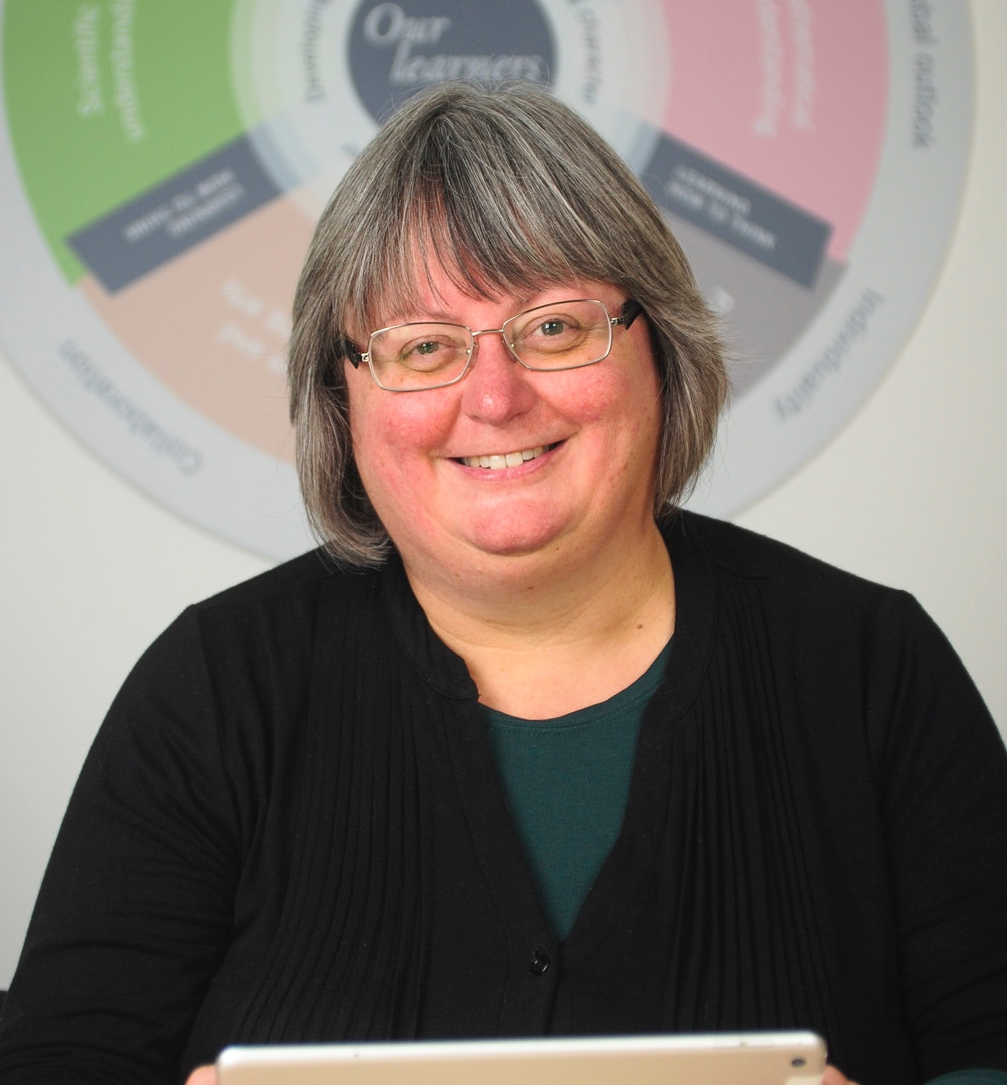 A message from the Principal

As you are aware, Dr Gill Sutherland, our recently retired Chair of Governors, led the school's transformation from the Perse School for Girls to the Stephen Perse Foundation over the course of the last two decades. Today the Foundation boasts six very successful schools for girls and boys across Cambridge, Madingley and Saffron Walden. With a progressive educational philosophy and a global outlook, the schools of the Foundation look to the future with confidence and a strong sense of being part of an extraordinary community.

We believe there is no better way of honouring the huge contribution of Dr Sutherland to the Foundation than creating the new Sutherland house in September 2018. This is a historic moment for our schools as the Sutherland house will be the first ever Foundation schools' house. Students in Cambridge and Saffron Walden will be united for a range of extra curricular activities under one banner competing against the other traditional school houses. With growing numbers of students, Sutherland house will provide a host of new opportunities and add to the competitive spirit of the many and varied house events. I wish all the houses well in the forthcoming year.
Dear parents,
We are very good at communicating the curriculum as a school within the context of the main subject areas of the Learning Wheel. I'm sure you've see this daily in the tasks the children bring home, the displays around the school, the many and varied tweets and through the news items. We also endeavour to share information with parents about the other and arguably the most important segments of the wheel; those areas that are less tangible, harder to measure than curriculum skills and knowledge. I wanted to focus on these more abstract areas of the wheel because in recent weeks we, as a school, have been focusing on our explicit aim as part of the Foundation in providing an education for the future.

Here I want to focus on what the Learning Wheel characterises as independent thought. There cannot be any doubt that an education where we prepare our pupils for a very different, and yet to be defined future, that the ability to think for themselves is going to be imperative. There is always lively debate around independent thinking; this is to be encouraged. Our thinking toolkit encourages pupils to take time to explore their thinking. In the same way as educators, we value and prioritise time to consider how we are developing the students' opportunities for independent thought. One of the greatest challenges for us as teachers and parents, all of whom were educated in contrasting ways and times, is to guard against the culture of there is only one 'right' way to do things. Children today are surrounded by multiple challenges, socially and emotionally. Ultimately, their knowledge will broaden, deepen and become more global as time goes on. In this ever-shrinking world, the students have and will continue to take their place as digital citizens in their own distinct way. Through this, it is fascinating to see how pupils develop and approach their thought processes. We have pupils for whom their best thinking is done creatively; and not necessarily in the typical creative sense, but rather by thinking outside the box and utilising their emotional intelligence. Some students are much more critical and have a philosophical approach to thinking and problem solving. Whilst some students, and this is where I feel much more at home, have more logical and computational approaches to problems. Whilst other students are a combination of these! It is our challenge to recognise, value and support these multiple different approaches: to step out of our own comfort zone of their being one 'right' answer. Who knows what the future will bring and if or what the 'right' answer will be. Regardless, our students will be fantastically equipped for anything the future can throw at them.

Another area of learning defined within the Wheel is that of social responsibility. Similarly with independent thought, parents and teachers have a tendency to act out an established set of activities that characterise socially responsible for them. From personal experience, some include remembering to recycle, to vote, to give to charity. In the world of our children's future, global connectivity will present new challenges of social responsibility that will be continually changing. Luckily, we had a visitor from the UN to help us with these grand ideas! Bessie the travelling teddy bear, who sadly leaves us today, travels on behalf of the UN promoting peace, justice and inclusive societies. Bessie has been a wonderful and useful addition to Dame Bradbury's students and staff particularly whilst they explore the idea of social responsibility. In addition to this, I was delighted to be able to award YAK awards to Andrea and Aryan for their commitment to the values of the school and their commitment to trying their best to demonstrate our learning habits. Andrea and Aryan presented Bessie with her own YAK award for all her help which she will take with her to China, her next destination. Bessie left assembly today with a clear message for our pupils about their responsibilities in this global society, the need for them to encourage and support peace, justice, safety and to form strong institutions. We are sad to see Bessie go but we are grateful for her lessons and wish her well in China!
Tracy Handford
Head of Dame Bradbury's @DameBradburys
Sports Round-up
Pupils continue to shine on the sports pitches with pupils from Years 2-6 all being in action in a variety of sports. Year 2 took part in the Sports Partnership 3 Tees Cricket competition with all children in the year being able to show the skills they have been learning in PE into a competitive environment.
Our U9 cricket teams have also been in action with the U9 girls making steady progress. At times they are still lacking the killer instinct on the pitch but are enjoying learning the game as the weeks progress. It's great to have seen some of our Year 3 children also involved in these matches, proving that if you are good enough you will get the chance to play. The U9 boys have made a good start to the season winning their first matches of the season. A good win against the boys from SPF Junior School have provided a good foundation on which to build the rest of their season.
The U11 boys have also won both of their matches against a Widford Lodge and St Margaret's. Two excellent team performances have resulted in comfortable wins to date but with more games in the pipeline the boys will be sure not to rest on their laurels! The girls have learnt a lot from their first matches. With the first match of the season rained off the U11A team produced an excellent display to win against Widford Lodge but a much below par performance from both our A&B teams meant defeat against good Perse Prep sides.
Our Year 5&6 athletes enjoyed welcomed pupils from the Junior School to join them at Athletics club last week. With two big competitions coming up in Bury and Bedford, the children from both schools produced some fine performances in the various track and field events.
Our U11 tennis team have been in action with the boys playing host to a Moreton Hall this week. With some excellent tennis on display, Moreton Hall proved too strong winning the match by 5-1. Two of our U11 girls attended the Felsted Prep tennis tournament and came away with a medal having not lost all day. 7 wins and a draw ensured the girls remained undefeated in what was a good quality competition. A great effort!
With the good weather finally upon us, we look forward to many more sporting fixtures, house matches, and parents v pupils cricket for Years 5& 6 next half term. For all those keen athletes amongst you, a key date for the diary is Friday 29 June which is our School Sports Day and PTA fair. The much anticipated parents race is fast approaching, so I encourage you all to get your preparations started.
As always, please do keep up to speed with all the "sporty" goings on via our Sports Twitter account @DBS_Sport
More sports stories:
Award-winning New Build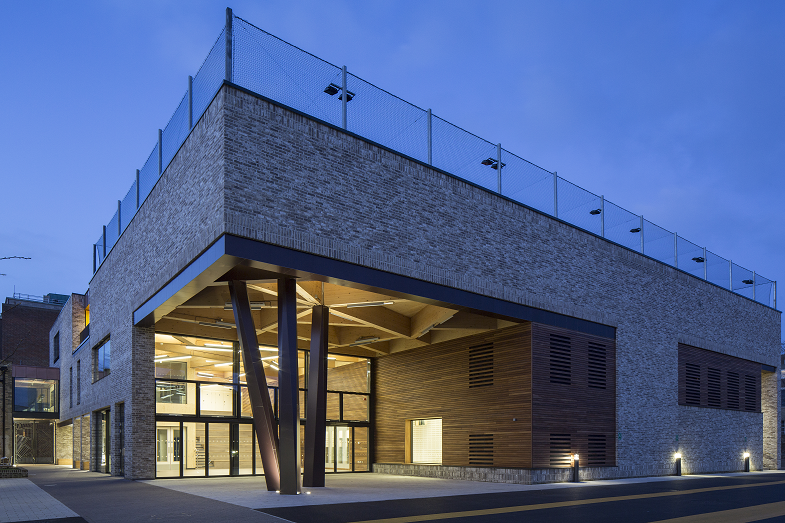 Exciting news! Our New Build has won two awards:
RIBA East award 2018
Cambridge Design and Construction award - Large Building Category
Both awards are regarded internationally as a mark of excellence and illustrates the regional importance of our New Build as a piece of architecture.