Dear Parents and Carers
This month began with Bonfire Night, a day that is marked and celebrated enthusiastically by many families. This year, Bonfire Night was researched with great eagerness by those pupils in our Pre-Prep as part of this half term's thematic learning topic of 'Hot, Hot, Hot'. The children worked on striking creations to represent a range of firework displays and alongside were some very clear safety instructions for those attending displays. Year 2 developed their interest in Bonfire Night further by delving into the history of Guy Fawkes and the infamous Gunpowder Conspiracy of 1605 in England.
Besides Bonfire Night, November has a remarkable number of diverse celebrations and special days. We have tried to reflect these in the work we have been doing with all the children at Dame B's to recognise and promote national anti-bullying week, which this year has focused on the theme of 'All Different, All Equal'. We have dedicated form times and assemblies to this theme, led by Mrs Graham, and we encourage you to talk to your children about the topic of bullying too - you can find some great resources for parents from the Anti-Bullying Alliance.
We will continue to explore the richness of diversity within our communities over the coming weeks and we are particularly looking forward to sharing the many festivals we each celebrate through the month of December.
Best wishes,
Tracy Handford
Head of Dame Bradbury's
Extreme Collaboration!
43 pupils and 6 staff from the Junior School and Dame Bradbury's jetted off to Salamanca in Spain just before the October half term.
We flew from Stansted to Madrid in the early hours followed by a 2 hour coach journey to the city of Salamanca. Children attended intensive Spanish lessons every morning at Colegio Delibes, a language school close to our accommodation. We were kept very busy in the afternoons and evenings with cultural activities such as visiting the car museum, the Casa Lis - an Art Deco museum and a treasure hunt. We were all very brave and scaled the many steps of Ieronimus - to the cathedral bell tower.
We enjoyed trying new food and the tapas tour one evening was a particular highlight. One lunchtime was spent sitting in the beautiful Plaza Mayor and watching the world go by whilst eating paella. Those of us who didn't spot the frog hidden in the stone carvings of the oldest university in Spain managed to find the astronaut on the wall of the cathedral and we all loved our mini train guided tour of the city.
The trip was an amazing opportunity for the pupils in both schools to collaborate and make new friends.
Wood Green Animal Charity Day
Wood Green Animal Charity strive to ensure that all pets are well cared for and loved. Malim House kickstarted the year with their fundrasing efforts for this wonderful charity. Pupils wore green to represent Wood Green and a variety of activites were on offer at break and lunch time for a small donation to join in with.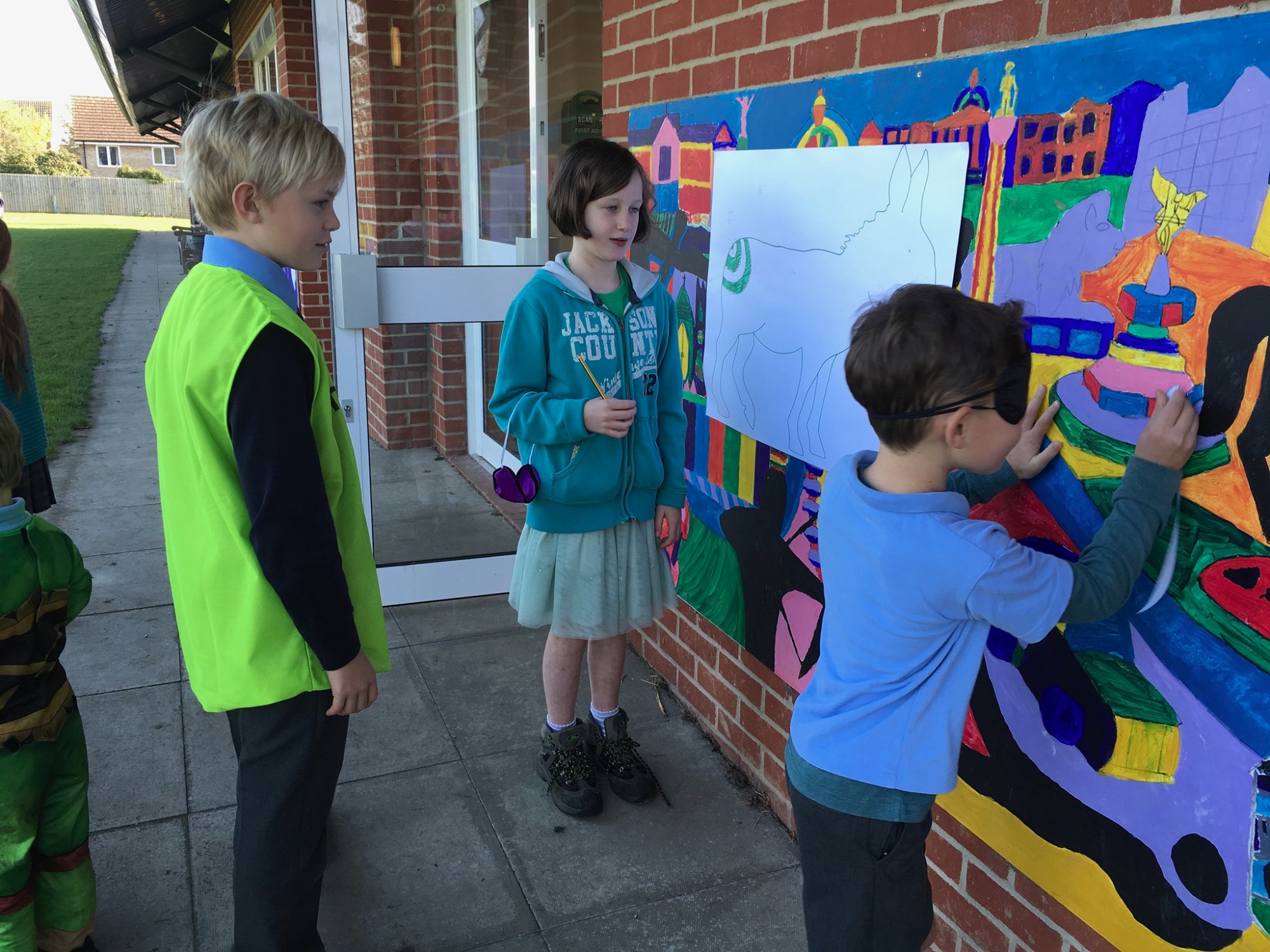 The events consisted of pin the tail on the donkey, guess the teddy's name, the Hamster Hunt and an exciting penalty shootout amongst the children. There were some inspired entries in our 'build a junk animal model' competition where numerous children created some fantastic animals.
At last count, an incredible fundrasing total of £400 was raised for Wood Green Animal Charity. A huge congratulations goes to the Malim House captains for all their efforts in preparing for what was a hugely enjoyable for all involved.
Link to Hope Charity Christmas Shoeboxes
Our School Council have been busy organising and overseeing the shoebox appeal for the Link to Hope charity this year. Link to Hope's vision is combatting poverty through education and social care: a purpose we all support.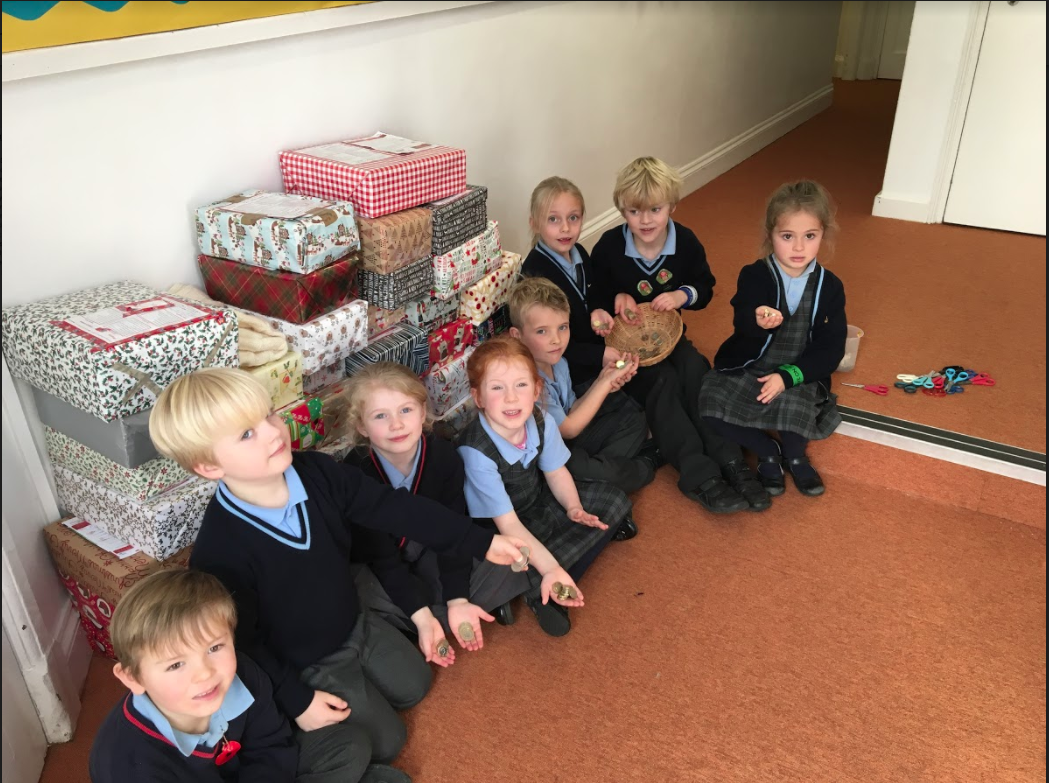 The run up to Christmas is always a good season in which to think of others who are less lucky than we are. Our students at Dame Bradbury's have been preparing all the shoeboxes for either families or elderly people. A strong start has been made and we are aiming for 100 boxes overall. A big thank you to everyone who has so far!
World Philosophy Day
'Does the hole in a doughnut exist?' and 'If we knew everything, would that be a good or a bad thing?' are just some of the questions that children from all year groups have been pondering and discussing as we marked World Philosophy Day.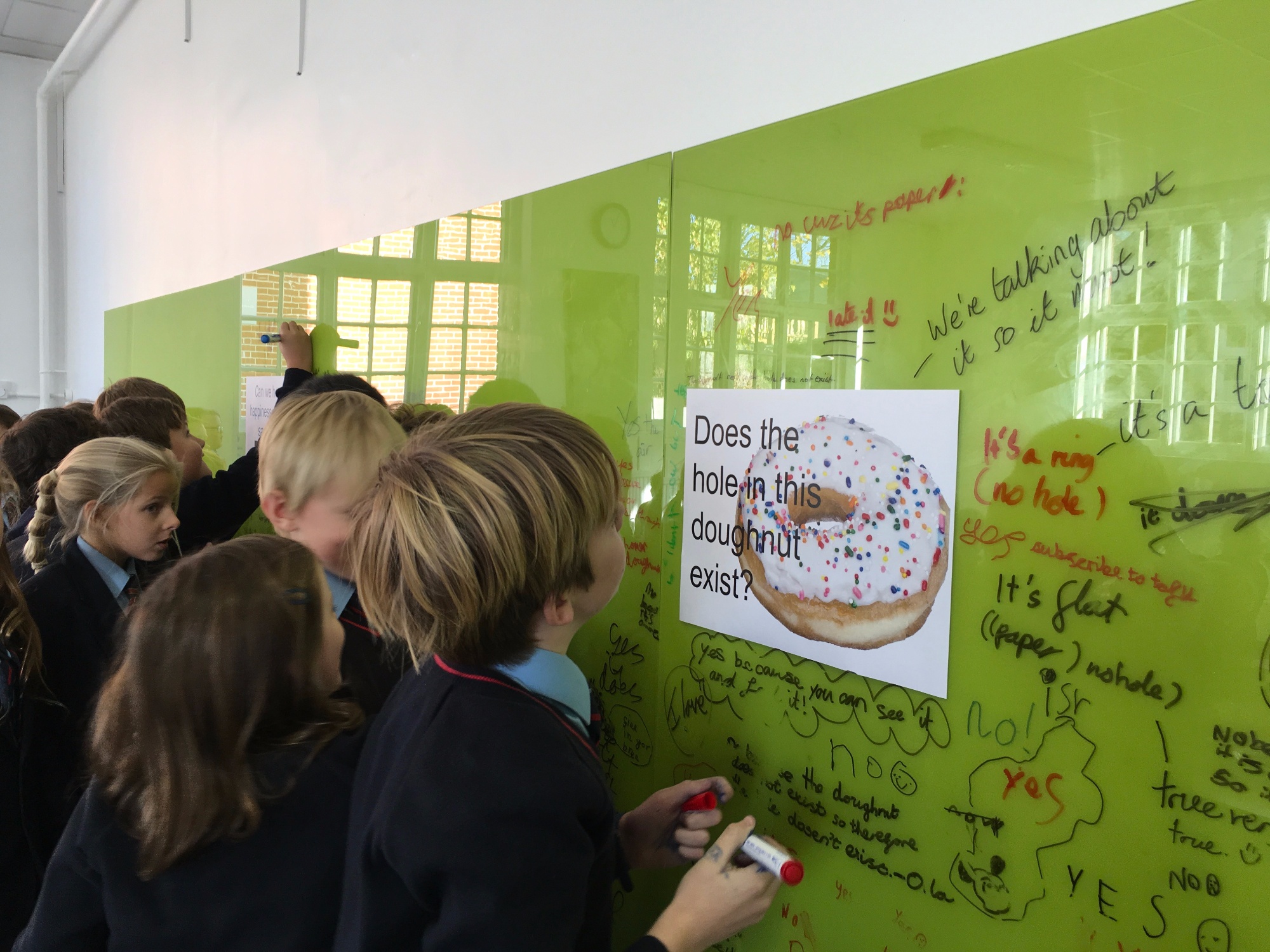 Following an assembly that introduced us to great thinkers through the ages from Socrates to Winnie the Pooh, we have been responding, reflecting, reasoning and re-evaluating our ideas, and hearing lively debates as children queue for lunch and share their curiosity and imagination.
The pupils also heard about some classic children's books that are full of philosophy, from Alice in Wonderland to Stephen Law's quirky 'The Complete Philosophy Files'. Parents who are keen to broaden their children's reading may want to look at the site 'Love Reading 4 Kids' through the button below. The site was set up by parents and book lovers who are passionate about children reading books that excite them, and offers targeted guidance through the daunting choices available. Definitely worth a look with Christmas around the corner!
Trip to the Senior School
Dame Bradbury's and the Junior School came together for a collaboration event at the Senior School which involved a morning of exploring Sport Science. The subject wasn't chosen by chance as the theme afforded us to make great use of the super new learning spaces that are now on offer.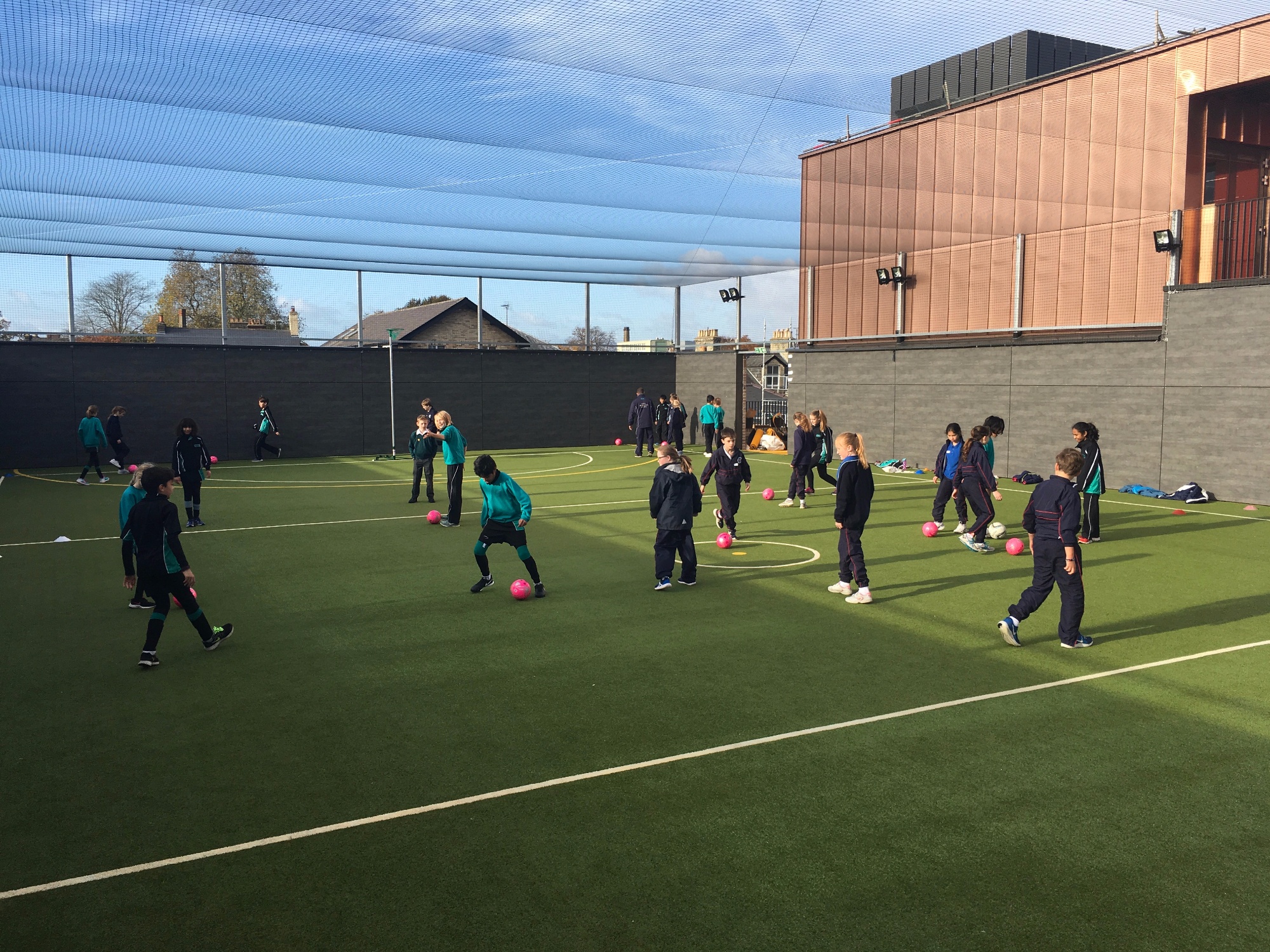 The Year 6 children were mixed into 3 groups and a rotation of activities took place in the newly refurbished science labs, on the roof top MUGA and inside the cavernous sports hall. The common theme of sports science helped the children to understand many of the principles of force that affect sport.
Friendships were rekindled and the children were inspired to learn in the beautiful buildings. The activities were a big hit, but lunch in the canteen seemed to be the greatest highlight, spurred on by the use of the conveyor belt to tidy away our trays... 'Do you think Mr Wright will let us have one?'.
Dame Bradbury's Visit St Mary's, Saffron Walden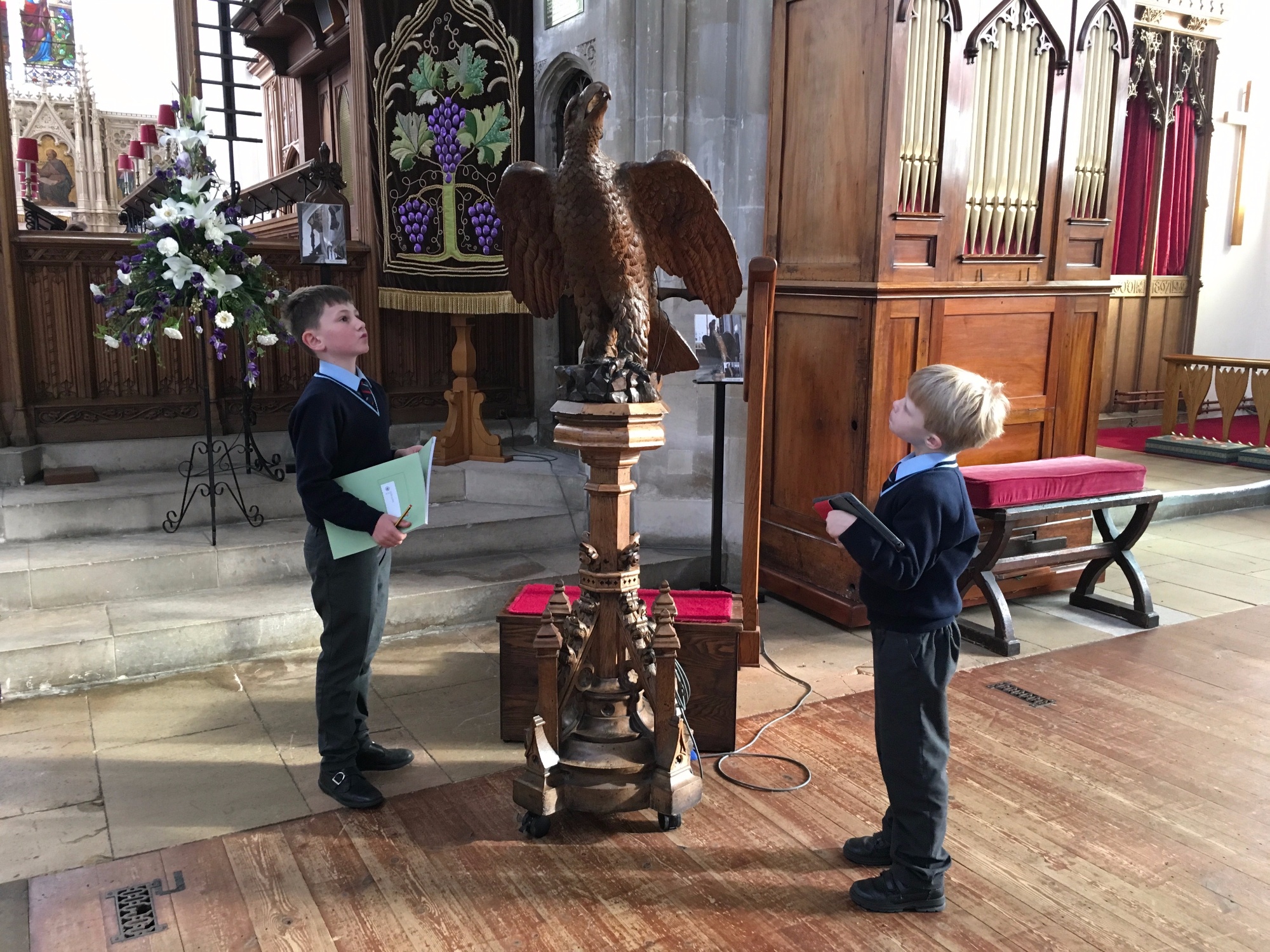 Year 3 took the opportunity to reinforce their learning about the Anglican Church with a visit to St Mary's in Saffron Walden. We were greeted by the Reverend Tomlinson who showed us the many features of a church and the role they play in Christian worship. We explored the meaning of baptism and learnt about the Church calendar and the colours of vestments that are worn at different times of the year. We even spotted Dame Johane Bradbury's memorial brass and the royal crest from our school uniform on the fabric of the building!
Sports Roundup
Catch up on our latest sports news - it's been a busy and successful term so far ...
Cross Country
Our Cross Country teams competed at the Saffron Walden Schools competition with six of our eight teams qualifying for the district finals being held this week. There were some outstanding individual and team performances. Our Year 3 and Year 6 girls teams won the event. Outstanding individual performances were plentiful. These included Barney Hoyle who won the Year 3 boys race, Emily Chessher who won the Year 4 girls race with Eva Spring coming in 2nd, Ben Inglis winning the year 5 boys race and Charlotte Wilson in Year 5 coming 3rd.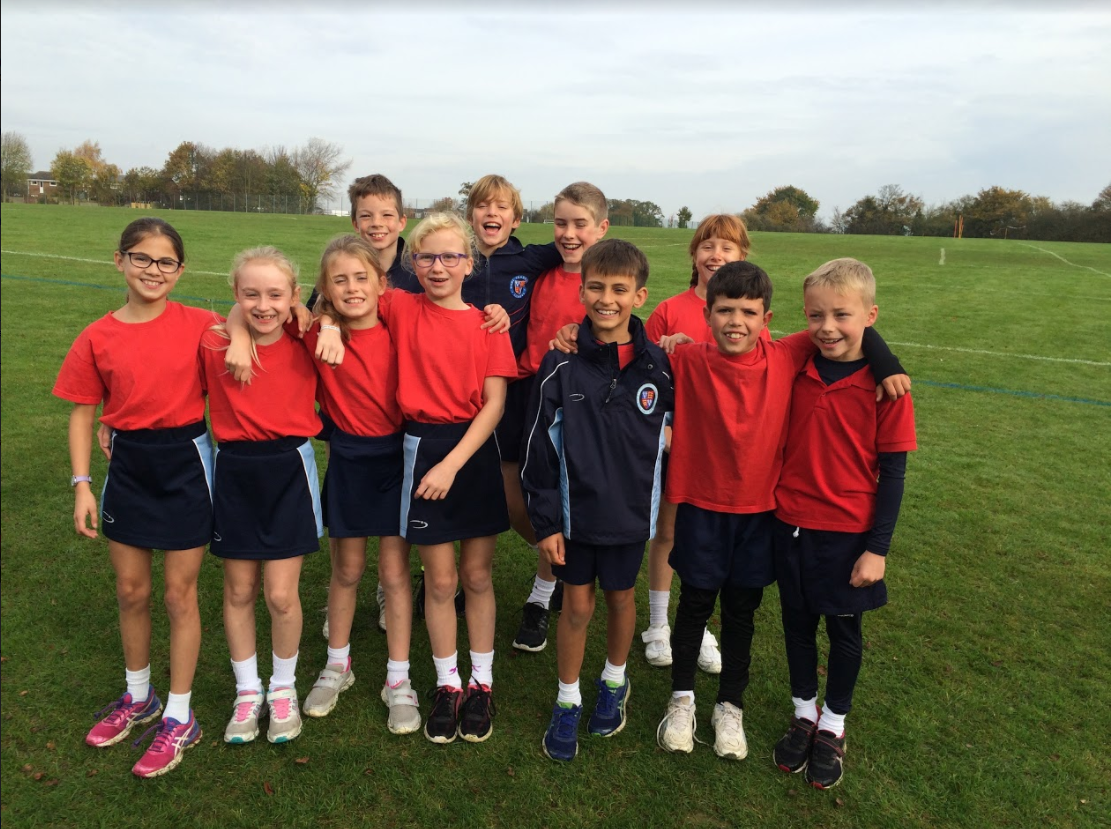 Rugby
Our U11 rugby team took part in the Old Buckenham Hall and Culford festivals where progression was seen throughout both events. With tough opposition in both events, there was a clear improvement in the boys play. This allowed the boys to learn valuable lessons of playing festival rugby.
Victories against St Margaret's at both U10 and U11 level saw some good tactical rugby being played by the boys. This was showcased further by the hard fought victory for the U11 boys against St John's B in their most recent fixture. Unfortunately, the U10 boys were soundly beaten by excellent Bishop's Stortford college teams where a lack of tackling was ultimately the difference between the two sides.
The U9 boys have continued their strong form with a draw for the A team and a loss for the B team against visiting St Cedd's sides. However two impressive wins against St John's allowed the A team to remain unbeaten this season with only one game to go.
Hockey
Our U9 girls played their first competitive small sided game against St Cedd's and although they did not win their game, they enjoyed the experience. A full match report is available here.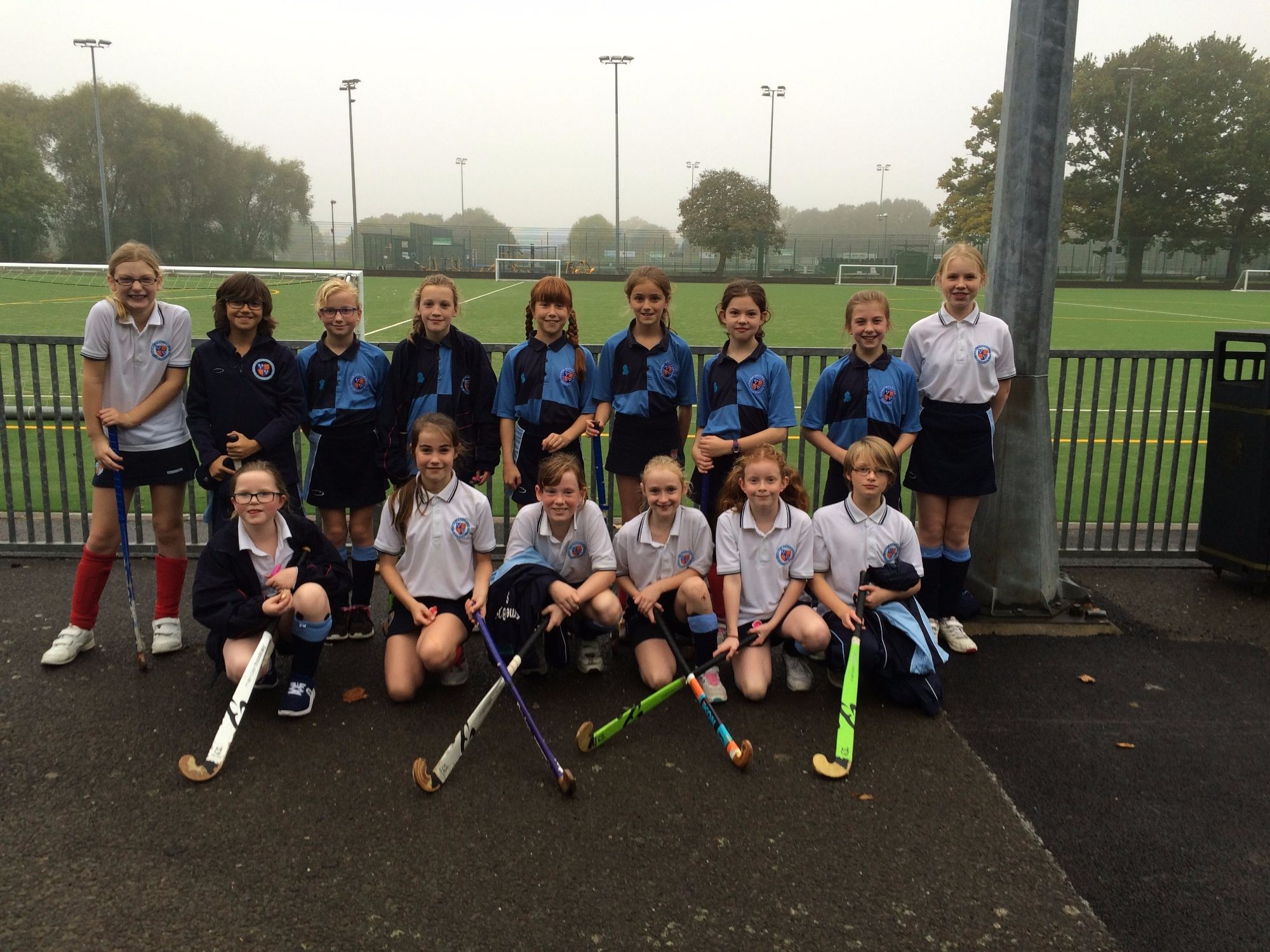 Our U11's have battled out closely contested games with St Margaret's, St Cedd's and SPF Junior School and have enjoyed their real first experience of competitive hockey. We look to build further on these experiences in upcoming fixtures.
Swimming Gala
Our Year 4, 5 & 6 swim squads visited Bishop's Stortford College for their first gala of the year. There were great individual performances with Keira Uvarova the stand out performer winning all of her races. The hosts won comfortably but for our swimmers it was a good afternoon of competitive swimming.
Football
The U10 football teams played host to the boys from SPF Junior School and won both matches comfortably. Both games were played in good spirit and the boys had an enjoyable afternoon.
The U11 team took part in the Perse Prep football tournament and showed gradual improvement as the morning went on. Against some stiff opposition, the boys never gave up and had a pleasant time despite the miserable weather conditions.
Our U10 girls football team battled to a hard fought victory against Radwinter last week with Robyn Starkie scoring the only goal of the game. The girls have loved their football this term and have made excellent progress.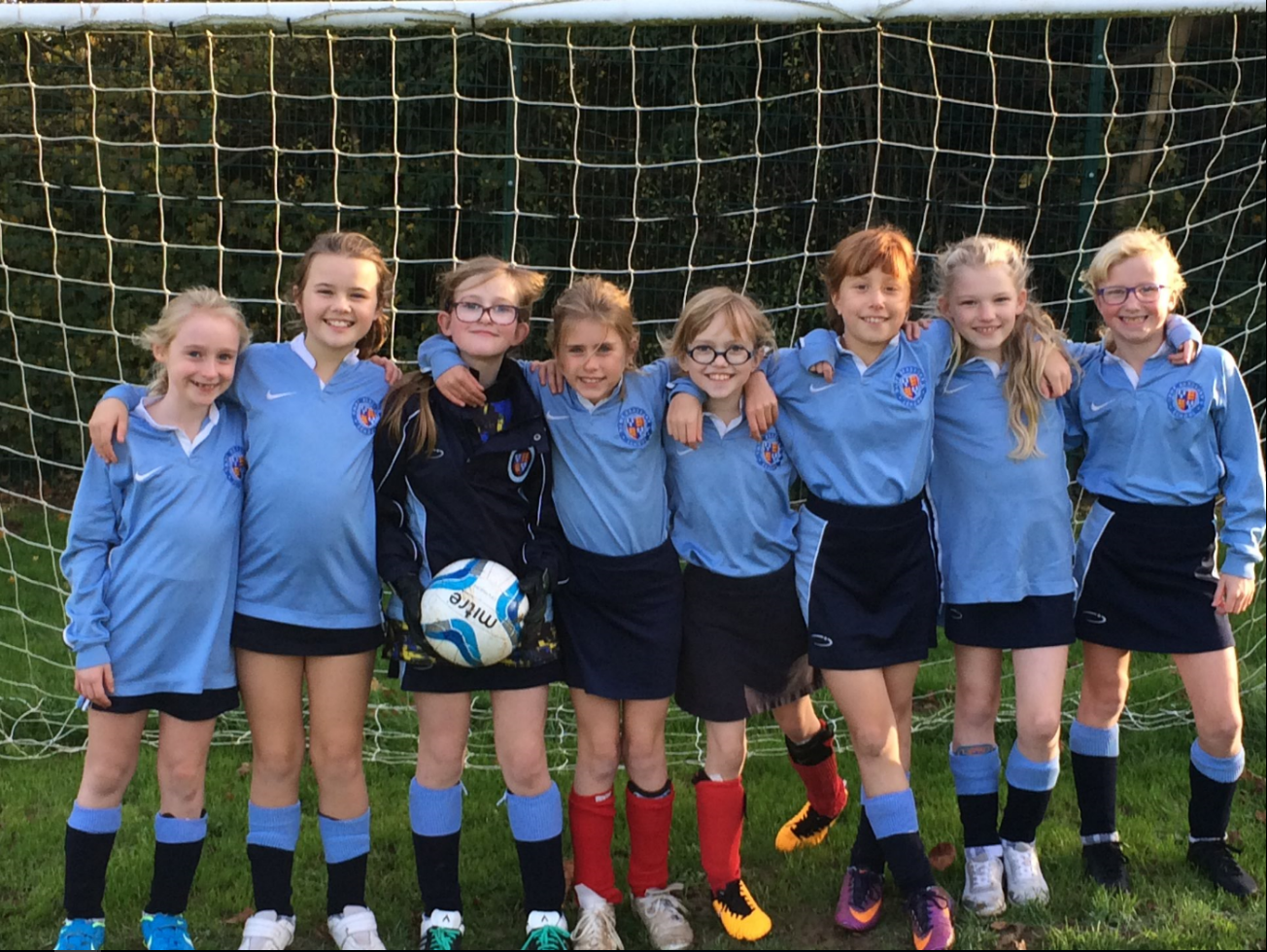 With the final few weeks of term approaching, we look forward to an action packed fixtures calendar where our athletes will no doubt do the school proud!
Upcoming events
For all upcoming events, please visit our calendar.