Dear Parents and Carers
Junior School pupils always greatly enjoy collaborative projects with their counterparts at Dame Bradbury's and during the last month there have been three very special events.
Salamanca trip
Following in the footsteps of the biennial joint ski trip, we offered pupils from both schools the opportunity to enhance their Spanish in the beautiful city of Salamanca. Mrs Foreman, who teaches this language in both schools, led the trip, ably supported by Mrs Neely, whose main role is teaching French in the Pre-Prep and Junior School. As the first half of term drew to a close, excitement grew amongst the 'Salamancans', summer uniform was reinstated and alarm clocks were set for an earlier start than anticipated due to a flight change. In no time at all our eager travellers arrived at their 'home from home' in the centre of the city and plunged themselves into a unique learning experience. We were enormously impressed by how well these pupils embraced every aspect of the trip; they were a real credit to their schools, and the staff members involved all found it a pleasure to accompany them. Click here to read Mrs Neely's report and see some photographs.
Open House at the Senior School
Secondly, the pupils of our Junior/Prep and Pre-Prep schools, along with their parents, were invited to attend an Open House at the Senior School last Thursday evening. We were delighted by the number of families who took up this invitation and it was wonderful to see a 3-11 takeover of the Senior School for a few hours. While parents attended an introductory talk, given by Miss Kelleher, Mr Walker, and students, former and current, the children were welcomed into learning spaces in the new building, where they thoroughly enjoyed a session of computational thinking, which included brainstorming codes and writing these on the classroom walls! Once reunited with their parents, these future students had the opportunity to go on tours of the building and get a glimpse of life in the Senior School. We are most grateful to all the 11-18 students and members of staff who made the evening such a great success.
Collaboration for Year 6
The next morning Year 6 pupils from the Junior School and Dame Bradbury's were back at the Senior School for a collaborative event, in preparation for their transition to Year 7 in 2018. This cross-curricular project provided a fascinating insight into some of the scientific principles behind various sports, helping the participants to think about things we normally take for granted and showing that Science and Sport are deeply connected. There was great excitement at the prospect of sessions in the brand new Sports Hall and on the rooftop multi-use games area (MUGA). These were complemented by a carousel of investigations set up in one of the labs situated in the STEM block. The pupils were required to work as teams of scientists, thinking about the Physics principles behind each experiment, carefully recording and analysing their data and finally using their analytical thinking skills to draw the appropriate conclusions.In one activity, pupils were asked to jump on a force platform linked to a computer to measure the forces exerted by their feet on the ground, depending upon whether they landed with straight or bent knees. In another, they probed the effects of friction by firstly timing how long a bean bag took to travel between them through the air and then along the floor. They then carried out a more detailed study by timing how long a glider took to travel along an air track, with and without blower switched on to create a cushion of air. Finally, they carried out an investigation into how far bottles filled with different amounts of water can be tipped until they topple over, in order to understand why they don't fall over whilst participating in sport.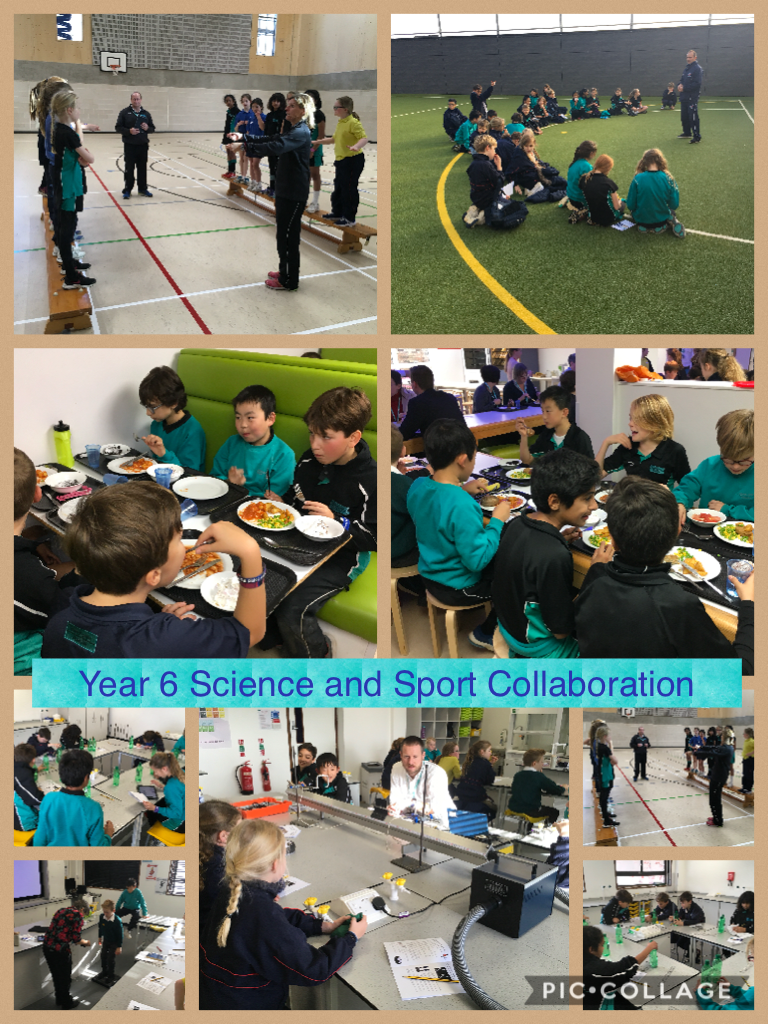 Special thanks to Mrs Dambaza and Mrs Wells, Curriculum Leaders of Science and Sport, along with their colleagues, for organising such a fantastic pre-transition event for Year 6 and to the Catering Department who provided a hearty lunch.
Best wishes,
Katie Milne
Head of Junior School
House Assemblies
Back in the Junior School, our focus on the Learning Wheel has proved very popular and most illuminating. The House Art Event sparked considerable interest in the six areas of understanding and this, in turn, led to lively House meetings and rehearsals in preparation for the House Assemblies.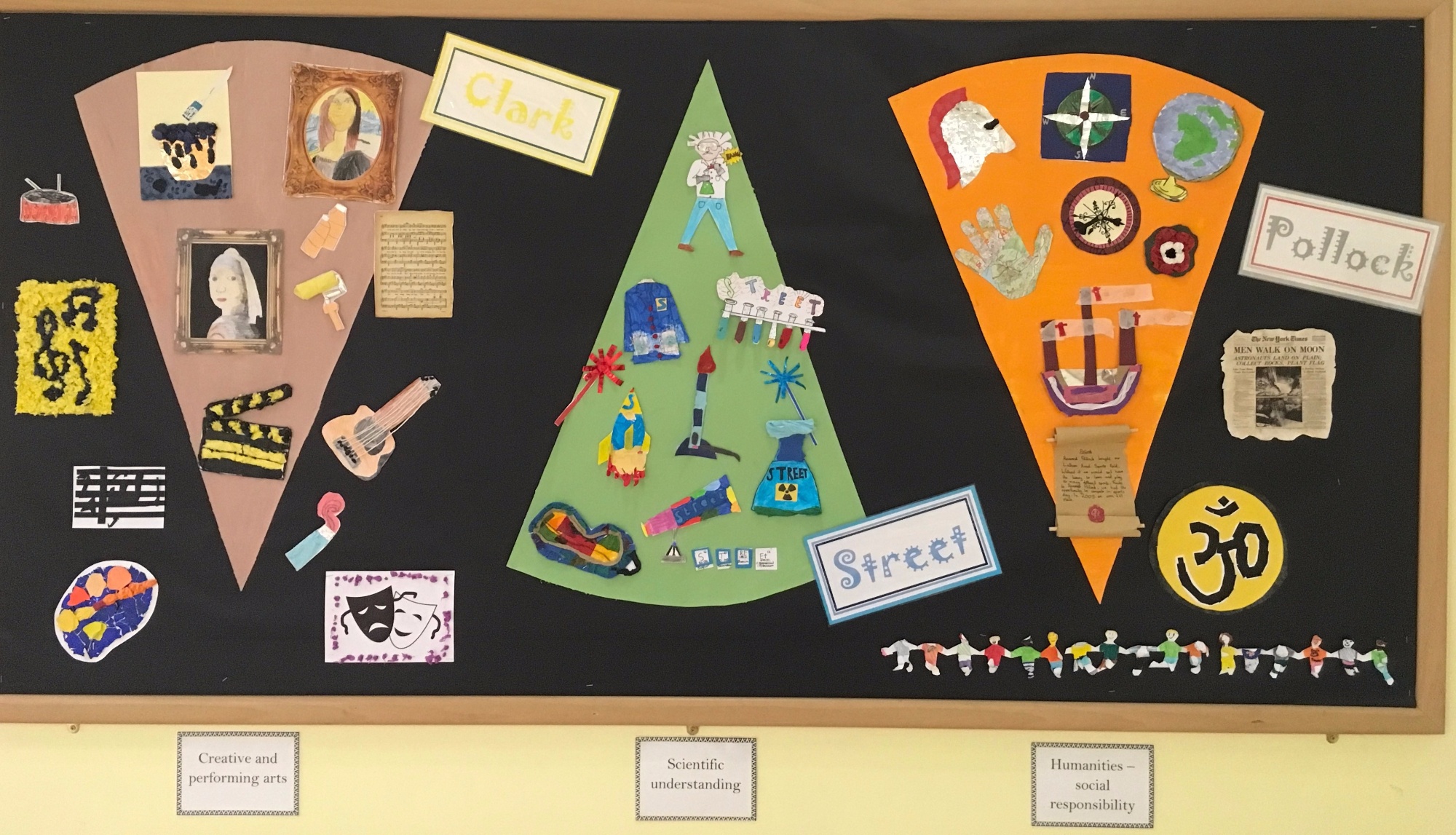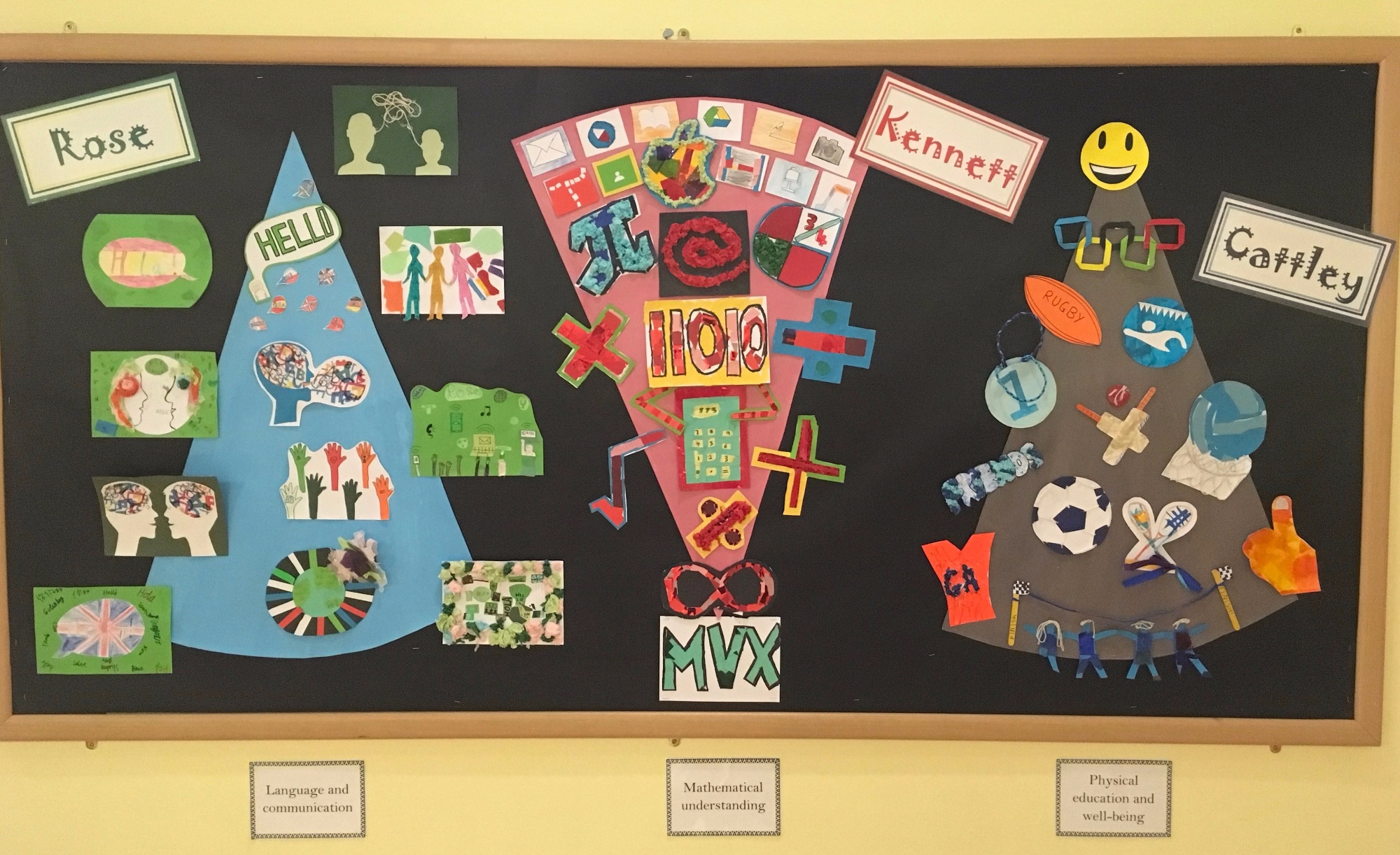 The Year 6 captains have worked with incredible enthusiasm and dedication to ensure that every member of their house is involved in the final performance and to convey how the area of understanding is integrated in Junior School learning and activities. The assemblies have all been very well supported by parents and we have enjoyed seeing how much pleasure pupils in every year group have gained from the experience.
"To see our house bond together to create an assembly that inspired everyone to do better things in their lives was a great experience." Ilaria, Cattley House Captain
"Maths has stepped up another level with Kennett's House assembly this term focusing on Mathematical understanding. They even sang a song, 'Maths is awesum'!" Smera

"Pollock's assembly on Humanities was great because Aske dressed up as a time machine and there were loads of jokes! Our favourite was 'Without Geography you are nowhere'." Samuel, Sophia and Sanketh

"I thought Clark's assembly was super because many people performed their instruments and spoke poems aloud." Nadia
World Philosophy Day
November is packed with annual events which we always mark with special assemblies and displays. This year, in addition to Bonfire Night, Remembrance, Anti-Bullying Week and Children In Need, we celebrated World Philosophy Day. In view of how busy it has recently been we will mark Parliament Week and Road Safety Week at a later date.
We are grateful to Mrs Holiday, Curriculum Leader of RS and Philosophy, for liaising with schools across the Foundation in preparation for WPD (World Philosophy Day). For Junior School pupils the day began in assembly when we talked about the importance of having time to ask philosophical questions, to respond, reflect, reason and re-evaluate, and to think about the meaning of life, with a little help from 'The Pig' by Roald Dahl! By morning breaktime several classes had spent time having philosophical discussions, and corridor conversations were prompted by the appearance of thinking heads and speech bubbles on the walls.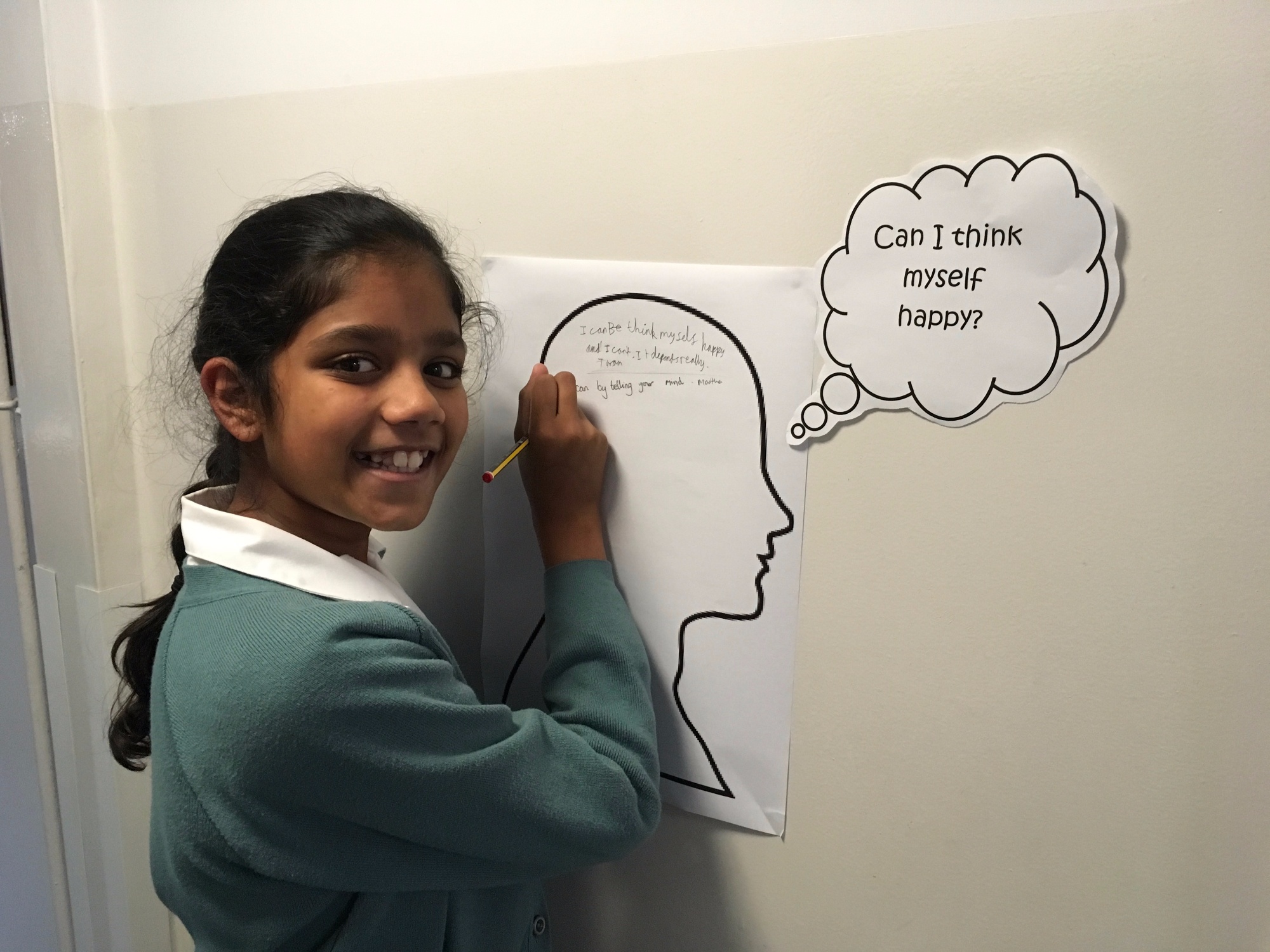 Immediately after break, Year 6 pupils headed over to the Room of Requirement in the Senior School for a WPD talk presented by Alastair (Ali) Walker, former student of our Sixth Form College. Ali, currently on a gap year, studied philosophy to IB level and is planning to further his interest in the subject at university. He quickly engaged his audience by conveying enormous enthusiasm for philosophy and by introducing the pupils to the importance of using their senses, intuitive knowledge and powers of reasoning when building an argument. Having touched on the value of philosophy across the curriculum, Ali invited Year 6 to tackle the question, 'Is a Jaffa Cake a cake or a biscuit?' The session ended with a very lively debate, which was a real credit to Ali's input and also to the pupils' response to this fascinating subject. We are grateful to Ali for preparing and delivering such an inspirational talk and also for the philosophical discussions which he led over lunch.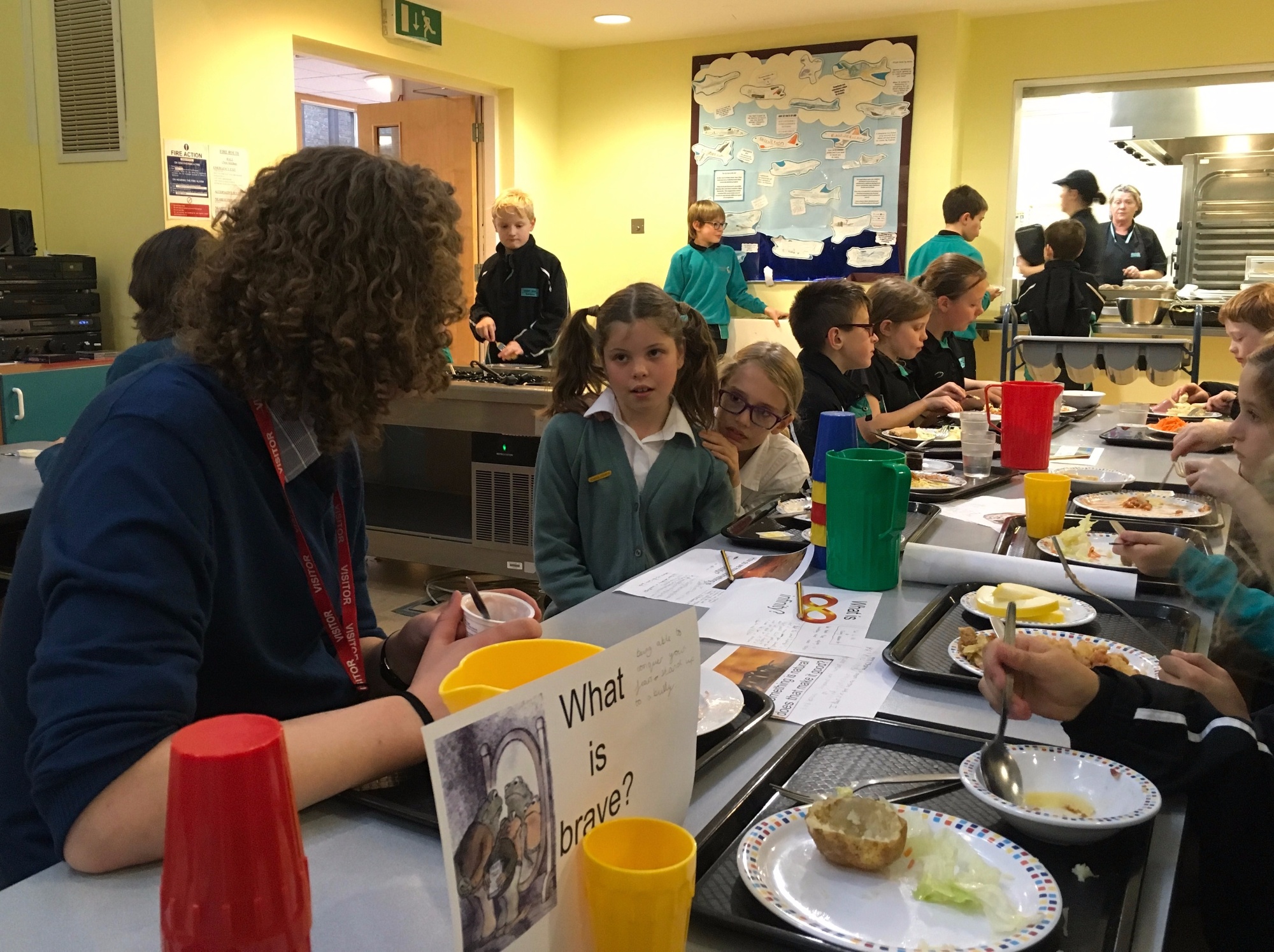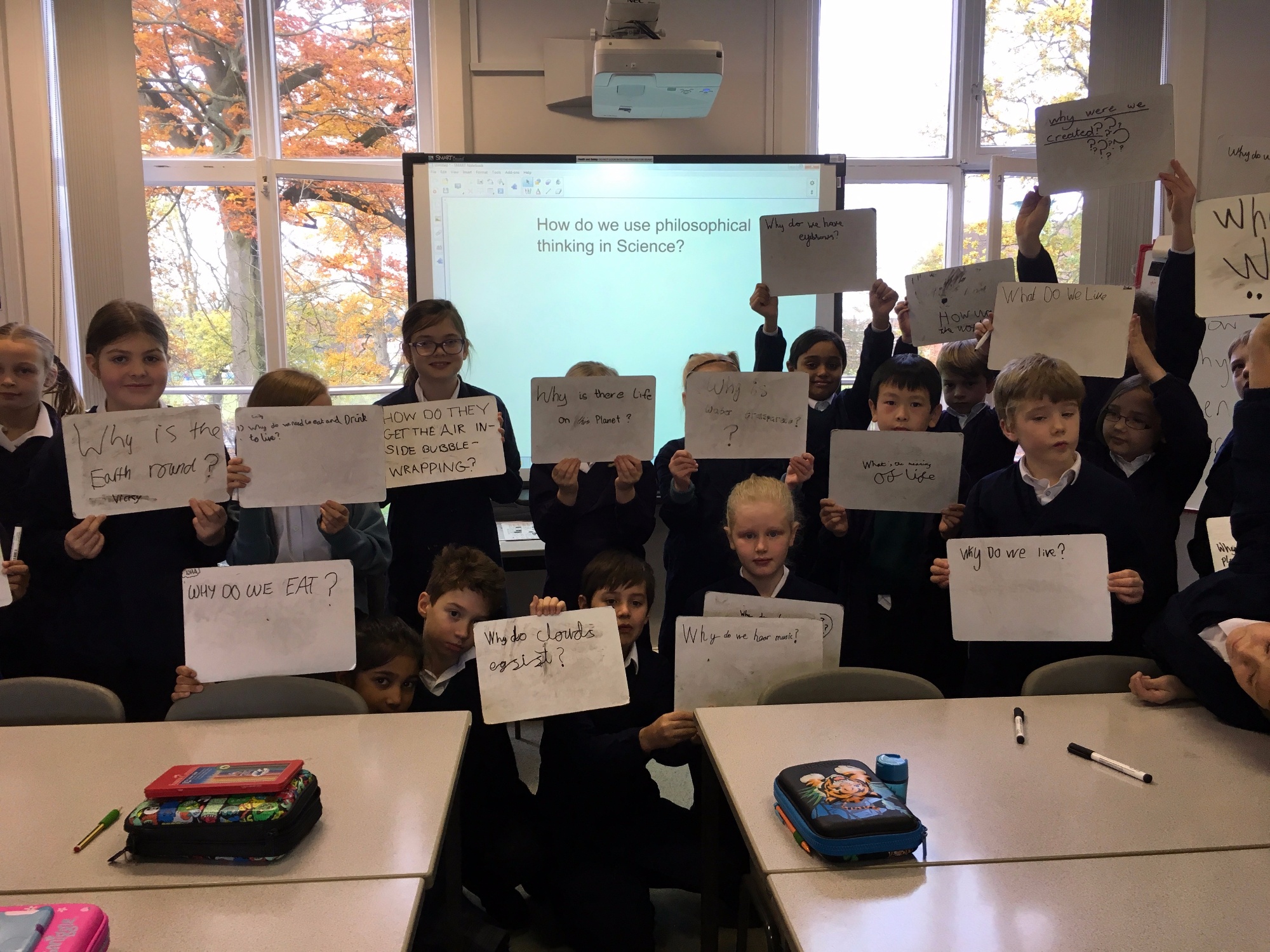 Primary Maths Challenge and UK Bebras Computational Thinking Challenge
At this time of year our pupils have the opportunity to utilise their computational thinking skills and their mathematical knowledge in the Bebras Challenge and the Primary Maths Challenge (PMC). Bebras took place between 6th and 17th November and the PMC papers were taken between 13th and 17th November.
The Bebras Challenge is open to Year 3 (Kits), Years 4 and 5 (Castors) and Year 6 (Juniors). It is organised in over 40 countries and designed to get students all over the world excited about computing. The challenges are made up of a set of short problems called Bebras tasks and are delivered online. The tasks are fun, engaging and based on problems that computer scientists often meet and enjoy solving. The tasks can be solved without prior knowledge as they rely on logical thinking.
The Primary Maths Challenge is run by the Mathematical Association; all our Year 6 pupils and some Year 5 pupils enter. The Mathematical Association believes that the PMC encourages enthusiasm, boosts confidence in mathematics and shows the different way questions can be asked. They believe in the importance of problem solving as a means of helping pupils develop their reasoning skills. Answering PMC questions does not depend on mathematical knowledge alone, but on the ability to think things through, be logical and find ways to solve problems.
We wish all our pupils the best of luck in these challenges and look forward to receiving their results shortly.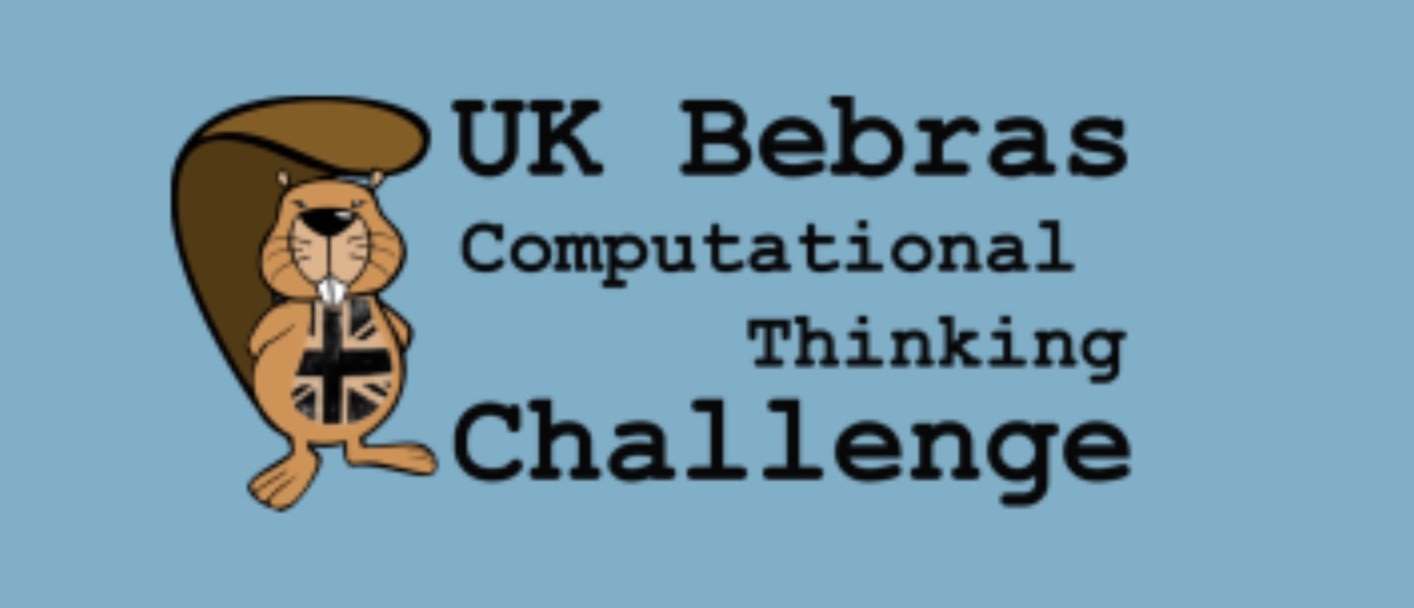 Expeditions
All four year groups are involved in expeditions designed to enhance their learning in certain subject areas. Years 4, 5 & 6 have trips linked to their thematic studies in Humanities and Year 3 pupils are looking forward to short trips to the Sedgwick Museum, to enhance their study of Rocks and Fossils in Science, and to Emmanuel Church, as part of their topic on Christian places of worship in RS. Click here to read about Year 5's trip to Epping Forest Field Centre and see photos.
Hockey Nationals
We were very excited at the prospect of eight members of Year 6 competing in the IAPS Under 11 Hockey Tournament National Finals. We waved them off at lunchtime last Thursday and then all went quiet as they were driven in an SPF minibus to Millfield School near Glastonbury.
Having heard they had arrived safely, enjoyed dinner and made the most of a short familiarisation warm-up visit to Millfield, we turned our attention back to normal life in the Junior School. Little did we know how this team of young hockey players were about to surpass our expectations by quite some margin!
By early afternoon on Friday we were glued to Twitter @SPFSport, never dreaming that they would reach the final of the Plate Competition or be placed 10th nationally. This phenomenal achievement owes much to the girls' considerable ability on the hockey pitch but far more to the huge amount of time and effort they have put into training, along with their peers in school, to their teamwork throughout the season, to excellent coaching and guidance from Mr Millward and his colleagues in the Sports Dept, and to the huge enthusiasm and support provided by the girls' parents. Very well done to all involved.
---
Upcoming events