Dear parents and guardians
I am in the fortunate position to be hugely impressed on a daily basis by our learners as they demonstrate why they are such a positive force for good both in school and beyond. Their innate curiosity, endeavour, moral courage and thoughtfulness are heartwarming and inspiring in equal measure.
All these qualities and more were clear to see during Tuesday's Festival of Learning when the entire Foundation was focussed on a day exploring sustainability. This unprecedented event in the history of the Foundation was a clear statement about our values. Dr Elsa Lee, from the Faculty of Education and Homerton College, shared powerful words with our 11-18 learners during the opening ceremony:
"We need to defend the interests of those whom we've never met and never will." (Professor Jeffrey Sachs, Director, Centre for Sustainable Development).
The day was additionally powerful because of the opportunity to collaborate with other schools through the Global Planet Authority (GPA). This initiative, led by Angus Forbes, was an opportunity for Year 10 and Year 12 students to debate how best to restore our planet to good health. Our thanks to students and staff from North Cambridge Academy, Swavesey Village College and Bassingbourn Village College for engaging so wholeheartedly in the GPA. We look forward to building on this collaboration and inspiring young minds across Cambridge to develop an ambitious voice to change their future world.
Just as Sir David Attenborough's words about sustainability resonated at Glastonbury, the
Festival of Learning's
ambitious engagement with the challenges our planet faces, and the potential solutions available, were both energising and empowering for everyone involved. All the staff across our Foundation schools care about sustainability. The widespread interest was manifest on the day with the varied range of activities masterminded and led by colleagues up to and including the food at lunchtime with delicious vegan and vegetarian food (the vegan brownie was particularly nice!).
We were privileged to be joined during the day by a range of experts who offered valuable insights and inspiration for our students:
Rob Cameron, Chief Executive Officer, SustainAbility
Angus Forbes, Environmentalist and author of Global Planet Authority: How you can save the world
Cindy Forde, Former CEO, Cambridge Science Centre, Centre for Science & Policy, University of Cambridge
Elsa Lee, Faculty of Education, University of Cambridge
Hugh Shercliff, Department of Engineering, University of Cambridge
Mary Murphy, Cambridge Institute for Sustainability Leadership, University of Cambridge
Madison Vorva, youth engagement and sustainability strategist, North American Association for Environmental Education
Charlie Ferguson, Future Infrastructure & Built Environment, Engineering and Physical Sciences Research Council, University of Cambridge
Oksana Antonenko, Visiting Senior Fellow at the Institute of Global Affairs, London School of Economics and Political Science
Our guests ensured that the Festival of Learning was an ambitious and thought-provoking event. This was further in evidence during the 11-18 Celebration of Learning staged the same evening where our students reported back on the events of the day and what they had learnt.
The news and social media team comprising Years 10 and Year 12 students did an amazing job covering the Festival during the day enjoying a fantastic opportunity to work alongside professionals. The news hub team in IT4 had the task of capturing the learning in real time with deadlines and content from across all our Foundation schools flooding in. Because of their enthusiasm we are able to share with you some of the highlights of our Festival of Learning.
You have not allowed cookies and this content may contain cookies.
If you would like to view this content please
' style="width: 100%; height: 100%;">
You have not allowed cookies and this content may contain cookies.
If you would like to view this content please
' style="width: 100%; height: 100%;">
Insights into our Foundation community
The Stephen Perse Podcast offers you an excellent opportunity to find out more about our learners and staff. If your curiosity is piqued, why not listen in on my conversations with our new Heads of school - Mrs Graham, Mr Hewlett, Dr Kemp and Mr Pinkus. I have also enjoyed chatting with our students about issues which really matter to them. To listen please follow the link and if you enjoy our informal chats please subscribe to the Stephen Perse Podcast on YouTube, Spotify or Apple Podcasts.
New departure in Classics
Amongst our talented staff we have a number who have published textbooks digitally and in hard copy on their subject. However for the first time an SPF department has collaborated on the creation of a set of new textbooks. This news is all the more impressive because the department concerned is Classics and their new course is the first major Latin course in 40 years. To be published by Bloomsbury next spring, "de Romanis" is a course designed around an inclusion model and is the product of a spirit of innovation and collaborative working within the SPF Classics Department. The course will be familiar to our Senior School students who have been working with the draft materials this year. If you are curious about learning more about this exciting initiative there is a companion website www.bloomsbury.co.uk/deromanis
I had a chat with Ms Radice, Dr Kirk and Ms Cheetham about why they decided to create "de Romanis" and why they felt it supported inclusion. We also had an interesting discussion about the importance of cultural capital for young learners. You can listen in to our conversation here on YouTube, Spotify or Apple Podcasts.
Breaking News: Stephen Perse Foundation announces outstanding IB Results
Farewell to colleagues
The end of term is bittersweet for me. On the one hand it invariably marks the end of a year full of learning and intellectual and personal growth for all our learners, on the other it marks the departure of those staff who will be moving on from the Foundation.
Miss Katie Milne is retiring after 40 years as a teacher and latterly Head at the Junior School. I had the opportunity at the West Road Junior School concert to pay my personal tribute to Miss Milne. I know there have been other farewells too. We wish Miss Milne every success and happiness as she steps into the next stage of her life.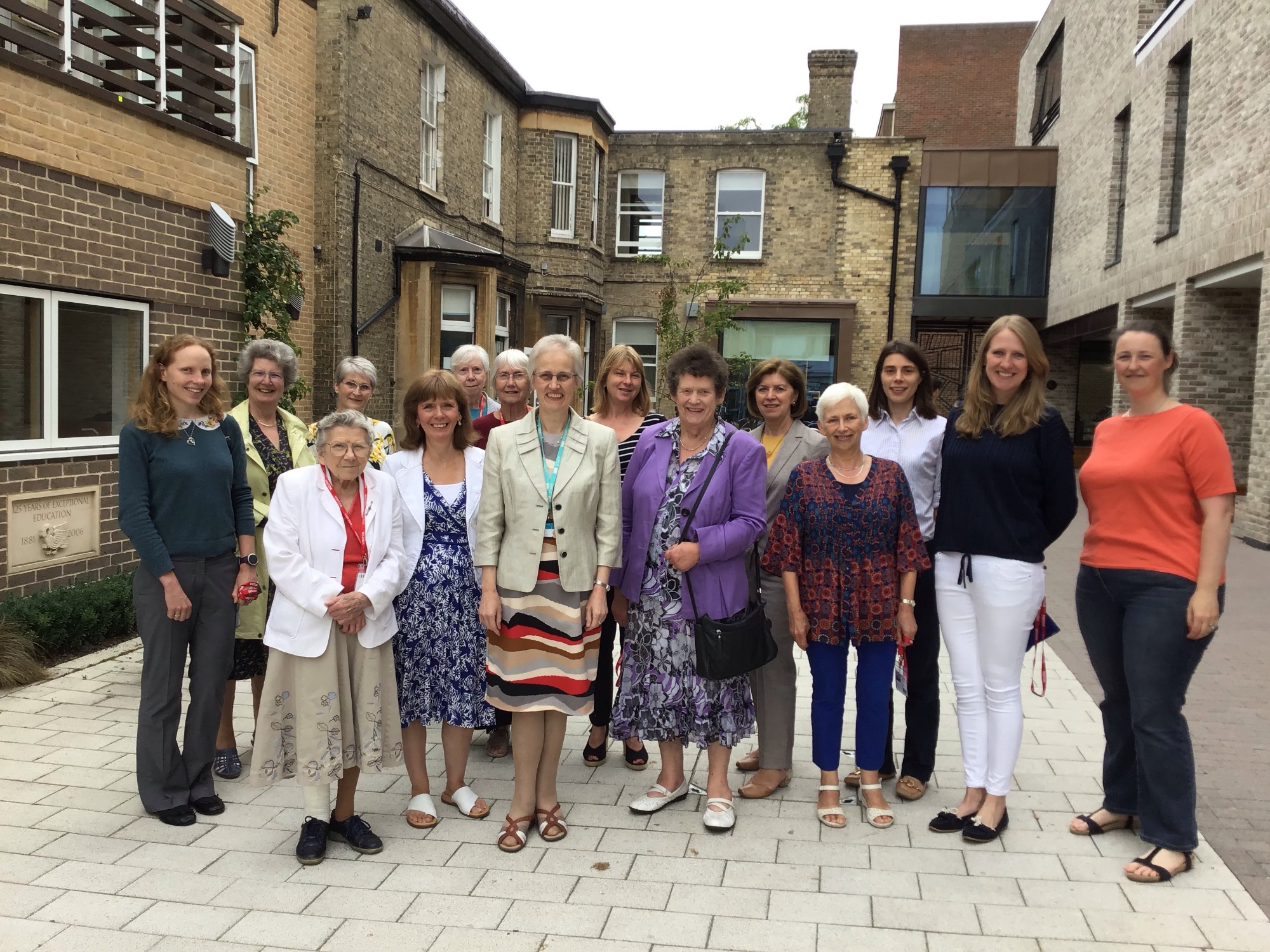 We also thank Mr David Walker for his leadership of the Senior School over the last three years. We wish him well as he returns to Wellington as Head of Boarding.
We also offer our thanks and warmest wishes to other colleagues leaving the Foundation.
Lynn Wood
Anna Russell
Ignazio Pompeo
Sophie Murray
Kathryn Lee
Rob McIlveen
Sarah Ellegaard
Helen Harris
Katrina White
Denise Heal
Mallory Heerema
Helen Moriarty
David Walker
Thomas Williams
Fiona Holiday
Lucy Hosker
Katherine Bluck
Maria Gracinda Colaco
Paul Leggoe
Simon Newnes
Edward Copland
Finally my thanks to everyone who has contributed to another hugely successful year across all our Foundation schools. I hope you all enjoy a good break over the summer.
All best wishes
Tricia Kelleher