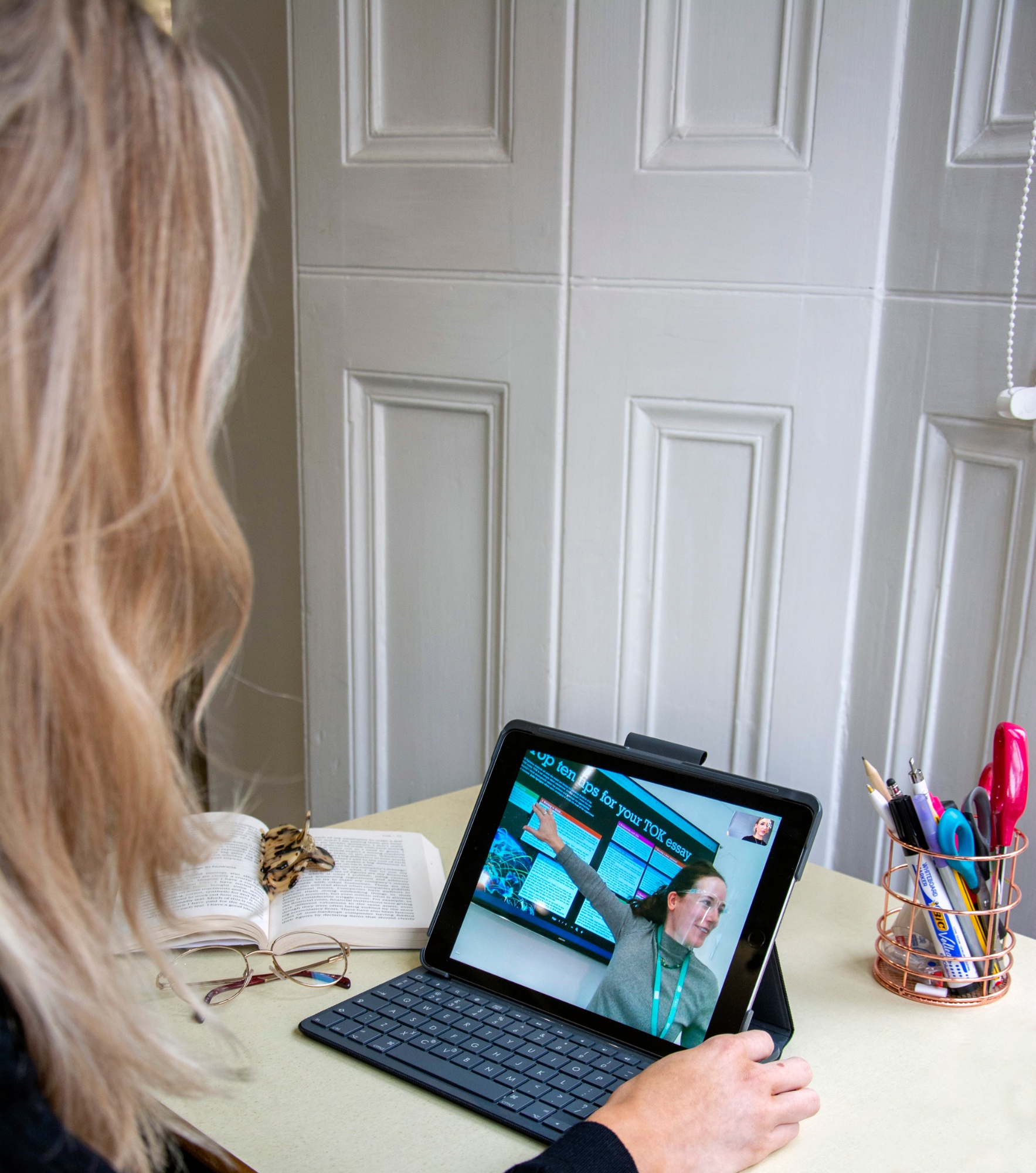 Due to our digital tools and strategy we have the flexibility to run classes in person, remotely, or a hybrid of the two. This was invaluable when the UK went in lockdown in March 2020 and lessons had to be run from home. By investing in digital technology year on year, students were able to follow their normal timetable from home with the confidence in digital capability in teaching staff and students alike to make remote learning work effectively. Miss Aisling Brown, Senior School and Sixth Form Chemistry teacher, said of the hybrid classroom set up: "It has allowed students at home to feel like they are fully part of the lesson".
The Stephen Perse response during the pandemic has been at the forefront of the independent schools' sector. When lockdown eased and some students returned but others remained at home, teachers were able to run the lesson as normal in class, with those at home able to view online and interact via video conferencing software. Presentations and resources are available to those at home in exactly the same way as those in the classroom. International students who are in countries that cannot access Google services are able to access a portal containing lesson content.
"The brilliance of (the digital strategy) initiative bore spectacular fruit in March (2020) when schools closed down practically overnight and learning shifted online – or not."