Published on 12/03/19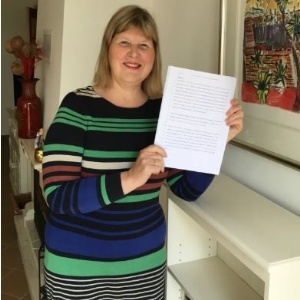 Research success for Sheila Thomas, on Developmental Language Disorder.
Congratulations to our recent Curriculum Leader for Psychology, Sheila Thomas, whose research will
shortly be published in the prestigious, peer-reviewed Journal of Autism and Developmental
Language Impairment. The focus of her research is Developmental Language Disorder (DLD), a
condition which prevents children from acquiring language, despite not having any articulation or
hearing difficulties or neurological problems. It affects roughly 7% of children and is hard to
diagnose accurately. Sheila has been working on developing an assessment tool which could be
used with both monolingual and bilingual children in the preschool age group. She will also be
presenting her research at a conference in May at the University of Hertfordshire.
If you would like to read the full version of research, the article will be published in due course, so currently not in a specific edition, but if you look for the journal under
https://journals.sagepub.com
you will be able to access it when published.