Published on 17/12/18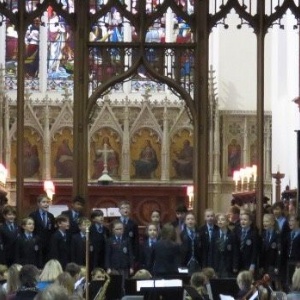 Dame Bradbury's impressed audiences at Saffron Walden's 'The Spirit of Christmas' event.
On Saturday 8 December, Dame Bradbury's Senior Choir sang a selection of uplifting Christmas songs at St Mary's Church, Saffron Walden, as part of the town's widely acclaimed annual event, 'The Spirit of Christmas'. The choir began by singing Miller's jubilant 'Cantate Domino Alleluia' and finished with Gardner's most exhilarating 'Holly and the Ivy'. Both were highly complex pieces of choral music and the choir mastered them beautifully, raising the roof of St Mary's. Senior Choir also seized the opportunity to sing a number of combined choirs pieces with the other participating schools. This was in addition to the more massed-choir settings of traditional congregational carols.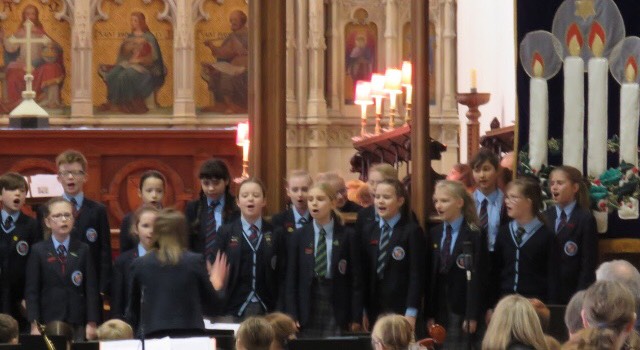 To add to the jollity, five Dame B's students were announced as winners of the Christmas Carol competition. Schools from all across Saffron Walden participated in the competition and our Year 5 and 6 students fantastically swept the board. Well done to Dan R, Vivien J, AJ H, Daisy T and Scarlett B for their award-winning entries. We look forward to the continued growth of young composers here at Dame Bradbury's.
Check out some photos here.
---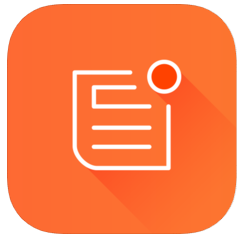 If you want to keep up to date with all the latest school news on your mobile, simply download the 'School News' app and search for the Stephen Perse Foundation.