Dear Parents and Carers
This has been a very busy few weeks at the College. The first round of UCAS applications has been sent off by Dr. Woodward, these were the early applicants for Oxbridge, Medicine and Veterinary Medicine. The remaining applications are now in process and will be sent as they are completed but hopefully before the Christmas break for the majority of students.
We hosted 'The Cabaret' on Friday 13 October 2017. This was a student led activity that raised over £300 in aid of Alzheimer's Research UK. It was great to see so many parents and students at the College on that evening and thanks to all of you who supported that event. There is such talent in College and it was delightful to see so many willing performers sharing this talent with a delighted audience. Even the less-than-perfect rendition of a 'Backstreet Boys' song by a group of Upper 6th Boys went down well and got an extremely loud round of applause!
Many of the staff and 6th Form students took part in the Senior School Open Day on Saturday 14 October 2017 where we got to see inside the new building for the first time and take our first look at the sports facilities and learning spaces that the 6th Form students will be able to use. There is a fantastic new sports hall that will house a gym for the 6th Form students and a breathtaking rooftop multi-use games area, the first of its kind in Cambridge.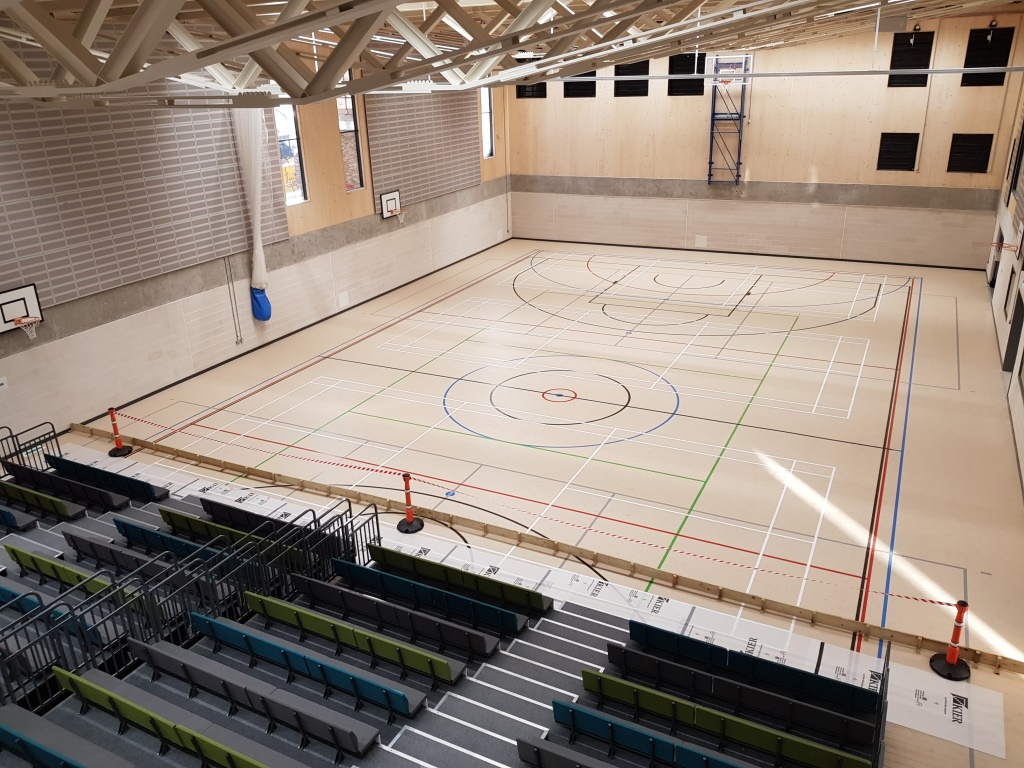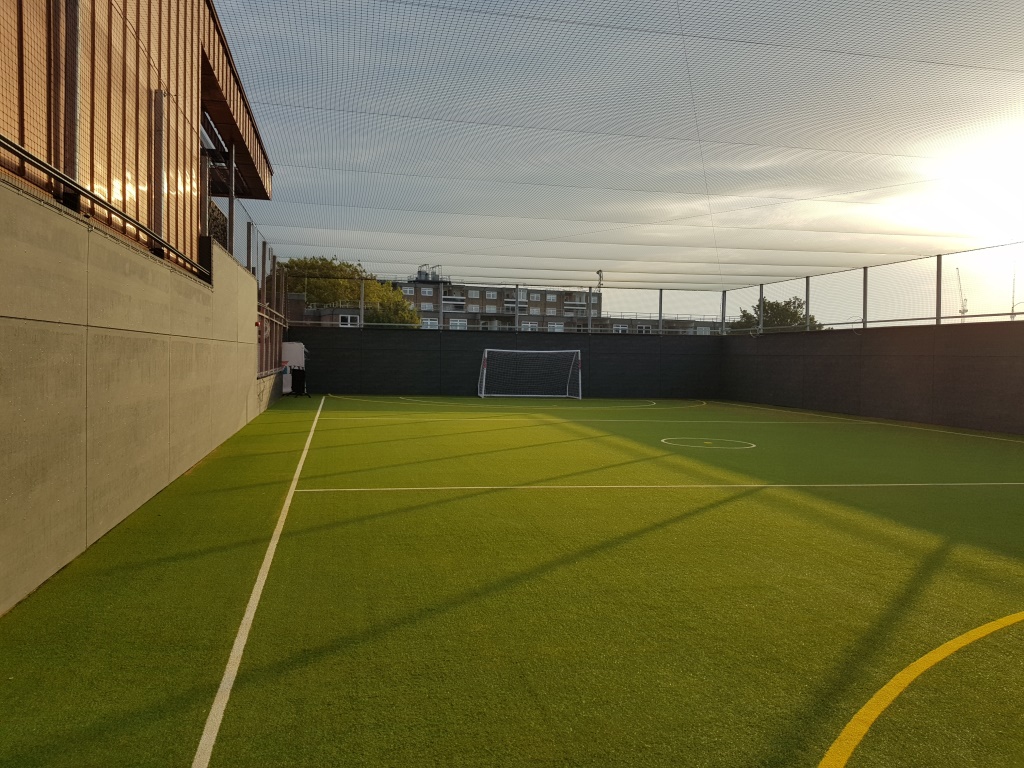 This - combined with our new partnership with Anglia Ruskin University which is going to give us access to their national league players and coaches in futsal, volleyball and basketball to enable us to run clubs in each - is an exciting development.
In addition, a partnership with the 'Mavericks' super league netball club will enable us to host workshops led by top players and coaches in netball. Going forward, we hope to be able to offer students a chance to compete in basketball, football and volleyball as well as currently-offered netball and hockey.
We have also had a whole host of student-led assemblies during the past month. The students who went to Zanzibar over the summer gave a presentation about their experiences and what they learned from the trip and the
Model United Nations group explained their plans for their first conference (CamMUN) to be hosted in March in the new Senior School building. We are expecting over 200 delegates from around the UK and Europe - quite an achievement!
Four of our students Una M, Niah D, Tsitsi D and Rana A gave an excellent presentation on Black History Month at lunchtime on Monday 16 October that included an overview of black history from 200 AD to the present, a discussion of race issues and black influence on modern day culture. This was accompanied by a display of books put together by our librarian Sophie Lavergne.
I hope that everyone has a restful break and comes back feeling refreshed ready for another busy few weeks in the run up to Christmas.
Warm wishes,
Naomi Atkins
Head of 6th Form
Art meets Science at the Wellcome Genome Campus
At the Stephen Perse Foundation, our approach to learning provides plenty of opportunities to explore how subjects connect in the real-world, opening up new ways of thinking and different perspectives.
This exciting project, which explores the connections between Art and Science, working in collaboration with the Protein Data Bank in Europe ...
The Guardian Newspaper Day
Our students spent a day in the life of a journalist on 17th October, but how did they get on?
Thinking about Christ and the Cosmos
On 27 September, RS and Philosophy students in Year 11 and 6th Form engaged in a lecture on 'Christ and the Cosmos' given by Professor Keith Ward, Professorial Research Fellow at Heythrop College, London and former Regius Professor of Divinity, University of Oxford.
"The lecture was engaging and encouraged everyone to think critically about the arguments presented. Every audience member came away with much to discuss." Lara
Duke of Edinburgh Awards
Our students have a great opportunity to undertake the Duke of Edinburgh Awards Scheme, during their time in College.
In this blog, Jessica a Year 11 student shares her experiences on the recent Silver expedition in the Peak District.
6th Form students interested in this scheme, please contact Dr Simon Tustin.
Innovation in action: pioneering research in battery technology
On 12 October, our 6th Form Science Society welcomed Dr Jean de La Verpilliere, Managing Director of Echion Technologies to learn more about his ground-breaking work to commercialise its lithium ion battery technology ...
Upcoming events