Going from strength to strength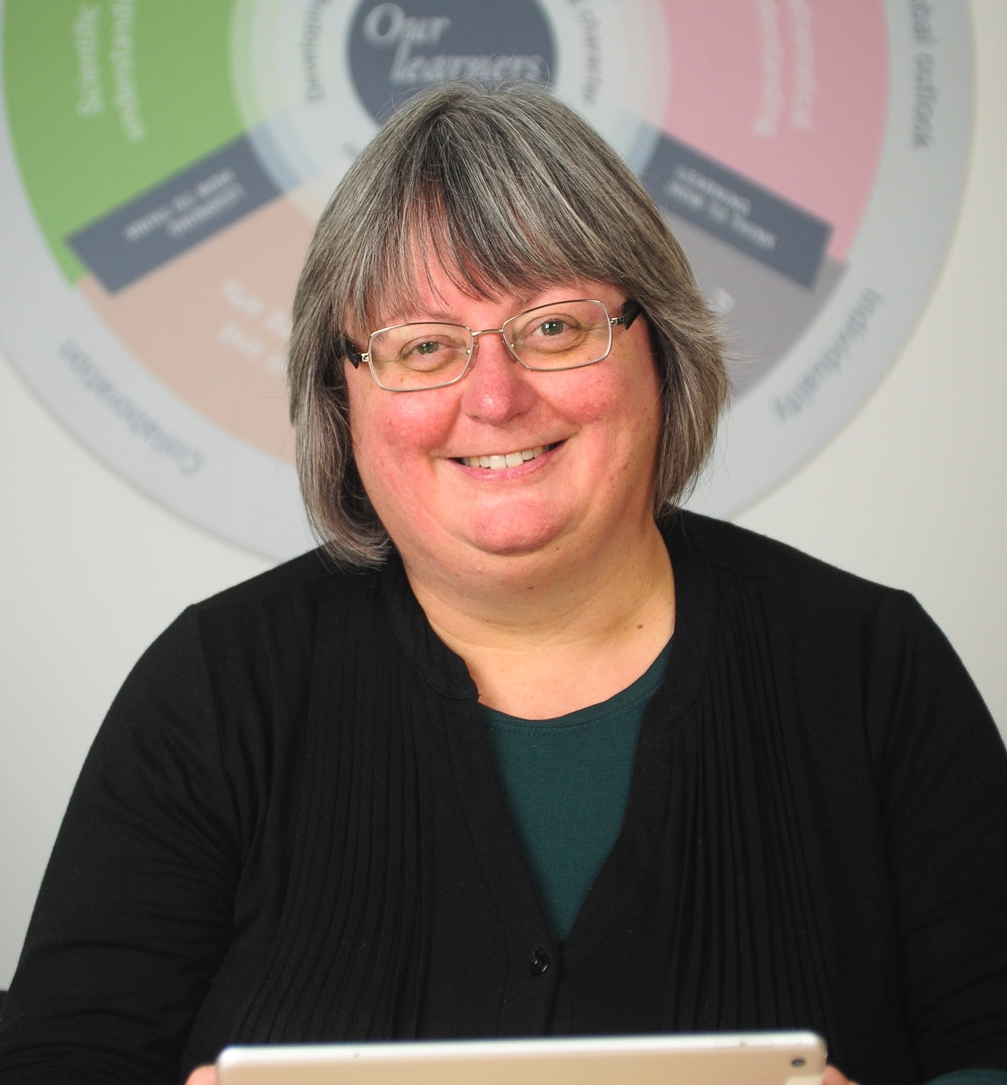 It was with pride that this year we shared so much of our news and success stories inspired by the spirit of our Foundation reflecting the approach we take to our teaching and learning. I am sure this will continue over the coming year as we look forward to welcoming boys, as well as girls into the Senior School this September, to ensure they too have access to our distinctive approach to learning across all six schools of the Foundation.
Our school continues its journey as a beacon of excellence in education in Cambridge, Madingley and Saffron Walden. Remaining true to our spirit, the Stephen Perse Foundation schools will flourish as thought leaders in education and offer the best possible learning environment for all our young people.
Looking forwards to September of the new year where we will mark the opening of our new building and external spaces. I am very excited about returning to a transformed school site and all of the opportunities that will come with our new building. Keep an eye on all of the progress over the summer on the live feed.
Our learners
As we come to the end of another successful year, we have been reflecting on the qualities we see in our pupils and students every day as they progress through the Foundation: Future Leaders, Future Creators, Future Innovators, Future Changemakers and Future Thinkers.
future leaders
All six of our schools are packed full of future leaders in their fields and their achievements inspire me every day. Over this year, we have seen pupils and students elect their peers to their respective school councils, aspiring to come up with ideas as to what they would like to see achieved in their respective schools.
In October, the Pre-Prep school council at Madingley decided to put recycling on their agenda, and designed posters to remind their peers to recycle their unwanted paper, as well as other initiatives to help the environment, such as turning out the lights when leaving a room. They have been leading their peers to a greener future throughout this year.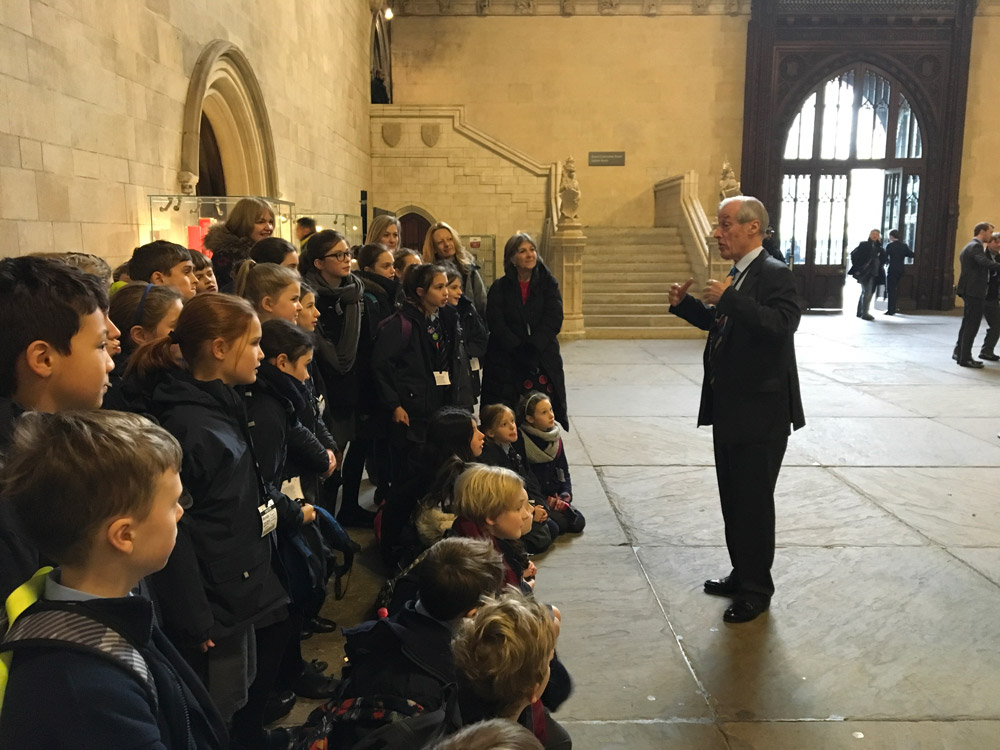 At Dame Bradbury's, our future leaders talked to a current leader as we continue to explore opportunities outside the classroom. Year 6 went to the heart of democracy to the Palace of Westminster where they fired questions at Uttlesford MP, Sir Alan Haselhurst. It is visits like these that will inspire our young people.
Similarly, but closer to home, Junior School pupils had a chance to ask questions of the City Council. Parliament Week gave them a springboard to learn more about democracy and ask questions to those leading our city.
Recognition must again also go to all of our sports teams across the Foundation who are often leading on the pitch too. Sport at the Foundation is going from strength to strength, from our successes in rugby, hockey and netball to our cross country runners and equestrian team, and just like many alumni before them, I expect we will see many leading sports men and women from the Stephen Perse Foundation in the future.
future creators
I have also been hugely impressed this year by the quality of productions that our pupils and student have put on - all the way from the Pre-Prep to the 6th Form.
There have been so many fantastic performances to mention including a show-stopping performance of Cats in November, an immersion in The Jungle Book by the Junior School last month, and a thought-provoking 6th Form performance of The 39 Steps. I saw some wonderful talents in each and every one of our plays this year.
Of course, we have also seen some stunning artwork on display for our annual GCSE and A Level exhibitions at the Visual Arts Centre, and just last week, the work of budding artists at Dame Bradbury's went on display for Muse on Hues, our second annual art exhibition, at Bridge End Garden in Saffron Walden. Dame Bradbury's worked closely with artist Samuel Benjamin Harris to create their masterpieces.
Musically, our annual West Road concert was very well attended and enjoyed by all and showcased the talent of our students on a wide range of instruments. Jazz on a Summer's Evening saw performances of classics including Feed the Birds from Mary Poppins and Anything You Can Do which the audience very much enjoyed. The Pre-Prep have already begun their preparations and practice to take part in the concerts in the future with their 'Play A Piece' event and performances from 43 young musicians!
Well done to all involved in each performance, concert, exhibition or event!
future innovators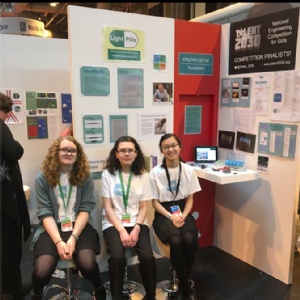 I continue to be very proud of the innovative ideas our students have delivered this year. These really do pave the way to change the future for the better. We saw three Senior School students, Hetty S, Liberty W and Qu G compete in the Talent 2020 competition after coming up with an interactive pill box - Light Pills - for Alzheimer's sufferers which would identify or highlight which pills had been taken.
The team did extensive research to come up with their idea after discovering that half of adults in England take prescription pills regularly. They also carried out research at two care homes to find out the main issues with taking medication. The three worked together to each take an element of the design, hardware and software. Their hard work paves the way for bright futures in STEM.
Another innovative project came from 6th Form student Jenny and alumna Anna who represented the UK in the Children's Climate Prize back in December. Their project, Flow, aimed to reduce water usage by taking water used in baths, showers and sinks and instead using it for toilet flushing.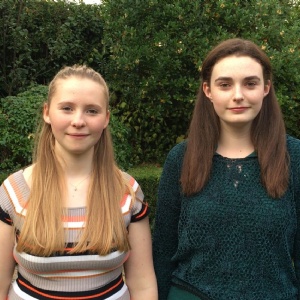 Their project was recognised in the National Science and Engineering Competition, the Future Water Dragons and Tomorrow's Water Competition, and they again represented the UK at the Stockholm Junior Water Prize.
Six students in the 6th Form won an award this year for a system to manage water at refugee camps. Aidan, Georgina, Robert, Jenny, Ravin and D'Arcy worked with ARM on an Engineering Education Scheme, developing a prototype at the Cambridge University Engineering Department. They went to the Regional Big Bang Fair at Anglia Ruskin University in Chelmsford last week where they won best CREST gold project for their system.
A Year 9 team who also attended the event won best engineering project for their plastic cup sorting device, and both teams have been invited to compete in the national finals in March next year. These are all world-changing inventions and show what great things our students are capable of developing.
Let's not forget our digital innovation either - the Foundation reached the shortlist of the TES Awards in Digital Innovation/Ed Tech School of the Year earlier in 2017. Reaching this shortlist ahead of hundreds of others is testament to our aim of preparing young people for life in an ever-changing global and digital world.
Pupils and students using their iPads as virtual satchels has meant our teaching staff have been able to unlock new ways to teach - and share this approach to learning with others through our iTunes U courses and iBooks.
future changemakers
Barnardo's Day was a huge success and saw the Senior School overrun with fancy dress. From Harry Potter taking part in apple bobbing to hippies singing kumbaya, it was a day full of fun, games and most importantly fundraising. This is a Stephen Perse Foundation tradition dating back to 1947 and I am very proud that this can continue, so far raising more than £65,000 over the years and helping to change the lives of children around the UK.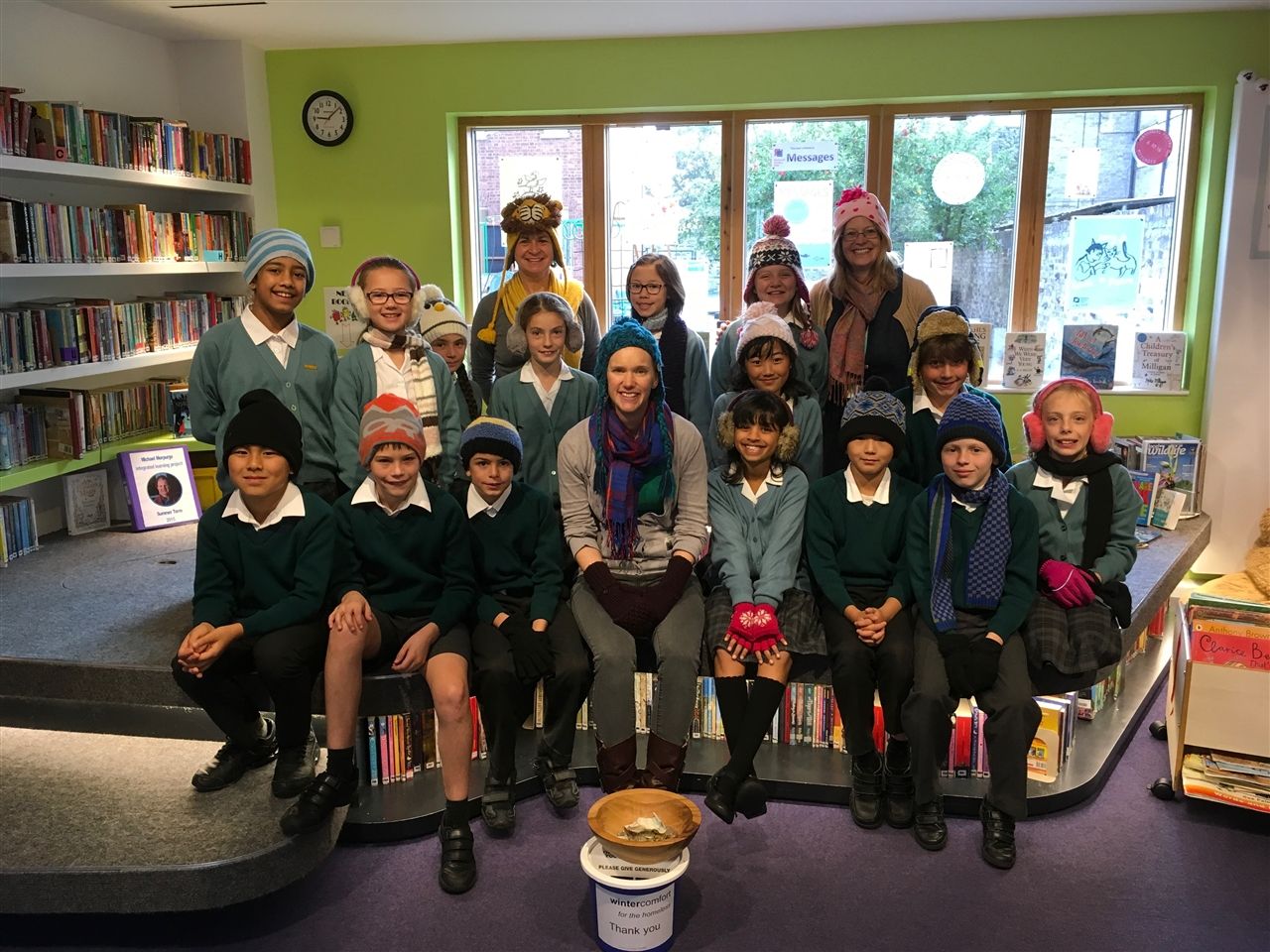 There have been many other fundraising efforts over the year, from going orange for MAGPAS at the Senior School to the Malim Charity Day at Dame B's and the Wear Woollies for Wintercomfort day at the Junior School. Many of these charity days are instigated by the pupils and students themselves and show the social responsibility values instilled in them.
We must also look back to our Dame Bradbury's pupils who, back in March, got toad in the hole put back on their lunch menu after giving a 50 signature petition to our head chef, Jason. The Year 5 and 6 pupils took just a few hours to collect their signatures and were enjoying their toad in the hole lunch again within the week!
On a different note, but definitely a vital way to make changes, both the Junior School and Senior School held their own mock elections on the date of the General Election last month. The Junior School's parties were renamed to the Square, Circle, Triangle, Rectangle and Pentagon parties (Labour, Conservatives, UKIP, Liberal Democrats and Greens respectively), whilst Senior School students volunteered to represent some of the parties. Pupils and students from both schools had manifestos and did presentations to persuade people to vote for their party, with voting taking place over lunch breaks.
It was great to see (mock) democracy in action - and you may be interested to know it was the Greens that came out on top in the Junior School, and the Liberal Democrats at the Senior School.
future thinkers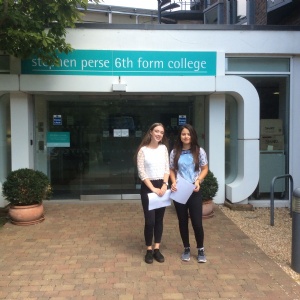 Every day is filled with thinking at the Stephen Perse Foundation - and this thinking has already seen some brilliant results for students and the Foundation. As you will be aware, the hard work and great results of our students saw us top the Sunday Times Parent Power list in East Anglia. This ranking was achieved back in November after 86.1% of our students achieved A* and A grades in their GCSEs and 97.6% of A Level students achieved A* to B grades (including the conversion of IB grades).
I, and all of the staff at the Foundation, are extremely proud of our students and the foundations they are laying for their futures. The good news continues for our current IB and A Level students - our 6th Form cohort are holding almost 300 offers for university, studying courses ranging from Philosophy to Mathematical Computation and Scandinavian Studies to International Relations and dozens more. 25% of our students also hold offers for Cambridge and Oxford and two students are looking set to go further afield to Italy and the USA.
Congratulations again to our IB students who have now accepted their offers after results day yesterday and I wish our A Level students the best of luck for results day next month and look forward to hearing about where they will be going on to continue their education.
And finally ...
Thanks once again to all the staff across the Stephen Perse Foundation for their hard work over this academic year. We say goodbye to a few faces from the teaching staff at the end of this term: Susan Roberts, Deputy Head of Junior School, Matthew Taylor, Mathematics teacher, Jennifer Warnes, Year 3 teacher, Paul Bushen, Physics teacher, Marcelle Dobson, Head of Year 3, Aurora Delgado Flores, Spanish teacher, Merf Hughes, PE teacher, Jane Williams, Year 2 teacher, Katy Forshaw, Kindergarten teacher, and Will Mullen, Physics teacher.
Thanks must also go to you, the parents, who support our schools in all of our endeavours. I hope you all enjoy your summer and come back refreshed and ready for a new academic year in September.
Tricia Kelleher
Principal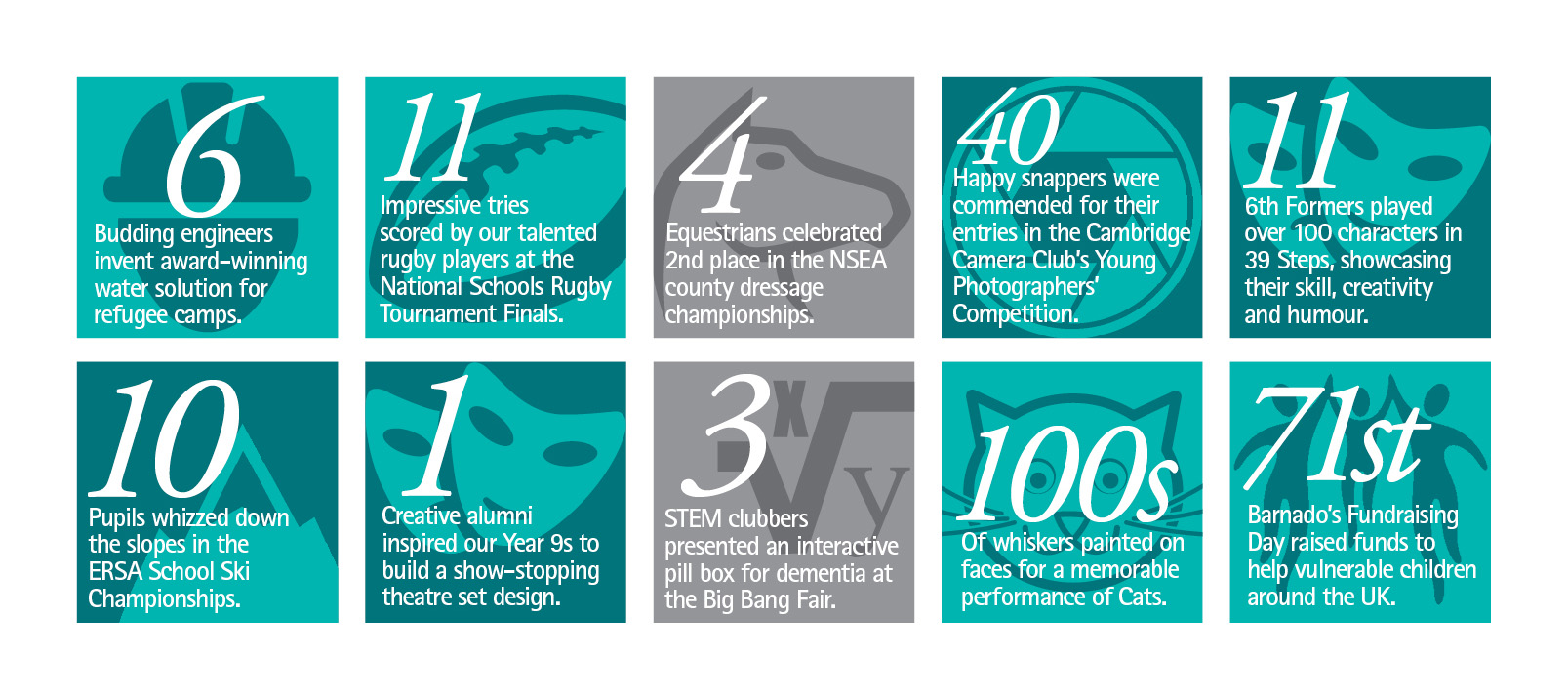 News highlights