Dear Parents and Carers
Over the summer break we have once again had the opportunity to hit the refresh button on our curriculum, our facilities and our organisation. This annual refresh and review ensures that we take time to consider how our provision is meeting the needs of each of our pupils; ensuring that they continue to love learning and are developing as happy, confident, empathetic young people.
Our focus this year is very much on preparing our pupils for their future and enabling them to be in a position to make choices. Their time at Dame B's is just one step on their way to discovering whether they will be an innovator, a change-maker, a creator, a thinker or a leader.
I am really looking forward to our integrated learning week which is fast approaching, entitled 'Discover'. The activities and experiences carefully planned for every year group will be certain to be a springboard for discovering their personal inspirations.
Open Morning will also be fast upon us; please take this opportunity to come into school, to take a tour without the pressures of the working week and see your children throw themselves into a range of creative and fun activities.
Best wishes,
Tracy Handford
STEAM week - Discover (9-13 Oct)
Excitement is beginning to build as we approach the 9 October and the start of our STEAM week 'Discover'.
The science room is slowly filling with all kinds of junk as we prepare to offer pupils an alternative week of learning. Notable highlights include:
1 o'clock talks with parent speakers
The Cambridge Science Centre
The Sanger Institute
The Happy Puzzle Company
House challenge day
The week closes on 13 October with an open air viewing of E.T. which is open to all. Please sign up to this if you wish to come along.
European Day of Languages
The European Day of Languages is held on 26 September every year. It is organised jointly by the Council of Europe and the European Union to celebrate linguistic diversity in Europe and to promote language learning.
This year at Dame B's we considered the importance of learning another language, not only because of the opportunities for travel, making friends and understanding others ...
Sports Roundup
The sports teams have been busy during the first few weeks of the term competing in both rugby and football.
We have also elected a new Sports Crew ...
Early Years update
A round up of activities from the busy first few weeks of term for our Early Years pupils ...
Yrs 1 & 2 visit Saffron Walden Museum
Years 1 and 2 enjoyed and interesting trip to Saffron Walden Museum. Along the way we followed our map and added features and road names as we went ...
Year 3 explore Tropical Treasures
Year 3 visited Cambridge Botanic Gardens to kick start our learning on 'Tropical Treasures.' Where better to experience humidity and see the rainforest plants for ourselves?
Year 4 River Granta Trip
What a difference a fortnight makes! Having seen off the storm Aileen, whose appearance halted our planned trip on the 13th, once again we packed up and readied ourselves for our field study at (and in ) The River Granta, Hildersham ...
LAMDA and ABRSM success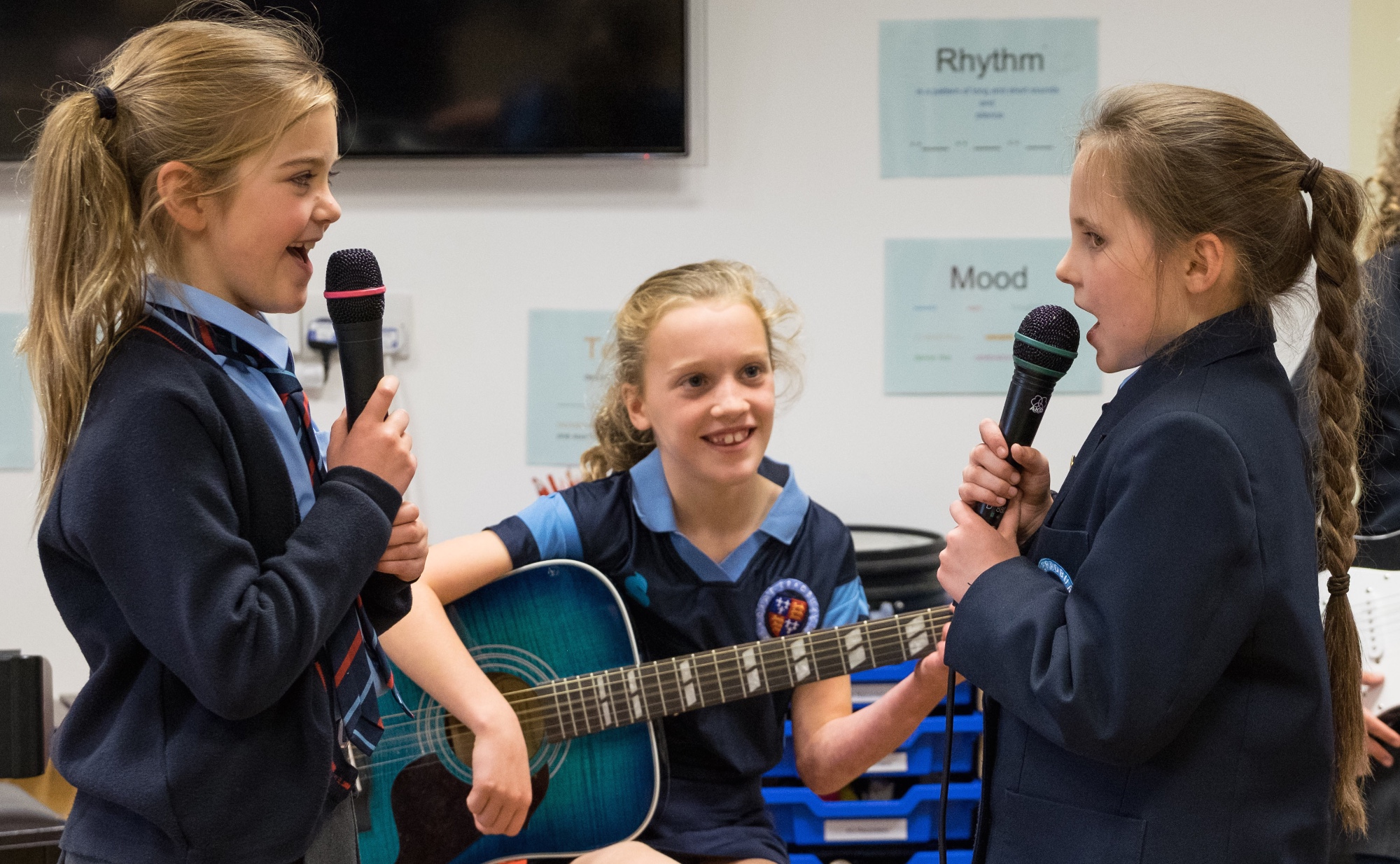 In the Summer term 54 pupils took ABRSM music exams, Rock School guitar exams and recorder Music Medals with 100% pass rate.
The instruments played were varied and included; recorder, flute, clarinet, saxophone, oboe, bassoon, piano, cello, violin and trombone.
Over 50 students from Years 2 - 6 Speech and Drama and Musical Theatre clubs took LAMDA exams in May. The students worked hard to learn poems, monologues, duologues, scenes and songs to present to an examiner and received fantastic results from passes through to distinctions.
Phonics for parents
On Friday 22 September, Miss White and Ms Brownbridge held a phonics information session for parents of children in Years 1 and 2. The session focused on explaining the key elements of the Read Write Inc phonics programme in Years 1 and 2 and the Year 2 Language and Literacy and Spelling Programmes.
Parents watched teaching demonstrations and were able to look at the resources their children are using. Parents were also given information about how best to support their child's reading and writing at home.
If you would likes any of the handouts from the session, please ask Miss White in 1W.
Upcoming events
For all upcoming events, please visit our calendar.
Open Morning
14 October 2017