Published on 05/02/18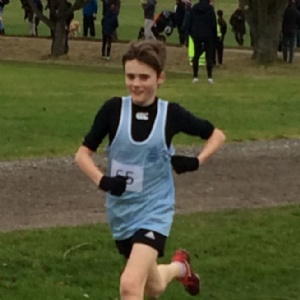 Issac raced through to win the minor boys catagory at the Anglian Schools Cross Country event.
The success has continued for Issac who not only won the Anglian Schools event, but also placed 3rd in thre South of England under 13 XC Championships the previous week.
Year 11 Francesca also competed in the inter Girls age group and came in 42nd, and following this excellent performance has been selected as a reserve for the English Schools Cross Country Championships in Leeds.
This also continues a successful Cross Country season for the Foundation in which four runners qualifyed for the County Championships back in November. Read the full report of here.
Congratulations to Issac for his accomplishments this season.