Published on 15/02/18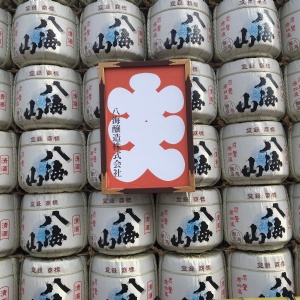 Japanese exchange (Day 4) commentary by Hanna P.
Today we visited Ginza, Asakusa and Tokyo sky tree.
In Ginza we learnt about the classical Japanese dance/drama called "kabuki", and went to a "tenugui" (Japanese towel) shop. Then we learnt more about "washi" (Japanese paper) and had an opportunity to buy it.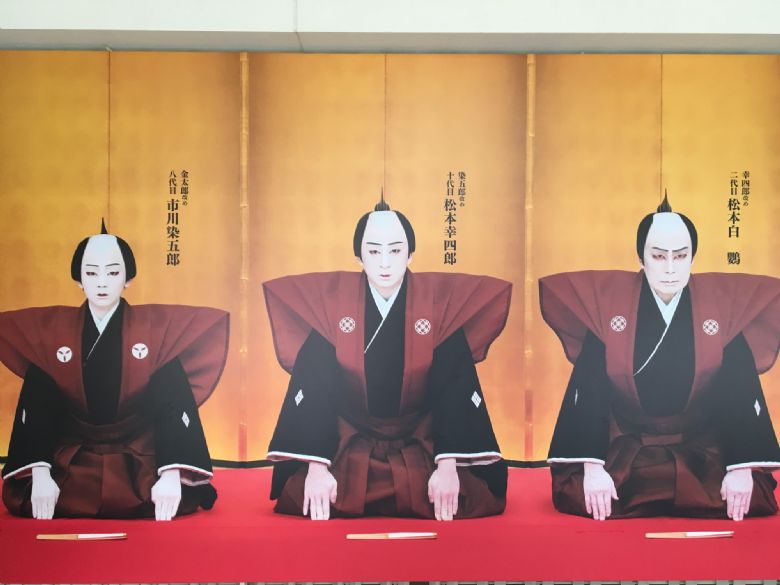 Next, we went to a lovely chopstick store and each selected a pair we liked, to be engraved with our name.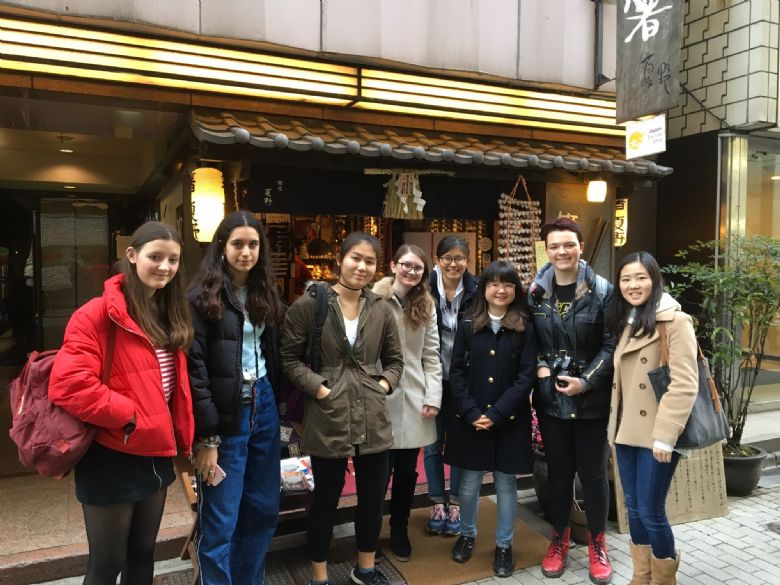 We had lunch at Akemono a place famous for the quality of the rice they sell. We had a lovely sophisticated lunch.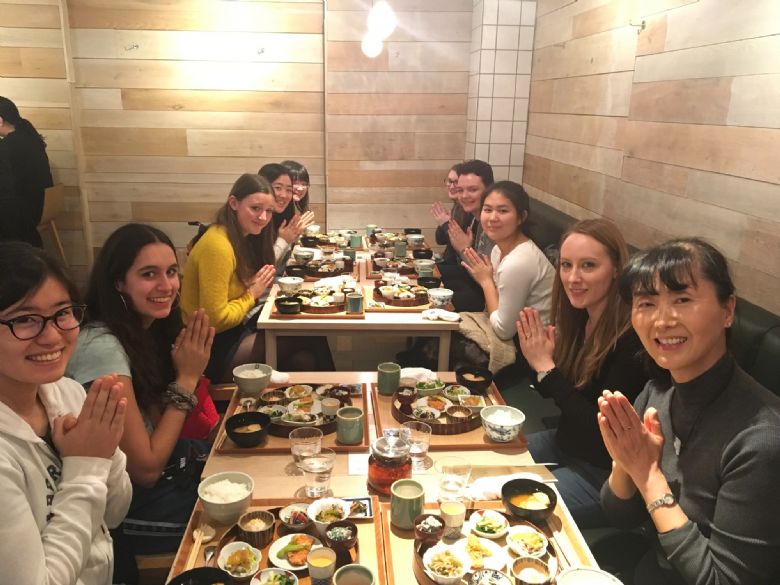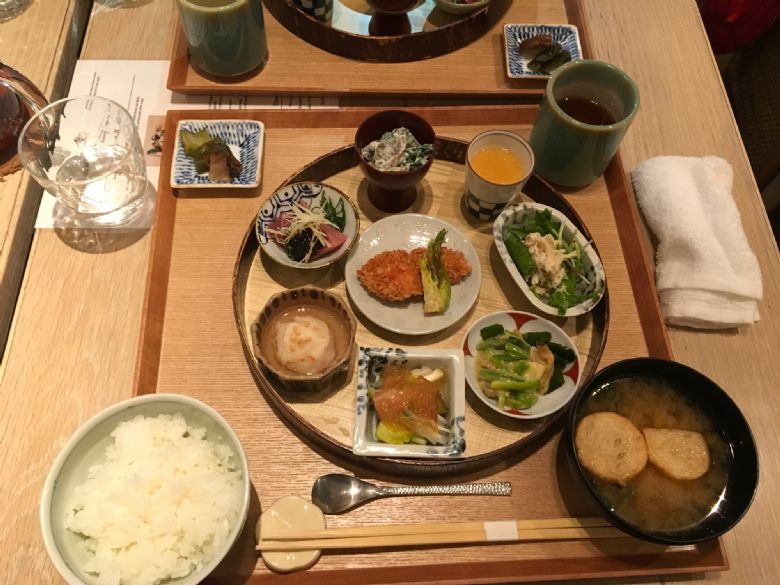 We went to the top of a shopping centre to discover a very peaceful roof garden with sakura trees.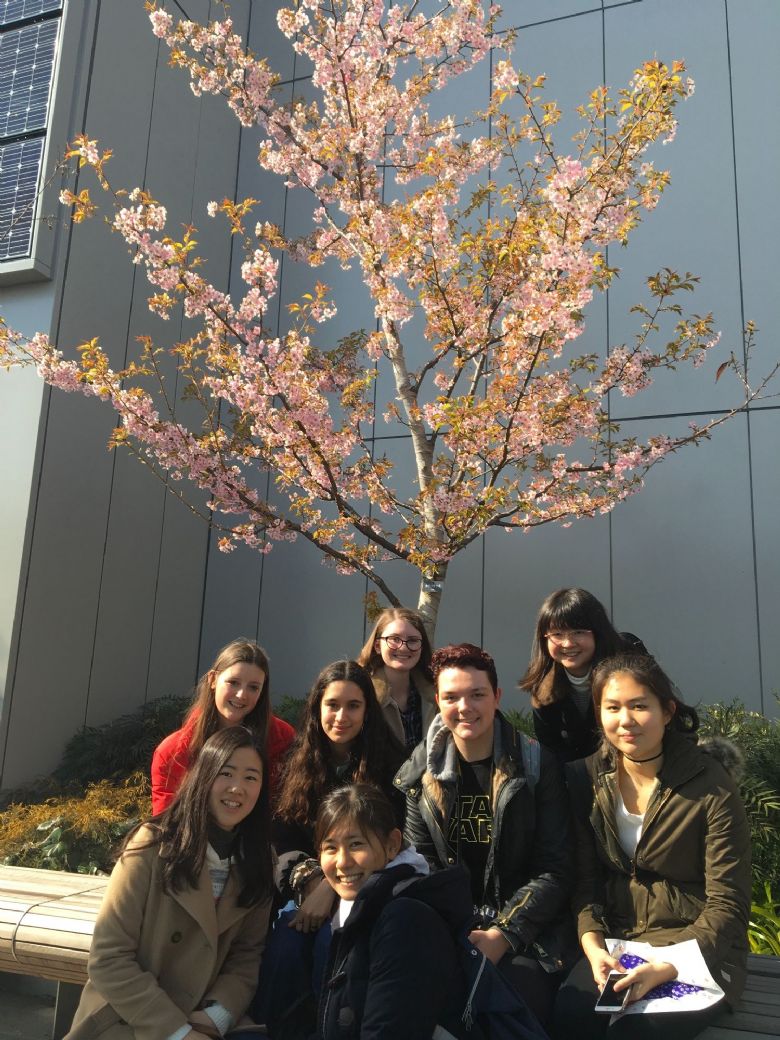 We went to the basement of a shopping mall to have our dessert. We had matcha ice cream from Kyoto, which was very delicious and then looked around a Japanese incense shop.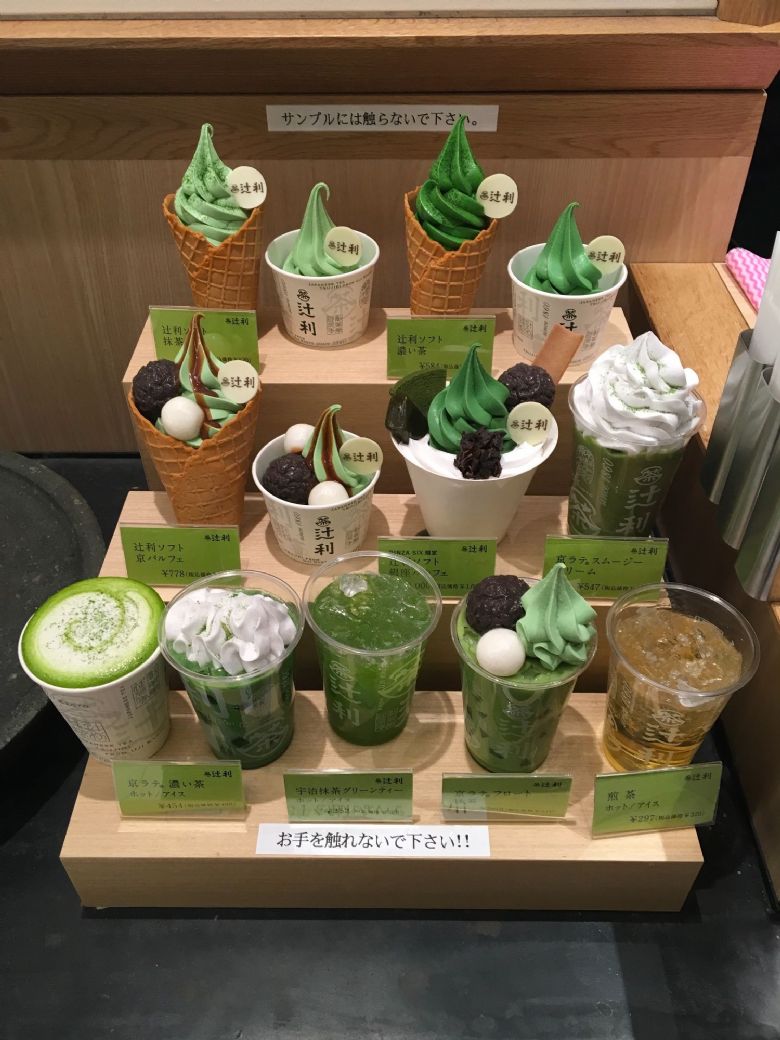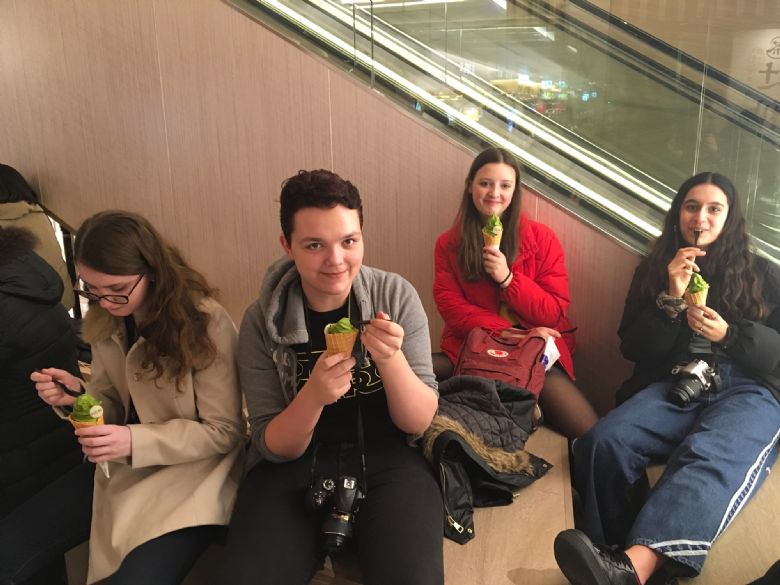 We went to Asakusa and they had lots of nice little shops selling kimonos, street food, souvenirs and Japanese biscuits. A the end of the street we could see the Famous buddhist temple of Asakusa.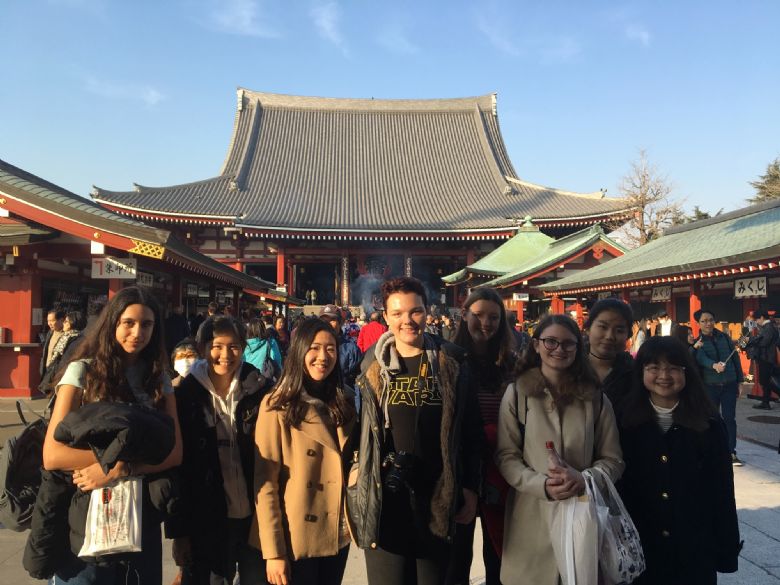 We ate another Japanese snack before heading to the Tokyo Sky tree. It was a pancake filled with white bean paste. It was very delicious !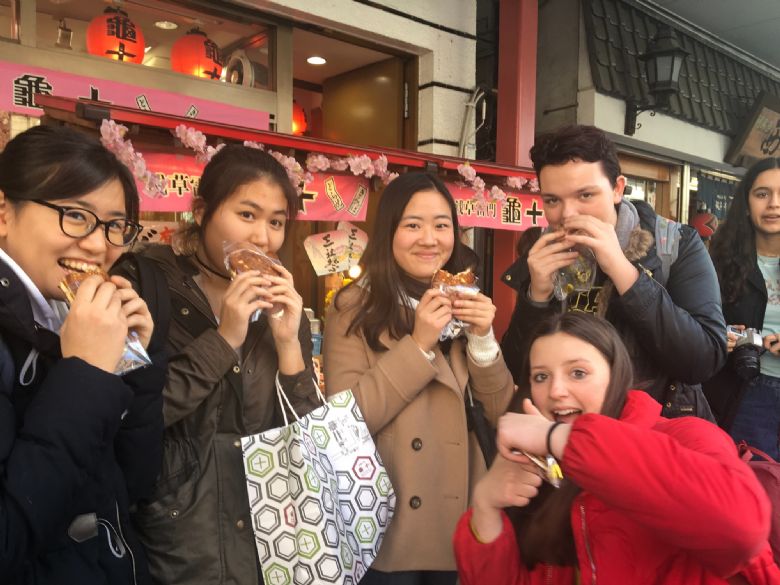 After that, we walked to the Tokyo Sky Tree and discover the "giant golden poop" designed by the French designer Philippe Starck.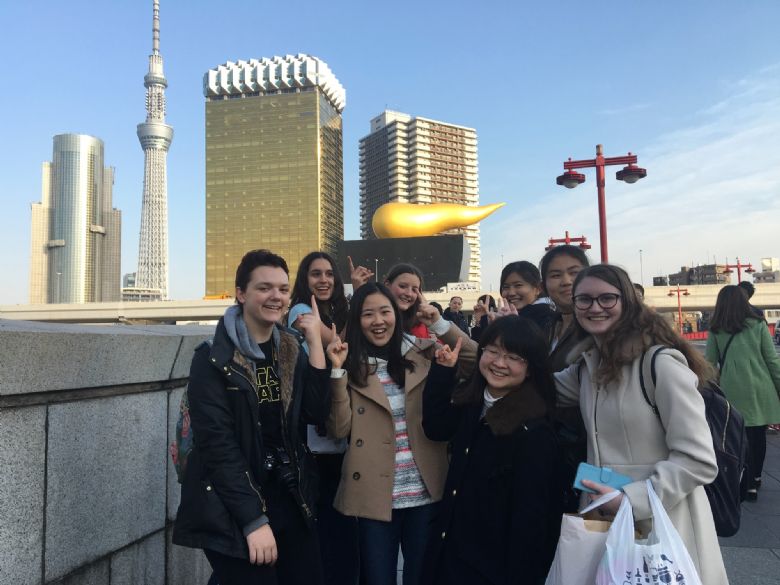 We went onto the top floor of the Tokyo Sky Tree. We had a stunning view of the whole city. When we took the second lift to reach the top, in the elevator they had posters of anime and play anime music, which was not something we expected.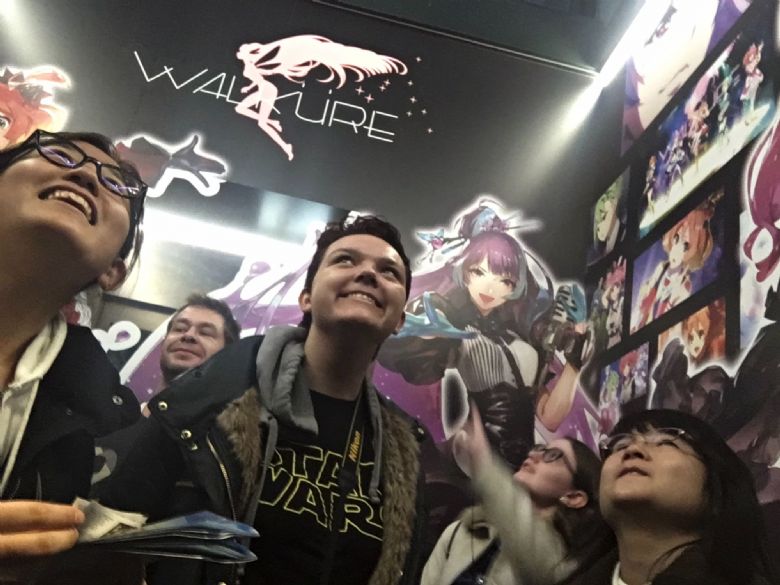 After the stunning view, we went down and went back to my host family by metro. We learnt a lot about Japanese culture today and it was an amazing day!
Hanna P.