Published on 11/11/19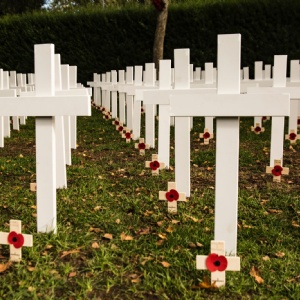 Those who fought in the war,
Those who risked their lives for our way of life,
Those who deserved more,
Those who gave their today for our tomorrow,
Those who suffered much and rest among many,
Those who were brave yet must have been scared,
Those for whom so many tears were shed.
The sadness on both sides, the waste and horror,
The sunset glinting on the cold stone of the graves,
like sparks in a fire,
Put out too early.
Let the delicate wildflowers, their red faces to the sun, like newborns, grow around those graves,
A new hope for a peaceful age.
Those who rest there,
We will remember them.