Published on 21/03/17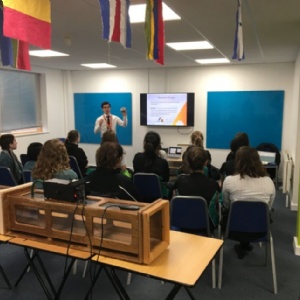 Students in Year 8 were treated to an aerodynamics experience using a wind tunnel from Marshalls in an initiative called Launch Pad.
Liam Foley, an engineer from the company, gave a talk to students about the principles of aerodynamics and showed them how to use a wind tunnel to test different shapes for their efficiency when moving in air.
Students were able to take part in the experience thanks to the Launch pad initiative, designed to encourage young students into STEM careers.
Roger Bett, Curriculum Leader of Design Engineering, said: "It is wonderful to see such a strong interest in engineering from our female students."