From Dream to Screen: Careers in Television Drama. Senior School Hall 7.30-9.00pm, Thursday 16 October 2014.
Over 230 people joined us for this exciting event to start off the academic year. The evening started with an opportunity to meet speaker Heidi Thomas and her husband and actor, Stephen McGann, in the Cabinet of Curiosities. Heidi is one of the UK's top screenwriters and a leading executive producer. Her international career in stage, film and television drama spans 25 years, and her productions include Soldier Soldier, Cranford, Lilies, Madame Bovary, Ballet Shoes, I Capture The Castle, and Upstairs Downstairs. Heidi then spoke about:
Insights into the world of screenwriting and the television drama industry
How TV drama works as both an art form and a career
Behind the scenes images and stories from 'Call the Midwife'
Advice on working and getting into the industry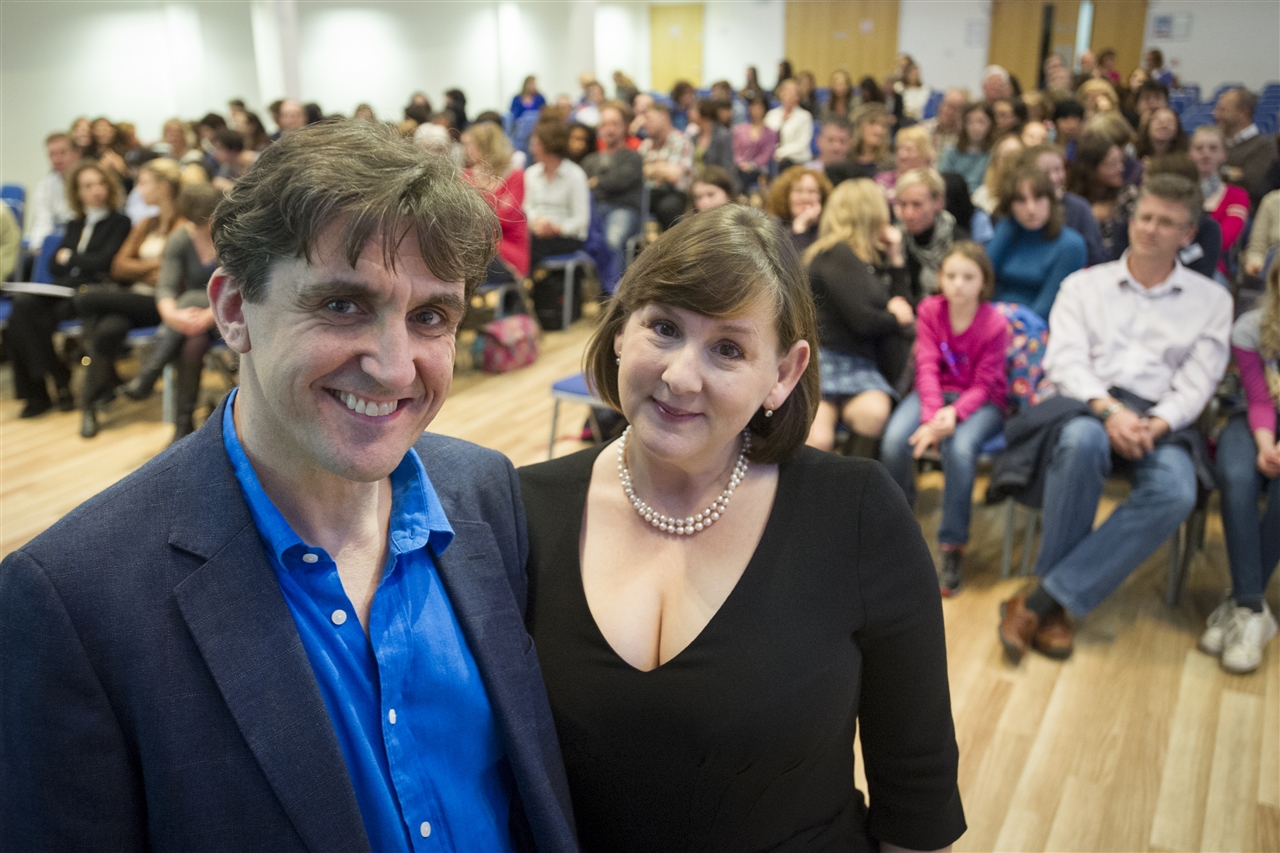 Her hit BBC show Call the Midwife regularly attracts 10.5 million viewers, and is seen in 197 countries worldwide, and demonstrated to the audience the success for the BBC and the television industry in this country. Heidi's work has been acknowledged and awarded by BAFTA, the Emmys, the Writer's Guild of Great Britain, The Broadcasting Press Guild and the Royal Television Society.
Heidi is passionate about television drama both as an art form and as a career, and she used behind the scenes images and stories from Call the Midwife to give a insight into this most exciting of industries. In addition to a brilliant one-hour presentation, students were lucky enough to ask numerous questions in the most successful Q&A in the Inspire Me series!
Photos from the event can be seen on our Flickr feed.
"Thank you for this evening's 'Inspire me event'- a fantastic evening. Heidi Thomas was an inspirational speaker who engaged perfectly with the audience. Her stories were beautifully told and really kept us all gripped. It was a great talk and fitted the title of 'Inspire me' perfectly!" (Year 9 Parent).