In wet and windy weather conditions that our adventurous guest speakers wouldn't bat an eye at, we heard stories and journeys of very different adventurous paths, and how our speakers turned their adventurous passions into careers, with successful fundraising for several charities. The start of the event gave guests the opportunity to have iPad tours of our new library and Cabinet of Curiosities.
Fred Branson - Amantani. Fred started a charity from scratch at the age of 20, to tackle poverty and disadvantage for young women in Peru. His powerful animation and film clips showed their success - building three boarding houses for girls to enable them to complete their education, and therefore improve their life chances and opportunities. We are delighted that our L6 are already planning a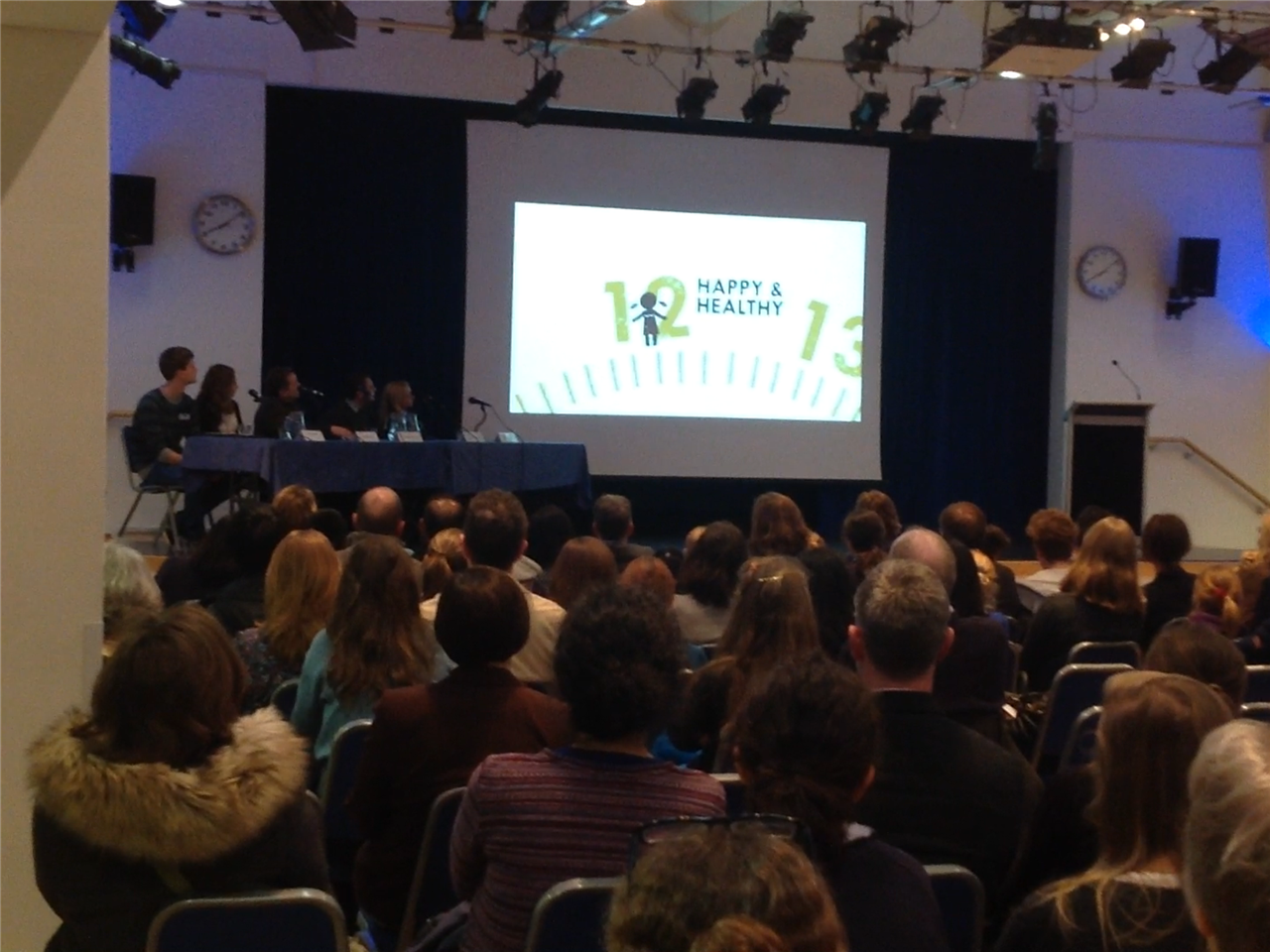 sponsored walk up Mount Snowden in support of his charity.
Anna and Max from our 6th form. Their trip to Kenya started them off on their own journey of exploration, helping to rebuild a school in Mogotio, and install a much-needed water tank- they went on their trip with our partner The Exploration Society, who works with the school delivering a number of adventurous trips and training courses.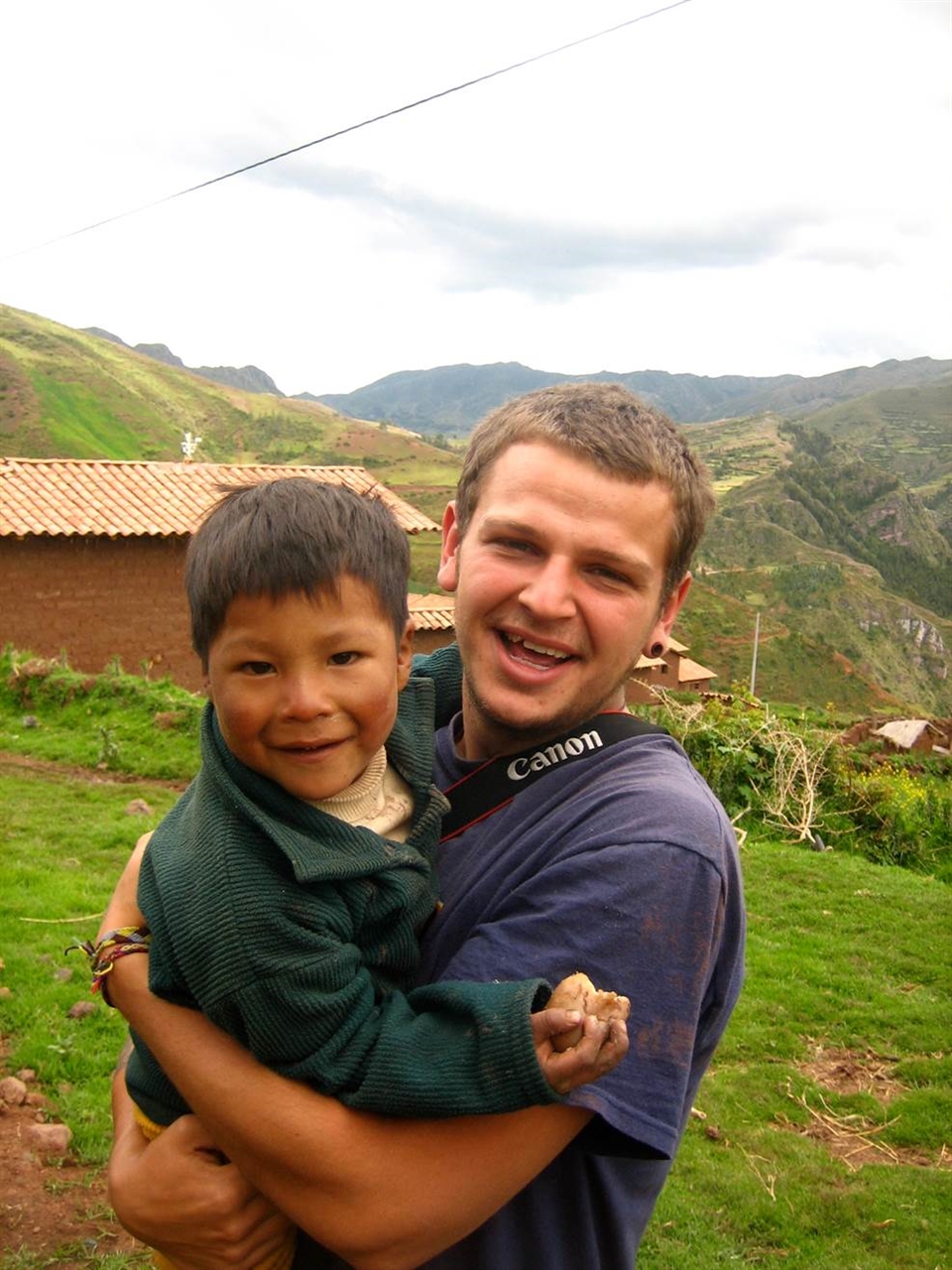 Roz Savage. Rowing across three oceans solo is not something to be taken lightly - Roz talked about the passion, determination and humour needed to complete the 5 million oarstrokes she took on her adventures - much helped by the invention of audio-books! Seeing almost every piece of technical equipment fail, did not stop Roz in any way from rowing her way into the record books and meet her aim of raising both profile and funds for environmental sustainability awareness, for which she has received an MBE. Having changed her career from working in the city, Roz wanted to show that your goals earlier on in life can change, and that her new way of life has totally changed her outlook on what she wants to achieve.
Sasha Borodin – South Georgia Heritage Trust. Exploring the South Pole - in a team that including explorer David Hempleman-Adams and Matthew Pinsent, the team raised £1.65m for charities including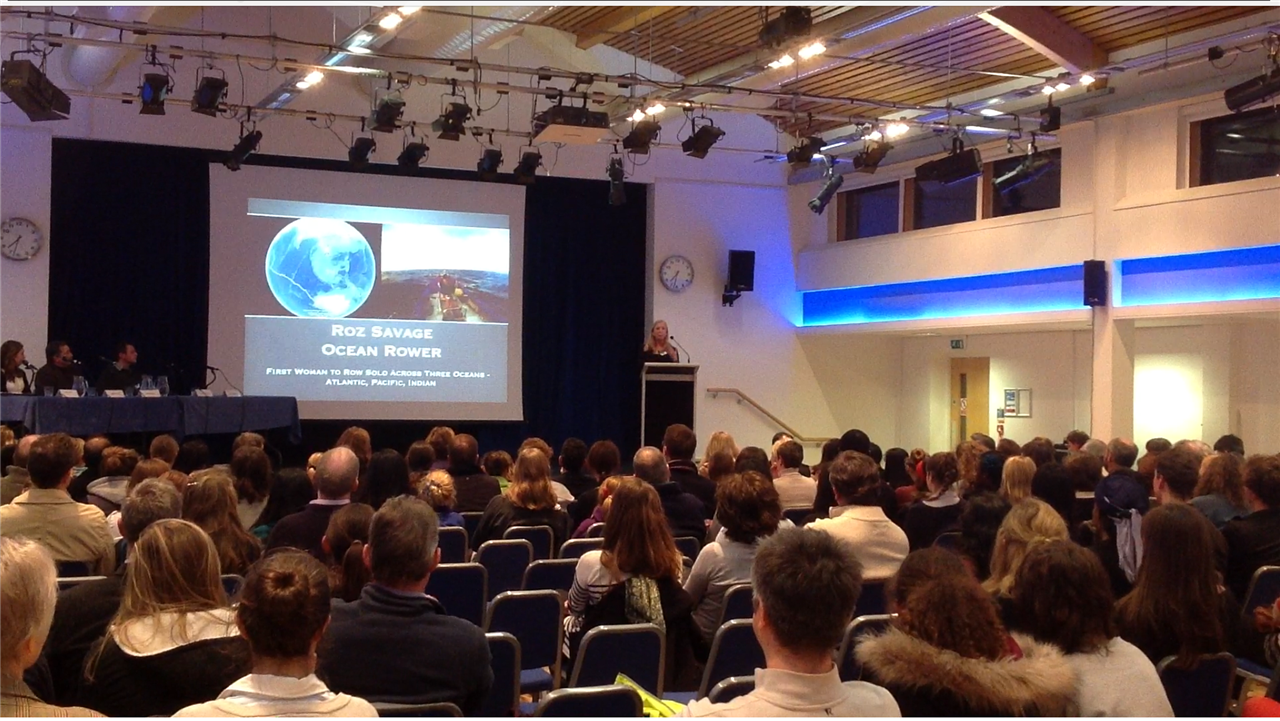 Walking with the Wounded and the South Georgia Heritage Trust. The small island of South Georgia faces huge ecological challenges with a rat population that is threatening the indigenous wildlife, and Sasha talked about the impact their project is having. We were delighted to see a photo of an SPF mascot teddy at the South Pole!