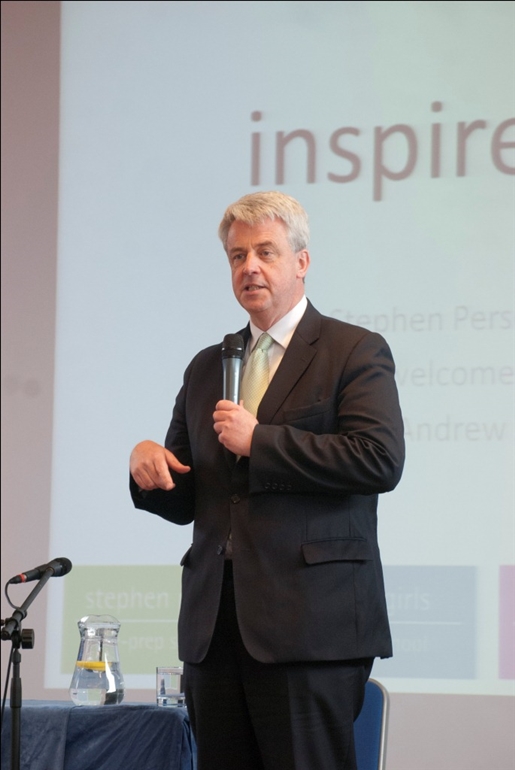 On Friday 27 April we were delighted to welcome the Rt Hon Andrew Lansley, MP for South Cambridgeshire, to the Stephen Perse Foundation to talk with students about his role as both an MP and the Secretary of State for Health.
Mr Lansley engaged students with an account of how he came to be in politics and moved through the ranks of the Conservative Party to become Secretary of State for Health, before fielding questions from the Foundation's students. The students, who were from years 9 through to the sixth form, quizzed Mr Lansley on a wide range of topics, including the value of pursuing a career in politics and the importance of consulting professionals when passing a bill.
Mr Lansley also faced a series of questions around crucial changes to the health service, including issues of funding, the provision of training for medical professionals taking on the leadership challenge ahead and the impact that location has on health provision.
Speaking after the event, Mr Lansley said, "It was very encouraging to hear how interested the students were in the issues surrounding the health service. It struck me that many of them were thinking about how, as future doctors and nurses themselves, they will be impacted by this in the future.
"I was particularly impressed with the confidence with which the students posed their questions, and the fantastic awareness that they demonstrated about the issues facing today's government. I hope it was a real opportunity for the students to hear from me about how we are making progress in the area of health, and also in government as a whole.