Art scholarships are awarded to shortlisted applicants based on the submission of a portfolio and an interview. Art scholarships are available to both external applicants and to pupils progressing from Year 8 in the Senior School.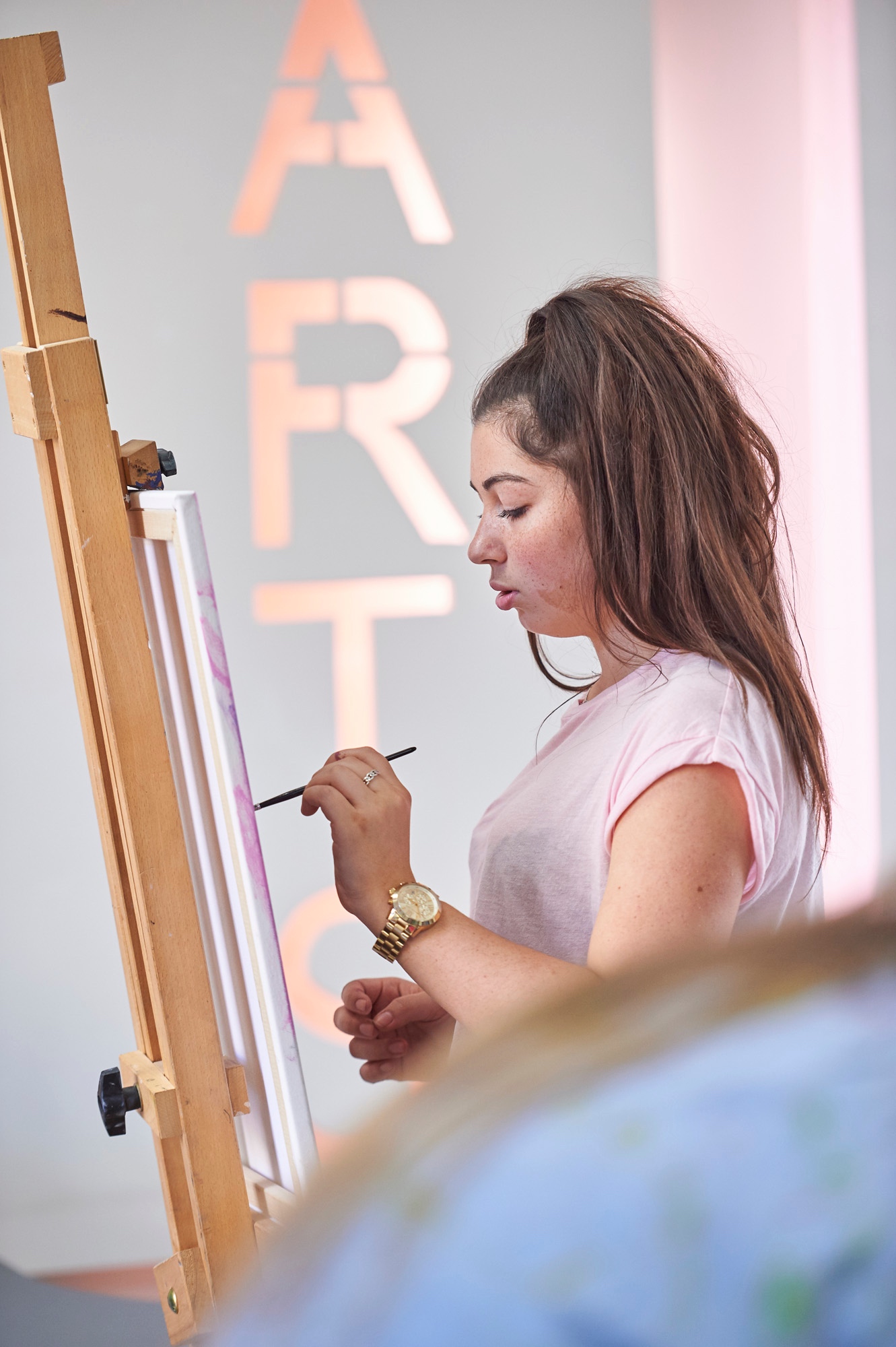 Scholars will be able to attend the after-school open studios to benefit from being introduced to new skills and techniques, including new GCSE level processes. They will be invited on trips alongside GCSE and 6th Form art students, and also be eligible to take part in regular competitions as and when they occur such as the Saatchi schools prize, and local art awards.
Application
To apply, internal applicants should complete the scholarship application form by logging into the admissions portal, and complete the relevant scholarship application form in the checklist. External applicants when registering via our online admissions portal will be given the opportunity to choose to apply for a scholarship - the scholarship form will then be made available in the checklist items.
To be shortlisted for interview, applicants will be asked to submit work via an e-portfolio. Further information regarding the types of work required, dates and deadlines for submission is detailed on the scholarship application form.
Applicants will be informed if they have been shortlisted for interview with the Curriculum Leader of Visual Arts. In addition to this, shortlisted applicants will be asked to complete an additional task for the interview as described in the scholarship application form.
Interview
During an interview, the shortlisted applicants will have the opportunity to discuss their portfolio of work and their current artistic activities, and be expected to talk about how they would benefit from an art scholarship. Interviews will take place at the Visual Arts Centre.
Shortlisted applicants can deliver portfolios to the admissions office (Senior School site) in advance of the interview for storage purposes but these will not be reviewed in advance of the interview. Applicants who wish to deliver their portfolio in advance should attach a copy of their scholarship application form to their portfolio.
The role of Art scholars
Art scholarship holders are expected to contribute to the artistic life of the Senior School and the Visual Arts Centre. They should be willing to help with the organisation and running of Art exhibitions and activities as appropriate. There will be an exhibition of KS3 student work in the Senior School in the summer term which the Year 9 scholars will organise, curate and create work for along with their peers.