Dear parents and guardians,
This school year came to a fitting climax with our inaugural Festival of Learning.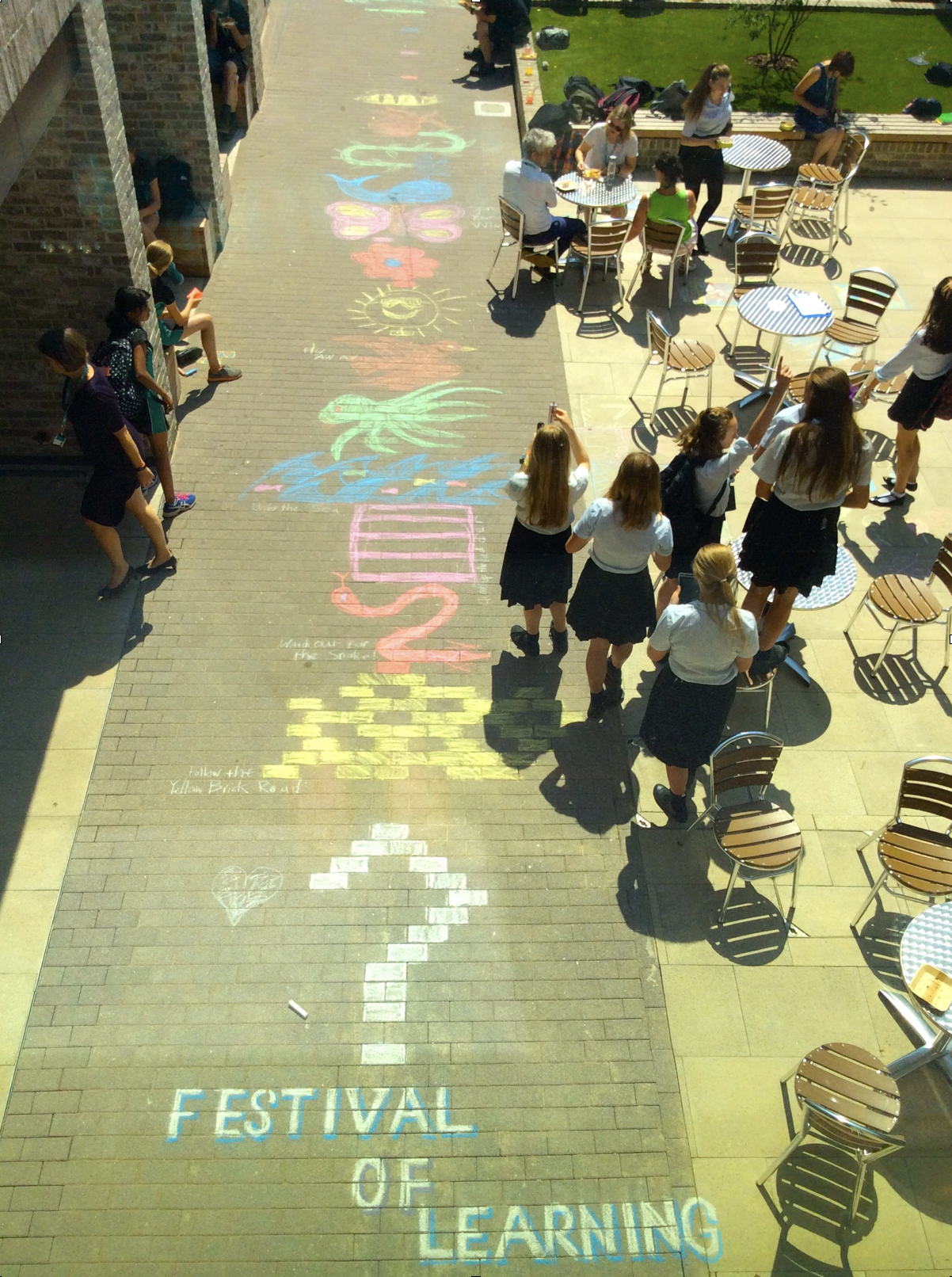 Pupils of all ages got involved in activities that simply wouldn't have been possible for us before the completion of our award-winning new building.
From football shoot-outs on our rooftop pitch to fencing and live drawing in our sports hall, to parents scribbling on walls in our new connected classrooms - the Festival of Learning was truly a joyful celebration of learning.
Hear more about the Festival of Learning from me and architect Robin Dryer through our short video, or look back on the action from the day as captured by staff on Twitter #learningfest.
Looking back on this year, I'm proud to note how far we have come as a family of schools, celebrating our strong Cambridge history and building an education fit for the future.
We are committed to preparing Stephen Perse students for tomorrow's world, empowering our young learners to shape the world they want to live in:
You have not allowed cookies and this content may contain cookies.
If you would like to view this content please
I also am grateful for the time and care that so many of you took in responding to our recent Parent Survey.
I am delighted that teaching and learning were overwhelmingly seen as the things we do best. I have also listened to the constructive feedback and particular areas, like parent communications, will now be a focus for us for the next school year. Your new Vice Principals for 3-11 and 11-18 will be working with their teams and your feedback in the coming school year.
I want to personally thank the students and their families who come to the end of their Stephen Perse journey this year for being a part of our community, and I wish you all the brightest of futures.
I also want to thank our staff leavers this term who have worked tirelessly to deliver this future-focused education - Abel Latorre Serna, Alexandra Furbank, Audrey Barton, Caroline Wren, Diane Jackson, George Lord, Juliet Powell, Kate Faircliffe, Matt Connor, Philip Chapman, Rachel Howe, Sandra Palmer and Sam Pluck.
As we look to the next academic year, I offer a warm welcome to all the new students starting at Stephen Perse Foundation schools and their families. It's an exciting time to be joining the Foundation and we are looking forward to seeing you all in September!
Wishing you all an enjoyable summer,
Tricia Kelleher, Principal