Our leaver destinations represent the best, most exciting opportunities the world has to offer.
Choosing a university may seem tricky – but we are here to help. We're small enough to get to know you properly during your time in the Sixth Form, so we can tailor advice and guidance specifically to you.
Our students achieve top results and go on to study at world-leading universities. Just as importantly, they are encouraged to pursue their dreams and follow the path that's right for them. Whether it's a place at a top university, a training scheme with Deloitte, or studying overseas - your future is your choice.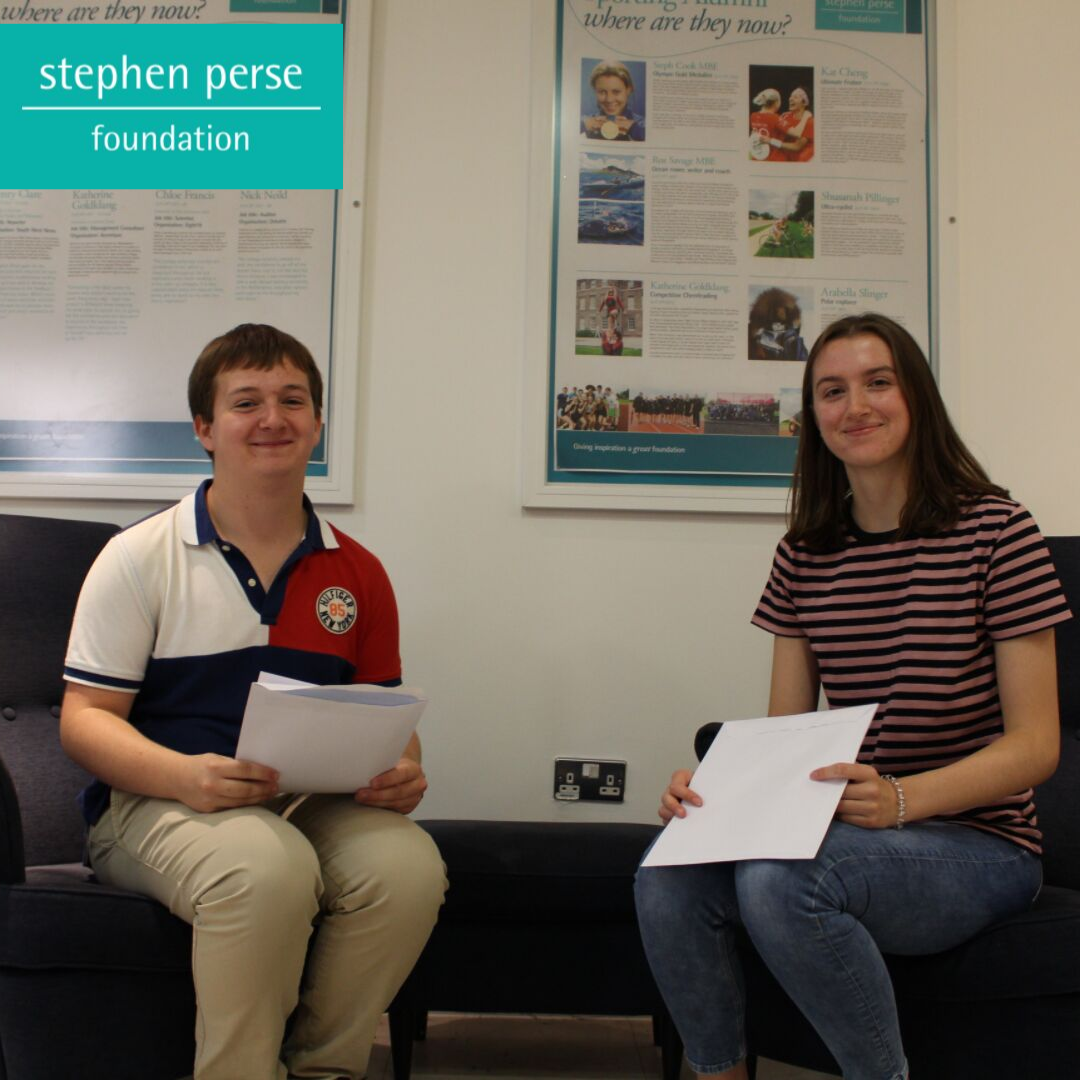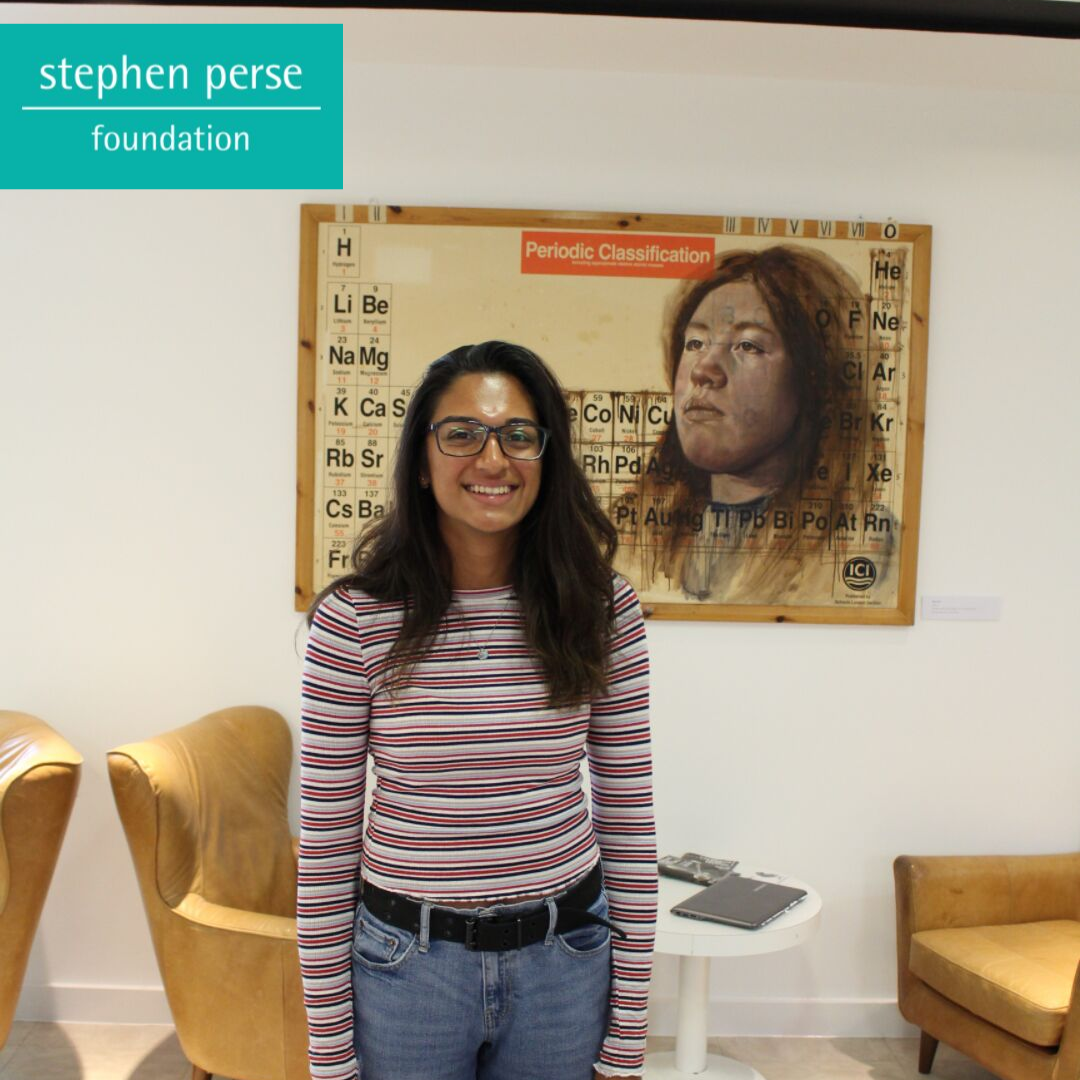 Leavers destinations 2020

Destination
Course
Anglia Ruskin
Paramedic Science
Bristol
Law
Bristol
English Literature
Bristol
Biology
Bristol
Russian Studies
Cambridge
Natural Sciences
Cambridge
Natural Sciences
Cardiff
Law
Durham
Economics
Durham
Combined Honours in Social Sciences
Durham
Natural Sciences
Durham
Combined Honours in Social Sciences
Durham
Combined Honours, Social Sciences
Durham
Modern Languages and Cultures
Durham
Geography
Durham
Geography
Durham (UBC Canada)
Law
Exeter
English and Film & Television Studies
Exeter
Liberal Arts with Study Abroad
Exeter
Psychology
Exeter
Geography
Exeter
Physics with Astrophysics
Exeter
Geography
Imperial College London
Molecular Bioengineering
King's College London
History
King's College London
Electronic Engineering
King's College London (University of
Hong Kong)
Biochemistry
Leeds
Environment and Business
Lublin, Poland (Plymouth UK)
Dentistry
Newcastle
Geography
Newcastle
Biochemistry
Oxford
Classics
Oxford
Engineering
Oxford
Classics
Oxford
Economics and Politics
Oxford
Geography
Oxford
Law
Oxford
German
Oxford Brookes
Sociology
Reading
Real Estate
Sheffield
Politics and Modern Languages & Cultures
St Georges Hospital London
Biomedical science
St Georges Hospital London
Paramedic Science
The University of Edinburgh
Art
Trinity College Dublin
Medicine
UBC Canada
Political Science
University College London
Spanish and Portuguese
University College London
Chemical Engineering
University College London
Psychology
University College London
Medicine
University of East Anglia (Norwich)
Medicine
University of East Anglia (Norwich)
Law
University of Surrey
Veterinary Medicine and Science
University of the Arts London
Virtual Reality
University of Uppsala
Pol Kand (Politics, Economics and Geography)
Warwick
Mathematics
Warwick
Law and Sociology
York
English
Leaver Destinations 2019

| | |
| --- | --- |
| Destination | Course |
| Bath | Economics |
| Birmingham | English |
| Cambridge | Maths |
| Cambridge | Natural Sciences |
| Charles University, Czech Republic | Medicine |
| Copenhagen University, Denmark | Biotechnology |
| Durham | Classics |
| Durham | International Relations |
| Durham | Law |
| Durham | Biological Science |
| Edinburgh | Mathematics |
| Exeter | Classics |
| Exeter | Liberal Arts |
| Goldsmiths | Fine Art |
| Imperial College London | Medicine |
| Kings College London | Music |
| Kings College London | Law |
| Leeds | Art Foundation |
| Leicester | Medical Biochemistry |
| Liverpool | Medicine |
| London School of Economics | Politics and Philosophy |
| London School of Economics | Economics |
| London School of Economics | Law |
| London School of Economics | Financial Mathematics |
| Manchester | Psychology |
| Newcastle | Medicine |
| Newcastle | Medicine |
| Nottingham | Microbiology |
| Nottingham | Veterinary Science |
| Oxford (New College) | History and Economics |
| Oxford (Magdalene) | English |
| Oxford (Magdalene) | Classics |
| Oxford (New College) | Classics |
| Oxford Brookes | Motor sport Engineering |
| Reading | Psychology |
| Sheffield | Engineering |
| Southampton | Medicine |
| University College London | Arts and Science |
| University College London | Mathematics |
| University College London | Biomedical Science |
| University College London | History of Art |
| University College London | Biotechnology |
| University College London | History |
| University of East Anglia | English and Drama |
| Duke University, USA | Biological Engineering |
| Warwick | Philosophy, Politics and Economics |
| Warwick | International Management |
| Warwick | History of Art |
| York | Philosophy, Politics and Economics |
LEAVER destinations 2018
Leaver destinations for the class of 2018 include:
| | |
| --- | --- |
| Biochemistry | Birmingham |
| Biological Sciences | Durham |
| Biological Sciences | Oxford |
| Biomedical Sciences | Queen Mary University of London |
| Chemistry | Edinburgh |
| Chemistry with a Year in Industry | York |
| Chemistry with Molecular Physics | Imperial College London |
| Chemistry with Year in Industry | Leicester |
| Chinese Studies | Manchester |
| Classics | Birmingham |
| Classics | Oxford |
| Computer Science | Swansea |
| Computer Science | York |
| Criminology | York |
| Criminology and Psychology | Lancaster |
| Economics | Cambridge |
| Economics | University College London |
| Economics | York |
| Economics and German | Cardiff |
| Electronic Engineering with Artificial Intelligence | Southampton |
| Engineering | Stanford (USA) |
| Engineering | University of Toronto (Canada) |
| Engineering (Foundation Year) | Coventry |
| Engineering (Mechanical) | University College London |
| Engineering Design with Study in Industry | Bristol |
| English Language and Literature | Oxford |
| English with Creative Writing | Nottingham |
| Environmental Geography | York St John |
| Film | Falmouth |
| Fine Art | Oxford |
| French and Economics | Warwick |
| Geology | Exeter |
| History | Cambridge |
| History | Oxford |
| History | Oxford |
| History of Art | York |
| History with Study Abroad | Exeter |
| International Business Management and Languages (Chinese) | Heriott-Watt |
| Japanese Studies with Russian | Sheffield |
| Law | Warwick |
| Liberal Arts and Sciences | University College Maastrict (Netherlands) |
| Management | London School of Economics |
| Management | Warwick |
| Management with International Buisness | Royal Holloway |
| Mathematics | Imperial College London |
| Mathematics and Statistical Science | University College London |
| Medicine and Surgery | Newcastle |
| Modern Languages | Nottingham |
| Modern Languages and Cultures (with Year Abroad) | Durham |
| Music College | Guildhall |
| Natural Sciences | Cambridge |
| Philosophy | Bristol |
| Philosophy and Greek | Edinburgh |
| Philosophy and Sociology | Exeter |
| Philosophy with Psychology | Warwick |
| Philosophy with Theology & Religious Studies | Aberdeen |
| Psychology | Bath |
| Psychology | Essex |
| Psychology and Philosophy | Nottingham |
| Russian and Persian | Oxford |
| Social Policy with Government | London School of Economics |
| Social Sciences | University College London |
| Veterinary Science | Bristol |
LEAVER destinations 2017
Some of our leaver destinations for 2017:
| | |
| --- | --- |
| Architecture | Cambridge |
| Arts and Sciences with Study Abroad | University College London |
| Arts and Sciences with Study Abroad | University College London |
| Arts and Sciences with Study Abroad | University College London |
| Asian and Middle Eastern Studies | Cambridge |
| Biomedical Science | Oxford Brookes |
| Biomedical Sciences | Edinburgh |
| Business Management | Newcastle |
| Chemistry | East Anglia (UEA) |
| Classics | Nottingham |
| Classics | Oxford |
| Computing Science | East Anglia (UEA) |
| Dental Hygiene and Therapy | Birmingham |
| Discrete Mathematics | Warwick |
| Economic History | London School of Ecomonics |
| Economics | Bocconi, Italy |
| Economics | King's College London |
| Economics and Finance | Bristol |
| Egyptology | Liverpool |
| Engineering | East Anglia (UEA) |
| Engineering with Foundation Year | Cardiff |
| English | Bristol |
| English | Cambridge |
| English Language and Literature | Oxford |
| English Language and Literature | Oxford |
| Geography | King's College London |
| Geography | King's College London |
| Geography | Oxford |
| German | Oxford |
| German | Oxford |
| German and Politics | Nottingham |
| History | Cambridge |
| History | Exeter |
| History | Oxford |
| History and International Relations | King's College London |
| History and Politics | Oxford |
| History of Art | Courtauld Institute of Art |
| International Business Management (Food and Agribusiness) | Royal Agricultural University |
| International Relations and Law | SOAS University of London |
| Italian and Politics | Edinburgh |
| Law | Durham |
| Law | Durham |
| Law | Durham |
| Law | East Anglia (UEA) |
| Law | York |
| Law (Bachelor of Laws) | London School of Ecomonics |
| Law with Criminology | Sussex |
| Law with French Law | Oxford |
| Liberal Arts | Davidson College, USA |
| Management | Nottingham |
| Mathematics and Finance (3 years or 4 year SW) | City University London |
| Mechanical and Electrical Engineering | Bristol |
| Medicine | East Anglia (UEA) |
| Medicine | Imperial College London |
| Medicine | Imperial College London |
| Medicine | Leeds |
| Medicine | St George's University London |
| Medicine - MBChB Standard entry (5 years) | Bristol |
| Midwifery | Nottingham |
| Midwifery Studies with Registration as a Midwife | King's College London |
| Mining Engineering | Exeter |
| Modern Languages and Cultures (with Year Abroad) | Durham |
| Music | Cambridge |
| Philosophy | Cambridge |
| Philosophy | Southampton |
| Philosophy, Politics and Economics | Warwick |
| Physics | Imperial College London |
| Physics | King's College London |
| Physics with Astrophysics | Leicester |
| Politics and International Relations and Quantitative Research | Kent |
| Psychology | Exeter |
| Psychology | York |
| Quantity Surveying | Reading |
| Scandinavian Studies and Classics | Edinburgh |
LEAVER destinations 2016

Some of our leaver destinations for 2016:
| | |
| --- | --- |
| Accountancy | Deloitte |
| Accounting and Finance | Newcastle |
| Actuarial Science | City University, London |
| Anthropology | Durham |
| Archaeology, Anthropolgy and Art History | University of East Anglia |
| Architecture | Bath |
| Art Foundation | Leeds |
| Biochemistry | Oxford, St Hugh's College |
| Biological Sciences | Imperial College, London |
| Biomedical Science | UCL |
| Biomedical Science | UCL |
| Biomedical Science with Management | Imperial College, London |
| Biomedical Science with Management | Imperial College, London |
| Biomedical Sciences | UCL |
| Chemistry | Nottingham |
| Economics | Leicester |
| Electrical and Electronic Engineering | Manchester |
| Engineering | Cambridge, St Catharine's College |
| English | Queen Mary's London |
| English Literature | Durham |
| English Literature and History | Durham |
| European Law | Warwick |
| French and Italian | Oxford, New College |
| French and Linguistics | Oxford, Lady Margaret Hall |
| Genetics | Nottingham |
| Geography | Leeds |
| Geography | Exeter |
| Geology | Durham |
| German and Hispanic Studies | Queen Mary's London |
| History | Leeds |
| History | Oxford, Lincoln College |
| History | Sheffield |
| History of Art | Edinburgh |
| History with Economics | Manchester |
| Human Social and Political Sciences | Cambridge, Newnham College |
| International Relations | King's College London KCL |
| Law | Cambridge, St John's College |
| Law | Durham |
| Mathematics | Warwick |
| Mechanical Engineering | Vienna Technical University, Austria |
| Mechanical Engineering | Vienna, Austria: Technical University |
| Medicine | KCL |
| Medicine | Edinburgh |
| Medicine | UCL |
| Medicine | UCL |
| Medicine | Cambridge, Sidney Sussex College |
| Medicine | Cardiff |
| Medicine | Imperial College, London |
| Medicine | Queen Mary University of London |
| Medicine | Hull York |
| Medicine | Cambridge, Murray Edwards College |
| Music | Durham |
| Natural Sciences | Durham |
| Nursing | Bangor |
| Philosophy and German | Oxford, Lincoln College |
| Physics | Oxford, Merton College |
| Psychological and Behavioural Sciences | Cambridge, Clare College |
| Psychology | Leeds |
| Psychology | Sheffield |
| Psychology | York |
| Psychology | University of East Anglia |
| Social Anthropology | London School of Economics LSE |
| Social Anthropology | Edinburgh |
| Social Science | Sciences Po, France |
| Social Sciences | Sciences Po, France |
| Sociology | Manchester |
| Spanish and English Literature | Edinburgh |
| Theology and Religious Studies | Cambridge, Christ's College |
| Viking and Old Norse Studies (4 years) | UCL |
LEAVER destinations 2015

Some of our leaver destinations for 2015:
| | |
| --- | --- |
| Aerospace Engineering | Leicester |
| American History | UEA |
| Ancient History | Durham |
| Anthropology | UCL |
| Architecture | Westminster |
| Arts and Sciences | UCL |
| Biochemistry | Bath |
| Biochemistry | UCL |
| Biological Science | Oxford - Pembroke |
| Biology | York |
| Chemistry | Warwick |
| Chemistry | Oxford - St Anne's |
| Chemistry | UCL |
| Computer Science | Cambridge - Jesus |
| Dentistry | KCL |
| Dentistry | KCL |
| Dentistry | Liverpool |
| Economics | UCL |
| Economics | Warwick |
| Economics and Politics | Warwick |
| English | Warwick |
| English | Warwick |
| English and History | Exeter |
| French and Latin | St Andrew's |
| Geography | Cambridge - St Catharine's |
| Graphic Design | Kingston |
| History | Cambridge - Jesus |
| History | Warwick |
| History | Exeter |
| History | Warwick |
| History and Journalism | Stirling |
| History of Art | Oxford - St John's |
| History of Art | Courtauld Institute |
| Law | York |
| Law | Cambridge - St John's |
| Liberal Arts | KCL |
| Liberal Arts | Utrecht |
| Liberal Arts | Princeton |
| Marketing | Leicester |
| Maths | Cambridge - Pembroke |
| Mechanical Engineering | Imperial |
| Medicine | Edinburgh |
| Medicine | Cardiff |
| Medicine | Brighton and Sussex |
| Medicine | Leicester |
| Medicine | Sofia, Bulgaria |
| Medicine | Imperial |
| Modern Languages | UCL |
| Natural Science | Cambridge - Peterhouse |
| Natural Science | UEA |
| Natural Science | Cambridge - Clare |
| Natural Sciences | Cambridge - Downing |
| Philosophy | St Andrew's |
| Philosophy | UCL |
| Philosophy | Reading |
| Philosophy | Manchester |
| Philosophy and Psychology | Oxford - New College |
| Philosophy and Theatre Studies | Glasgow |
| Physics and Astrophysics | Exeter |
| PPE | Warwick |
| Psychology | Cambridge - Pembroke |
| Psychology | Durham |
| Social Anthropology | Oxford Brookes |
| Theology | Cambridge - Jesus |
| Theology | Bristol |
| Translation | Geneva |
LEAVER destinations 2014

Some of our leaver destinations for 2014:
| | |
| --- | --- |
| Agricultural Engineering | Harper Adams |
| Archaeology and Anthropology | Oxford (Keble College) |
| Astrophysics | Edinburgh |
| Chemistry | York |
| Chemistry and Maths | Leeds |
| Classics | Cambridge (Jesus College) |
| Classics | Oxford (Oriel College) |
| Classics | Exeter |
| Computer Science | York |
| Dentistry | Leeds |
| Economics | Cambridge (Murray Edwards College) |
| Economics and Maths | Trinity College, Dublin |
| Education | Goldsmith's, London |
| Engineering | Oxford (New College) |
| English | York |
| English | Oxford (Lincoln College) |
| English | Edinburgh |
| English | Cambridge (Pembroke College) |
| English | Goldsmiths, London |
| Environmental Policy and Economics | LSE |
| European Social and Political Studies | UCL |
| Geography | Durham |
| History | Bristol |
| History | King's College, London |
| History | Oxford (Merton College) |
| History | Warwick |
| History | York |
| History | Edinburgh |
| History and Anthropology | Goldsmith's,London |
| History and Russian | Oxford (New College) |
| History and Russian | Exeter |
| Japanese | Leeds |
| Law | Durham |
| Law | Newcastle |
| Law | Exeter |
| Liberal Arts | Carleton College, USA |
| Liberal Arts | New York University, USA |
| Liberal Arts | King's, London |
| Maths | Imperial |
| Medicine | Exeter |
| Medicine | Leicester |
| Medicine | Imperial |
| Medicine | Oxford (Balliol College) |
| Medicine | King's, London |
| Medicine | Cambridge (Jesus College) |
| Natural Sciences | Cambridge (Trinity College) |
| Pharmacy | Durham |
| Philosophy and History | Exeter |
| Philosophy and History | Southampton |
| Physics | Nottingham |
| Physics | Imperial |
| Physiotherapy | Sheffield Hallam |
| Politics | Leicester |
| PPE | Exeter |
| PPE | Warwick |
| Psychology and Linguistics | Oxford (St Catherine's College) |
| Rural Property Management | Reading |
| Spanish | Edinburgh |
| Spanish and Arabic | Oxford (St John's College) |
| Television and Radio | Salford |
| Veterinary Science | Cambridge (Jesus College) |
| Zoology | Manchester |
"What stands out for me, is the inspiring range of destinations. It is rewarding to see students leave us well-prepared for life. From the aspiring anthropologist to our student who will soon be studying biomedical chemistry with management – we support and encourage each student to achieve their dreams."